Telemundo Kicks Off 2018 with New 'Mi Telemundo' Programming Block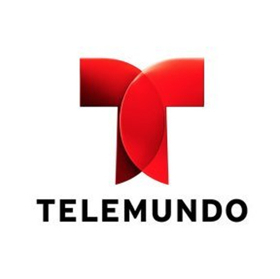 Telemundo kicks off the New Year with the launch of six new kids programs under Mi Telemundo, the U.S. Hispanic network's three-hour Saturday programming block, premiering January 6, 2018. The following shows will present inspiring stories about the environment, social change, health and wellness, and community engagement, including:
El Viajero Con Josh Garcia (8am/7c) takes viewers on an exciting and immersive journey to the world's most incredible destinations as Josh seeks out the truly authentic experiences one can only find when guided by a knowledgeable and passionate guide.
Salvando Animales (8:30am/7:30c): Renowned veterinarian Dr. Michelle Oakley will feature compelling stories across the Yukon to help animals in need, taking viewers closer than ever before to wild animals in their native habitats by showcasing the hard work and dedication involved in their rescue and rehabilitation.
Aventuras Con Dylan Dreyer (9am/8c), a wondrous celebration of nature bringing viewers up-close and personal with the black bears of Montana to polar bears in the Arctic, a unique platform to see animals in their natural habitat.
Vivir Al Natural, Danny Seo (9:30am/8:30c), an educational series for young people and their families seeking a healthier lifestyle by learning the Science behind eating well and exercising your mind and body while caring for our planet.
Una Mano Amiga (10am/9c): This Daytime Emmy® Award-winning show takes viewers into the world of philanthropy through the stories of small charities making a big impact.
El Campeón En Ti (10:30am/9:30c) will feature the powerful and inspiring stories of successful athletes who exemplify what it really means to be a champion. Host Lauren Thompson introduces audiences to professional and amateur athletes who have overcome obstacles to ultimately achieve transcendent moments in the world of sports.
"Mi Telemundo" E/I Block is produced by Litton Entertainment, the preeminent independent producer of award-winning family programming.
Related Articles View More TV

Stories