THE TWILIGHT ZONE Enlists John Cho, Allison Tolman and Jacob Tremblay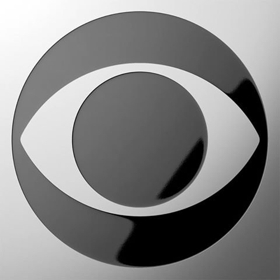 That's the signpost up ahead: next stop for John Cho, Allison Tolman and Jacob Tremblay is THE TWILIGHT ZONE. They are the latest actors to join the cast of CBS All Access' highly anticipated original series and will star in the episode "The Wunderkind." Erica Tremblay will also appear in this episode. Previously announced cast members include host and narrator Jordan Peele in addition to Sanaa Lathan, Adam Scott and Kumail Nanjiani.
John Cho was recently seen in the thriller "Searching," for which he was nominated for an Independent Spirit Award for Best Male Lead. Other film credits include "Columbus," "The Oath," "Gemini," "Identity Thief," "Literally, Right Before Aaron," the remake of "Total Recall," "Zipper," "Grandma," "American Dreamz," "Better Luck Tomorrow," "Pavilion of Women," "Solaris," "American Beauty," "American Pie" and "American Reunion," and three "Harold & Kumar" movies: "Harold & Kumar Go To White Castle," "Harold & Kumar Escape from Guantanamo Bay" and "A Very Harold & Kumar 3-D Christmas." On TV, Cho recently appeared in Fox's "The Exorcist." Other credits include "Selfie," "Sleepy Hollow," "Go On," "Flash Forward," "Off Centre" and "Kitchen Confidential."
Allison Tolman is most well-known for her performance in the first season of FX's "Fargo," for which she won the Critics' Choice Award and received both Emmy and Golden Globe nominations. Her other TV credits include ABC's "Downward Dog," "Castle Rock," "Mosaic," "Good Girls," "Brooklyn Nine-Nine," "I'm Sorry" and "Archer." In film, she has appeared in "Sisters Brothers," "FAM-I-LY," "Killing Gunther," "The House," "Fresno," "Krampus" and "The Gift."
Jacob Tremblay's breakout performance was opposite Brie Larson in the film "Room," for which he received recognition from the National Board of Review, a Critics' Choice Award and a Screen Actors' Guild Award nomination for Outstanding Supporting Actor. His recent film credits include "Wonder," "The Death and Life of John F. Donovan," "The Predator" reboot and "Smurfs 2."
THE TWILIGHT ZONE is produced by CBS Television Studios in association with Jordan Peele's Monkeypaw Productions and Simon Kinberg's Genre Films. Jordan Peele and Simon Kinberg serve as executive producers along with Win Rosenfeld, Audrey Chon, Glen Morgan, Carol Serling, Rick Berg and Greg Yaitanes.
The original "The Twilight Zone" premiered on Oct. 2, 1959 on CBS. The series took viewers to another dimension, a dimension not only of sight and sound, but of mind. "The Twilight Zone" became a worldwide phenomenon as it used socially conscious storytelling to explore the human condition and culture of the times. It was a journey into a wondrous land of imagination for five years on CBS, from 1959 to 1964. The godfather of sci-fi series, the show explored humanity's hopes, despairs, prides and prejudices in metaphoric ways conventional dramas could not. Every episode of the original series is available to stream now on CBS All Access.
About CBS All Access:
CBS ALL ACCESS is CBS' digital subscription video on-demand and live streaming service. In addition to its original series, which include STAR TREK: DISCOVERY, THE GOOD FIGHT, STRANGE ANGEL, ONE DOLLAR, NO ACTIVITY and TELL ME A STORY, CBS ALL ACCESS gives CBS fans the ability to watch more than 10,000 episodes on demand - spanning current shows from primetime, daytime and late night, as well as past seasons of select series and classic TV hits - and stream their local CBS station live. CBS ALL ACCESS is currently available online at CBS.com, on mobile devices via the CBS app for iOS, Android and Windows 10, and on Roku Players, Apple TV, Chromecast, Android TV, Xbox One, Playstation 4, Fire TV, Samsung Smart TVs, Vizio Smartcast TV sand Amazon Channels. For more details on CBS All Access, please visit https://www.cbs.com/all-access.