THE BACHELOR Heads to Singapore for the First Time Ever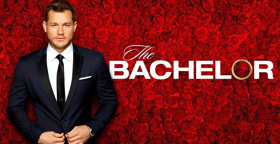 A spectacular international trip awaits the 15 remaining bachelorettes beginning with Singapore, a booming multicultural metropolis, mixing big city luxury with fascinating Chinese heritage. Tayshia and Colton take on their fears when they decide to throw caution to the wind and bungee jump, but she also must face her apprehension about revealing a past failure in her private life. Thirteen excited bachelorettes jump at the opportunity to explore the city's colorful street markets, however, thrills turn to chills when they stop at a leech therapy center and taste various exotic dishes. Colton treats Caelynn, one of his favorites, to a posh designer shopping spree; but before their relationship can progress any further, a serious discussion needs to take place. Meanwhile, a new rivalry springs up this week, which threatens roses for both women on "The Bachelor," MONDAY, JAN. 28 (8:00-10:00 p.m. EST), on The ABC Television Network, streaming and on demand.
The game that captured the hearts of Bachelor Nation is back with all-new gameplay! Fans can now visit ABC.com/BFL, the ABC App and the ESPN Fantasy App to play The Official Bachelor Fantasy League, which allows players to compete with family, friends and the rest of #BachelorNation by building a weekly lineup of Bachelorettes based on weekly categories ranging from who gets a rose to who kisses Colton. THE BACHELOR Fantasy League sweepstakes is open to legal U.S. residents, 18 or older. No purchase is necessary to play. See official rules at ABC.com/BFL for full details and set your lineup today!
A relaxing stroll on the beach leads Colton and Tayshia to a bungee tower, and THE BACHELOR makes a bold suggestion that they jump off together. Looking down from the giant tower proves daunting until they finally take the airborne leap. Their shared risk brings them closer together, but Tayshia still has another hurdle to jump. She feels it's time to open up to Colton about her past marital relationship. Will her candor deepen his ardor for her or intimidate him?
The next day, 13 bachelorettes join Colton on a group date that starts with a rollicking shopping trip, taking advantage of Singapore's bustling street markets while Demi deviously works to overshadow her 12 rivals. The group experiences more of the local culture when they visit a leech therapy center and are exposed to the little bloodsuckers and their toxin-removing power. And to top off the date, they feast on a variety of delicacies, including bullfrogs, eels and fish eyes. During THE AFTER party, Demi shows her more serious, mature side to Colton, while still angering her competition and seriously limiting Courtney's time with the Bachelor. The two women double down and the drama heats up. Will it affect who receives the group date rose?
Caelynn, who clicked with Colton from their kiss on night one, is treated to a high-end luxury shopping spree. He spoils her with stunning dresses from celebrated designer Lisa Von Tang. Caelynn happily gets to show off her gorgeous fashions to the rest of the jealous women before the couple ends the day with an intimate dinner filled with intensely personal memories.
After the cocktail party, the two long-time pageant rivals, Caelynn and Hannah B., strike a conciliatory note, but the feuding continues between Demi and Courtney, who face off in one of biggest showdowns of the season. Thirteen women continue on to Thailand as their Southeast Asia journey to find love continues.
The 15 remaining women are the following:
Caelynn, 23, Miss North Carolina 2018 from Charlotte, North Carolina
Cassie, 23, a speech pathologist from Huntington Beach, California
Courtney, 23, a caterer from Atlanta, Georgia
Demi, 23, an interior designer from Red Oak, Texas
Elyse, 31, a makeup artist from Soldotna, Alaska
Hannah B., 24, Miss Alabama 2018 from Tuscaloosa, Alabama
Hannah G., 23, a content creator from Birmingham, Alabama
Heather, 23, never been kissed from Carlsbad, California
Katie, 26, a medical sales representative from Sherman Oaks, California
Kirpa, 26, a dental hygienist from Whittier, California
Nicole, 25, a social media coordinator from Miami, Florida
Onyeka, 24, an IT risk consultant from Dallas, Texas
Sydney, 27, an NBA dancer from New York, New York
Tayshia, 28, a phlebotomist from Corona Del Mar, California
Tracy, 31, a wardrobe stylist from Los Angeles, California
Hosted by Chris Harrison, "The Bachelor" is a production of Next Entertainment in association with Warner Horizon Unscripted & Alternative Television. Martin Hilton, Mike Fleiss, Nicole Woods, Bennett Graebner and Elan Gale are the executive producers. "The Bachelor" is broadcast in 720 Progressive (720P), ABC's selected HDTV format, with 5.1 stereo surround sound. A parental guideline will be assigned closer to the airdate.
Related Articles
View More TV

Stories