See the Full List of What's Coming to Amazon Prime This September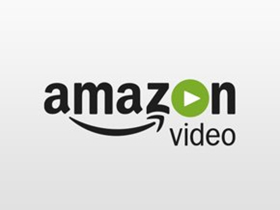 This September features many new titles coming to Amazon Prime. Prime Original series King Lear will become available on Prime Video on September 28th. Other Prime Originals coming to the service in September include series premieres of Six Dreams (Sep 7) and Forever (Sep 14) as well as season 1a of Pete the Cat (Sep 7) and season 2b of Wishenpoof (Sep 7). Additionally, you can catch season two of PBS's hit British series Victoria starting August 25 on Prime Video.
To see the full list of originals and other titles coming to Prime in September, look at the list below!
September 1
Series
Asylum, Season 1
The Blue Rose, Season 1
The Broker's Man, Seasons 1-2
The Field of Blood, Seasons 1-2
Golden, Season 1
The Kevin Bishop Show, Season 2
London Irish, Season 1
The Palace, Season 1
Parents, Season 1
Rocket's Island, Seasons 1-3
Sam's Game, Season 1
Texas Rising, Season 1
The Triangle, Season 1
Trust, Season 1
Westside, Seasons 1-3
Wild at Heart, Seasons 1-8
Movies
1492: Conquest of Paradise (1992)
A Field in England (2013)
A Good Woman (2006)
A Love Song for Bobby Long (2004)
A Murder of Crows (1999)
A Turtle's Tale: Sammy's Adventures (2010)
A Turtle's Tale 2: Sammy's Escape from Paradise (2012)
All You Can Eat Buddha (2017)
Bandits (2001)
Beowulf (2007)
Big Top Pee-wee (1988)
Blow Out (1981)
Bolero (1984)
Can't Stand Losing You: Surviving the Police (2012)
Chinatown (1974)
Cool It (2010)
Double Impact (1991)
DragonHeart (1996)
Dressed to Kill (1980)
Fall Time (1993)
Fighting Temptations (2003)
Ghostbusters (1984)
Ghostbusters II (1989)
Going Overboard (1989)
Gutland (2017)
Hard Rain (1998)
Harry and Paul's History of the 2s (2014)
Harry Price: Ghost Hunter (2015)
Hotel for Dogs (2009)
House of D (2004)
Hustle & Flow (2005)
Ingenious (2009)
Jerry Maguire (1996)
Joyride (1997)
Kill Me Again (1989)
Lea to the Rescue (2016)
Luk'Luk'I (2017)
Miami Vice (2006)
Over the Top (1987)
Paycheck (2003)
Poltergeist II: The Other Side (1986)
Prancer (1989)
Primal Fear (1996)
Pumpkinhead (1988)
Pumpkinhead II: Blood Wings (1994)
Resurrecting the Champ (2007)
Robin Hood: Prince of Thieves (1991)
Roger Dodger (2002)
Rustlers' Rhapsody (1985)
Senorita Justice (2004)
Sleepless in Seattle (1993)
Small Town Saturday Night (2010)
Smokey and the Bandit (1977)
Stealth Fighter (1999)
The Amityville Horror (1979)
The Dark Half (1993)
The Eagle (2011)
The Great Outdoors (1988)
The Longest Yard (1974)
The Man Who Lost His Head (2007)
The Perfect Weapon (1991)
The Score (2001)
There Will Be Blood (2007)
Tonightly (2008)
What's Eating Gilbert Grape (1993)
September 2
Movies
Future World (2018)
September 4
Movies
Beirut (2018)
Crescent (2017)
Strangers Prey at Night (2018)
September 6
Movies
Pistorius (2018)
September 7
Series
*Pete the Cat, Season 1a (Prime Original series)
*Six Dreams, Season 1 (Prime Original series)
*Wishenpoof, Season 2b (Prime Original series)
Movies
Cesar Chavez (2014)
September 8
Movies
From Paris with Love (2009)
Stronger (2017)
September 12
Movies
Grace Unplugged (2014)
September 14
Series
*Forever, Season 1 (Prime Original series)
Movies
High Fantasy (2017)
September 15
Movies
On Chesil Beach (2018)
September 16
Movies
Baby Mama (2008)
I Am Wrath (2016)
The Good Shepherd (2006)
September 20
Movies
Jugnu (1973)
This is Home: A Refugee Story (2018)
September 21
Movies
My Little Pony (2017)
September 22
Movies
For Colored Girls (2010)
Hot Summer Night (2018)
September 27
Movies
Escape Plan 2 (2018)
September 28
Series
*King Lear, Season 1 (Prime Original series)
Movies
Hannah (2017)
Plonger (Diving) (2017)
Suburbicon (2017)
September 29
Movies
Jigsaw (2017)
New in September - Available to Purchase on Prime Video
September 4
Movies
Jurassic World Fallen Kingdom (2018)
September 11
Movies
Uncle Drew (2018)
September 26
Series
This Is Us, Season 3, NBC
September 27
Series
Modern Family, Season 10, ABC
September 28
Series
Grey's Anatomy, Season 14, ABC
The Good Place, Season 3, NBC
New in September - Available for Streaming on Prime Video Channels
September 8
Live Sports
*UFC 228: "Woodley vs Till," UFC
September 9
Series
Kidding, Season 1, Showtime
Shameless, Season 9, Showtime
September 14-16
Live Sports
AVP - Honolulu
September 16
Series
Warriors of Liberty City, Mini-Series, Starz
September 21-23
Live Sports
Laver Cup - Chicago
September 24
Series
Magnum PI, Season 1, CBS All Access
September 25
Series
FBI, Season 1, CBS All Access
September 27
Series
Murphy Brown, Season 1, CBS All Access
Live Sports
Thursday Night Football: Minnesota VIKINGS vs Los Angeles Rams, Game 4, Prime Video
September 30
Series
God Friended Me, Season 1, CBS All Access
*UFC 228 Under the Prime Video | Pay-Per-View