Scoop: Coming Up on THE BACHELORETTE on ABC - Monday, July 16, 2018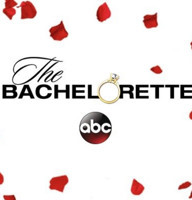 "Episode 1408" - Becca's challenging journey to find love has not been an easy one: Emotions have run high, honesty has been called into question and hearts have been broken. After a tropical trip to The Bahamas, she returns to more uncharted territories: the four hometowns of Blake, Colton, Garrett and Jason. Are all of these men marriage material? Becca will try and find out from the people who know them best, as she moves closer to making her fairy tale come true, on "The Bachelorette," MONDAY, JULY 16 (8:00-10:01 p.m. EDT), on The
ABC
Television Network, streaming and on demand. Becca starts her visits with an excursion to Manteca, California, Garrett's hometown. He isn't afraid to roll up his sleeves and get his hands dirty, teaching her to plant tomatoes and her own rose bush. What would life be like with a hardworking guy like Garrett? Becca fears she has an uphill battle to prove to his family that she will be a good fit for them after his past romantic complications. His family is cautiously curious about Becca. Conversations take on an emotional tone when the troubling memories of Garrett's
DIVORCE
re-emerge. No one wants him to be put through that pain again, especially his mother. But will Becca be able to convince them that her feelings are genuine? Jason brings Becca to his blue-collar, working-class hometown of Buffalo, New York. As they explore his roots by playing ice hockey, their intense chemistry is obvious, but the charming man struggles to find the right words to express his feelings to Becca. Jason's family can clearly see the couple's connection, but they remain skeptical when there are also three other men in the picture. Will this bachelor be able to express his strong feelings to Becca before it's too late? Blake doesn't have any problem telling Becca of his love for her. He is excited to show her his hometown of Bailey, Colorado. However, along with the pain of dealing with his parents' divorce, he shares another traumatic event he endured at his high school when he was a student. Blake wants to create a wonderful memory there with this special woman. He surprises Becca with a live performance in front of a packed auditorium by one of her favorite artists: Australian pop star Betty Who. But when Becca visits his family, will she be able to understand why Blake is so afraid to get his heart broken and will she like his blended family? The Bachelorette travels to Parker, Colorado, for her final hometown visit with Colton. She sees him in action when he takes her to the Children's Hospital of Colorado, which he visits regularly since having started a foundation for children with cystic fibrosis. Seeing him interact with kids, Becca's attraction grows. What a father he would be! But she still wonders if he is ready for a lifelong commitment. She must wade through difficult waters with both his mother and father. Colton's virginity, how he handled his dating relationship with Tia and if the couple is ready for an engagement are unusual topics for a conversation with your potential in-laws. Becca remains torn about who she needs to send home and travels back to Los Angeles to seek advice from her trusted girlfriends: Bekah, Caroline, Kendall, Seinne and Tia. But some new, shocking information comes to light that throws Becca's decision into even more turmoil. She needs to make this very difficult decision and move past it to continue her journey with her final three prospective husbands. Becca's four suitors are the following:
Blake, 28, a sales representative from Bailey, Colorado
Colton, 26, a former professional football player from Denver, Colorado
Garrett, 29, a medical sales representative from Reno, Nevada
Jason, 29, a senior
CORPORATE
banker from Buffalo, New York Hosted by Chris Harrison, "The Bachelorette" is a production of Next Entertainment in association with Warner Horizon Unscripted & Alternative Television. Mike Fleiss, Elan Gale, Bennett Graebner and Nicole Woods are the executive producers. "The Bachelorette" is broadcast in 720 Progressive (720P), ABC's selected HDTV format, with 5.1 stereo surround sound.
Related Articles View More TV

Stories
From This Author TV Scoop