Richard Dreyfuss, Gina Carano and Brendan Fehr to Star in Action Thriller DAUGHTER OF THE WOLF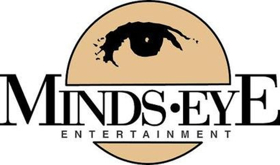 Minds Eye Entertainment, Falconer Pictures, VMI Worldwide, and QME Entertainment announced today that principal photography has begun on DAUGHTER OF THE WOLF in Kelowna, British Columbia. The action thriller stars Richard Dreyfuss, Gina Carano and Brendan Fehr.
Ex-military specialist, Clair Hamilton, returns home from her tour in the Middle East to the recent news of her father's passing only to find herself at odds with her defiant 13-year-old son, Charlie. When word spreads about Clair's large inheritance, Charlie is kidnapped and held for RANSOM by a local gang led by a mysterious figure known only as "Father". Desperate to save her son, Clair captures one of the kidnappers and forces him to lead her on a perilous journey deep into the Alaska Mountains. With a winter storm approaching, the odds of survival begin to mount against Clair. To rescue her son, she must form an unlikely alliance with the kidnapper and survive the wild of the far North.
Richard Dreyfuss (Jaws, Mr. Holland's Opus) stars as "Father" and Gina Carano (Haywire, Fast & Furious 6) as Clair Hamilton. Brendan Fehr (Final Destination, "Roswell") plays Larsen, the kidnapper turned hostage. Rounding out the cast is Anton Gillis-Adelman ("Designated Survivor," Birthmarked) as Clair's son Charlie and Sydelle Noel ("Glow," Black Panther) as villainous kidnapper, Hobbs.
DAUGHTER OF THE WOLF is directed by David Hackl (Saw V) and written by Nika Agiashvili (Tbilisi, I Love You). It is produced by Kevin Dewalt (Forsaken, The Tall Man), Danielle Masters (Forsaken, Wolfcop) and Benjamin Dewalt (The Recall, The Humanity Bureau) of Minds Eye Entertainment along with Doug Falconer (The Warrior's Way, Forsaken) of Falconer Pictures and VMI Worldwide in association with Invico Capital and The Fyzz Facility. Executive Producers include Andre Relis, Jason Brooks, Allison Taylor, Wayne Marc Godfrey, Robert Jones, Robert Bricker, Marcel Leblanc, Charles Saikaley, Tamer Abaza, Craig Baumgarten, Berry Meyerowitz, Nika Agiashvili and David Hackl.
Dreyfuss is represented by APA, Gina Carano is represented by The Syndicate, Fehr is represented by Roar and Hackl is repped by APA and attorney Eric Feig.
The film is produced with the financial participation of Creative Saskatchewan and the Screen-Based Media Production Grant with the participation of the Province of British Columbia Production Services Tax Credit and the Canadian Film Or Video Production Tax Credit.
This will be the third co-venture for Minds Eye Entertainment and QME Entertainment who are releasing the Nicolas Cage Sci-Fi Action Thriller, The Humanity Bureau in April and the Christina Ricci/ John Cusack Psychological Thriller, Distorted in June. This is also the third film in a six-picture production slate for Minds Eye Entertainment and VMI Worldwide.
Minds Eye International and QME Entertainment have North American distribution rights to DAUGHTER OF THE WOLF while VMI Worldwide has international rights.
Established in 1986, Minds Eye Entertainment is one of Canada's most prolific independent production and distribution companies. Recent credits include: THE TALL MAN (Jessica Biel), FACES IN THE CROWD (Milla Jovovich), LULLABY FOR PI (Rupert Friend, Clemence Poesy, Forest Whitaker), Stephen King's DOLAN'S CADILLAC, (Christian Slater), GRACE (Jordan Ladd) which premiered to fainting festival goers at the Sundance Film Festival, FORSAKEN (Kiefer Sutherland, Donald Sutherland, Brian Cox and Demi Moore), THE RECALL (Wesley Snipes), THE HUMANITY BUREAU (Nicolas Cage) and DISTORTED (Christina Ricci and John Cusack). For more information about Minds Eye Entertainment, please visit http://www.mindseyepictures.com
Established in 1998, Falconer Pictures is a Los Angeles based film company with offices in Canada focused on the production of independent and studio based films. Upcoming films include Why Should White Guys Have all the Fun starring Jamie Foxx, Superstition, Rules of 3's starring Ludacris and The Magician, The Marlin Briscoe Story. For more information about Falconer Pictures, please visit http://www.falconerpictures.com
VMI Worldwide is a leading independent film distribution, financing and production company based in Los Angeles, California. Founded in 2010 by Andre Relis, some of VMI Worldwide's titles include THE CHINESE WIDOW starring Crystal Liu and Emile Hirsch, THE LAST MAN starring Harvey Keitel and Hayden Christensen, OUTLAWS AND ANGELS starring Luke Wilson (a Sundance 2016 selection) HELLION starring Aaron Paul and Juliette Lewis, WICKED BLOOD, starring Abigail Breslin and Sean Bean, GALLOWWALKERS with Wesley Snipes, and WHY STOP NOW starring Jesse Eisenberg, Melissa Leo and Tracy Morgan. VMI has moved heavily into in-house productions, titles including WAR PIGS starring Dolph Lundgren, THE PERFECT WEAPON starring Steven Seagal, THE RECALL starring Wesley Snipes and RJ Mitte, THE HUMANITY BUREAU starring Nicolas Cage. For more information about VMI Worldwide, please visit http://www.vmiworldwide.com/
Related Articles View More TV

Stories
More Hot Stories For You