NOTES FROM THE FIELD, HBO Films' adaptation of Anna Deavere Smith's One-Woman Show, Debuts 2/24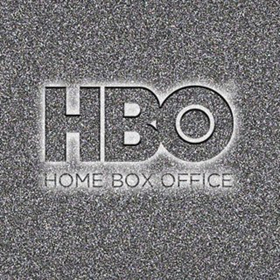 A full production of Anna Deavere Smith's "Notes from the Field" opened in late 2016 at the American Repertory Theater in Cambridge, Mass., and immediately transferred to off-Broadway, opening at Second Stage Theater in New York. In this unique one-woman show, Smith dramatized the accounts of students, parents, TEACHERS and administrators affected by American's school-to-prison pipeline, which pushes underprivileged, minority youth out of the classroom and into incarceration.
Now, this acclaimed play comes to HBO, as NOTES FROM THE FIELD debuts SATURDAY, FEB. 24 (8:00-9:30 p.m. ET/PT).Adapting the actress, playwright, professor and activist's powerful work, the HBO Films presentation focuses on the lack of opportunity and resources for young people living in poverty, which often leads them into the criminal justice system. Smith fearlessly brings to life the stories of 18 real-life people in the one-woman show, among them current and former inmates, protestors, educators and politicians. Shining a light on a lost generation of American youth, NOTES FROM THE FIELD is an expression of community, positivity and, ultimately, hope by inspiring awareness and change.
The film will also be available on HBO NOW, HBO GO, HBO On Demand and affiliate portals.
Enlightening and empathetic, the film tackles questions of race and class through compelling first-person stories, drawing on the accounts of well-known figures like Rep. John Lewis, NAACP Legal Defense Fund president Sherrilyn Ifill and activist Bree Newsome, as well as everyday people struggling in a broken system. Culled from hours of interviews conducted by Smith with more than 250 people across the country, NOTES FROM THE FIELD showcases her extraordinary gift for transforming herself into diverse characters as she recreates each person's speech patterns, movements and emotions.
Filmed in front of a live audience and intercut with haunting video footage and photographs, NOTES FROM THE FIELD features accompaniment by jazz bassist Marcus Shelby.
Characters portrayed by Smith include:
Sherrilyn Ifill, NAACP Legal Defense and Educational Fund president and director, who asserts that "it is impossible to talk about the criminal justice system, mass incarceration without talking about education."
Kevin Moore, a deli worker and videographer of the Freddie Gray beating. Horrified by Gray's arrest and death while in police custody, Moore maintains that, "the camera is the only thing we have to protect ourselves" and is resolved to continue the fight for change.
Michael Tubbs, a young mayor who sees his town of Stockton, Calif. as "ground zero for a lot of issues facing America." Attuned to the "nihilism" that young men of color carry, he recalls being particularly shaken when a room full of elementary school kids told him they had all known adults who were victims of violent deaths.
Taos Proctor, a Yurok fisherman and former inmate, whose pattern of being kicked out of schools for fighting led to prison time. Despite growing more cold-hearted the longer he was locked up, Proctor turned his life around after getting clean and now considers himself "a really good person who has just been down a rough road."
Tony Eady, a student concern specialist at North Charleston High School. Years of dealing with defiant and disrespectful teens have strengthened his belief that "most people get incarcerated because of their mouth."
Niya Kenny, who recorded a viral video of a police officer assaulting a fellow student, and was herself subsequently detained. Kenny admits she "snaps" when she sees someone being mistreated, and refuses to turn a blind eye to injustice.
Denise Dodson, a Maryland inmate serving a 23-year sentence after her ex-boyfriend killed a man who tried to rape her. Dodson has come to terms with her punishment, but feels she missed out on a more fulfilling life because of her lack of education, revealing that she has now found purpose in training dogs for those with disabilities.
Stephanie Williams, an emotional support teacher whose time at a particularly rough Philadelphia elementary school opened her eyes to the hopelessness in many communities. She recalls one student, a foster child who had been molested, whose anger became so intense that he pulled a tree out of the ground and could only be subdued by a tight embrace.
Bree Newsome, an activist who scaled a flagpole in South Carolina to remove the Confederate flag from statehouse grounds. Though she put her life at risk, Newsome firmly believes that "the cause and the idea are bigger than the person."
Congressman John Lewis, who poignantly tells of a Montgomery police chief who recently apologized for the brutal police response to a civil rights march in Montgomery in the 1960s, offering the congressman his badge. Touched and overwhelmed, Lewis found a very specific message in the moment: "Hold on. Never give up. Never give in. Never lose faith."
The full stage production of "Notes from the Field" ran at the American Repertory Theater in Cambridge and at Second Stage in New York from August to December 2016. It serves as a centerpiece of Smith's social-justice initiative "The Pipeline Project," which began in 2013 and seeks to extend the conversation of pressing issues BEYOND theater and into America's communities.
Anna Deavere Smith's numerous honors include the MacArthur Fellowship, the National Humanities Medal, presented by President Obama, the Dorothy and Lillian Gish Prize, the George Polk Award in Journalism and two Tony Award nominations. She was a runner-up for the Pulitzer Prize in Drama for her play "Fires in the Mirror." TV audiences will recognize Smith as Gloria Akalitus on "Nurse Jackie," Nancy McNally on the "The West Wing" and Rainbow's mom on "Black-ish." She is also a cast member of the upcoming Shondaland series "For the People," and previously appeared on HBO in a 2014 "YoungArts Masterclass" special. Smith is currently a professor at NYU's Tisch School of the Arts.
NOTES FROM THE FIELD is a Playtone production; executive produced by Gary Goetzman and Anna Deavere Smith; conceived and written by Anna Deavere Smith; directed by Kristi Zea.
Related Articles View More TV

Stories
More Hot Stories For You