Hulu Shares Which Titles are Coming and Going This October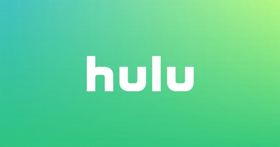 Hulu shares all of the titles coming and going for the month of October. See the full list below!
Here's what is coming to Hulu for October:
Please note titles and dates are subject to change.
(Note: *Please find the Showtime Premium add-on programming below the Hulu listings.)
October Highlights:
RBG (2018) (10/3)
At the age of 85, U.S. Supreme Court Justice Ruth Bader Ginsburg has developed a lengthy legal legacy while becoming an unexpected pop culture icon. But the unique personal journey of her RISE to the nation's highest court has been largely unknown, even to some of her biggest fans - until now. RBG explores Ginsburg's life and career.
Into The Dark: THE BODY: Series Premiere (Hulu Original) (10/5)
In partnership with Blumhouse Television, Into The Dark is a horror event series from prolific, award-winning producer, Jason Blum's independent TV studio. The series includes 12 super-sized episodes, with a new installment released each month inspired by a holiday and will feature Blumhouse's signature genre/thriller spin on the story.
The Body tells the story of a sophisticated hitman with a cynical view on modern society finds his work made more difficult when he has to transport a body on Halloween night, but everyone is enamored by what they think is his killer costume.
Will & Grace: Season 10 Premiere (NBC) (10/5):
Will and Grace are best friends and roommates. With pals Karen and Jack, it's all fair game for this outspoken foursome, from sex and dating to cutting cultural commentary.
Light As a Feather: Complete Season 1 Premiere (Hulu Original) (10/12)
An innocent game of "Light as a Feather, Stiff as a Board" goes wrong when the five teen girls who played start dying off in the exact way that was predicted, forcing the survivors to figure out why they're being targeted - and whether the evil force hunting them down is one of their own.
HULUWEEN!:
All month long, join Hulu as we celebrate "Huluween" with hand-picked collections of your favorite scary films including October new releases such as American Psycho, The Blair Witch Project, Childs Play, Once Bitten, The Others, The Nightmare Before Christmas, Pyewacket, What We Become, and more to fright and delight!
Available October 1
60 Days In: Complete Season 4 (A&E)
America's Book of Secrets: Complete Seasons 1 & 2 (History)
American Pickers: Complete Season 18 (History)
Ancient Aliens: Complete Season 4 (History)
Bob's Burgers: Season 9 Premiere (FOX)
El Clon: Complete Season 1 (Telemundo)
Escaping Polygamy: Complete Season 3 (Lifetime)
Family Guy: Season 16 Premiere (FOX)
Hoarders: Complete Season 9 (A&E)
Hunting Hitler: Complete Season 3 (History)
Intervention: Complete Season 20 (A&E)
Kingpin: Complete Season 1 (History)
Little Women: Atlanta: Complete Season 4 (Lifetime)
Little Women: LA: Complete Season 6 (Lifetime)
Married at First Sight: Complete Season 5 (Lifetime)
Nightwatch: Complete Season 3 (A&E)
The Simpsons: Season 30 Premiere (FOX)
Storage Wars: Complete Season 11 (A&E)
The Curse of Oak Island: Complete Season 5 (History)
Undercover High: Complete Season 1 (A&E)
Ace Ventura: Pet Detective (1994)
Ace Ventura: When Nature Calls (1995)
American Psycho (2000)
American Psycho 2 (2002)
An Eye for an Eye (1966)
Anaconda (1997)
Anacondas: THE HUNT for the Blood Orchid (2004)
The Armstrong Lie (2013)
The Arrival (1996)
Barbie Presents: Thumbelina (2009)
Beacon Point (2017)
Bees Make Honey (2017)
Bitter Moon (1992)
The Blair Witch Project (1999)
The Blair Witch Project: Book of Shadows (2000)
Blue Steel (1989)
Bulletproof Monk (2003)
Call Me (1988)
Capture (2017)
Charlotte (2017)
Child's Play (1988)
Children of the Corn II: The Final Sacrifice (1992)
Cinderella Man (2005)
Closer (2004)
Cocaine Godmother (2017)
Comic Book Villains (2002)
Daddy Day Care (2003)
Dark Blue (2003)
Deadly Blessing (1981)
Death Wish 2 (1982)
Double, Double, Toil and Trouble (1993)
Election (1999)
Evangeline (2015)
Extreme Justice (1993)
Flyboys (2006)
Frank and Jesse (1994)
Frank & Johnny (1991)
Frida (2002)
Galaxy Quest (1999)
The Glass Shield (1994)
Gods and Monsters (1998)
Gordy (1995)
Guess Who's Coming to Dinner (1967)
Heist (2015)
Hot Tub Time Machine (2010)
The House of Spirits (1993)
How to Get Girls (2017)
Insomnia (2002)
Jayne Mansfield's Car (2012)
Jim Norton: Please Be Offended (2012)
Joe the King (1999)
Kicking & Screaming (2005)
Kicking and Screaming (1995)
The Long Riders (1980)
More than a Game (2009)
Mullholland Drive (2001)
Music and Lyrics (2007)
The Music Never Stopped (2011)
The Night We Never Met (1993)
No Vacancy (1998)
Once Bitten (1985)
The Others (2001)
Pawn Shop Chronicles (2013)
The Peacemaker (1997)
Pieces of April (2003)
Platoon (1986)
Prancer (1989)
The Presidio (1988)
The Prophecy (1995)
Raging Bull (1980)
Reasonable Doubt (2014)
Rec (2009)
Rec 2 (2010)
Rec 3 (2012)
Rec 4 (2015)
Robocop (1987)
Robocop 2 (1990)
Robocop 3 (1993)
Rust and Bone (2012)
Scary Movie (2000)
The Second Arrival (1998)
The Simone Biles Story (2018)
Six Weeks (1982)
The Son of No one (2011)
Split Image (1982)
Stage Beauty (2004)
Stand Up Guys (2012)
Starship Troopers (1997)
The Tailor of Panama (2001)
Texas Chainsaw Massacre II (1986)
Trees Lounge (1996)
Valley of the Dolls (1967)
The Way of the Gun (2000)
Wes Craven Presents: They (2002)
Wild Bill (1995)
Zombies of Mass Destruction (2010)
Available October 2
The Nightmare before Christmas (1993)
Available October 3
Dheepan (2016)
Ma Ma (2015)
RBG (2018)
The Eye (2007)
Available October 4
Cardcaptor Sakura: Clear Card (Dubbed): Complete Season 1 (Crunchyroll)
The Real Housewives of New Jersey: Complete Season 8 (Bravo)
The Gospel According to Andre (2018)
Available October 5
Into The Dark: THE BODY: Series Premiere (Hulu Original)
La Diosa Coronada: Complete Season 1 (Telemundo)
The Real Housewives of Atlanta: Complete Season 10 (Bravo)
Station 19: Season 2 Premiere (ABC)
Superstore: Season 4 Premiere (NBC)
Will & Grace: Season 10 Premiere (NBC)
Available October 6
Child Support: Season 2 Premiere (ABC)
Dot.: Complete Season 2A (Universal Kids)
Fresh Off The Boat: Season 5 Premiere (ABC)
Speechless: Season 3 Premiere (ABC)
Lowlife (2018)
Pyewacket (2018)
Available October 8
Alguien Te Mira: Complete Season 1 (Telemundo)
Shark Tank: Season 10 Premiere (ABC)
Available October 10
Miles from Tomorrowland: Complete Season 3 (Disney Jr.)
What We Become (2016)
Available October 11
The Quest of Alaine Ducasse (2017)
Available October 12
Light As a Feather: Complete Season 1 Premiere (Hulu Original)
Available October 13
Blindspot: Season 4 Premiere (NBC)
Available October 14
Basilisk: The Ouka Ninja (Dubbed): Complete Season 1 (Crunchyroll)
The Miracle Season (2018)
Available October 15
The Alec Baldwin Show: Series Premiere (ABC)
Birthday Girl (2018)
Next Stop Wonderland (1998)
Available October 16
El Fantasma de Elena: Complete Season 1 (Telemundo)
Available October 17
Black-ish: Season 5 Premiere (ABC)
Splitting Up Together: Season 2 Premiere (ABC)
The Conners: Series Premiere (ABC)
The Kids are Alright: Series Premiere (ABC)
The Rookie: Series Premiere (ABC)
Available October 19
Darling in the Franxx (Dubbed): Complete Season 1 (Crunchyroll)
Available October 22
Results (2015)
Available October 24
Overlord (Dubbed): Complete Season 2 (Crunchyroll)
Available October 25
Daddy's Home 2 (2017)
Available October 26
Tadpole (2000)
Available October 27
Midnight, Texas: Season 2 Premiere (NBC)
Available October 29
Racer and the Jailbird (2018)
*The following are available with the Showtime premium add-on:
Ray Donovan: Season 6 Premiere (10/28)
**Here's what is leaving Hulu in October:
October 31
13 Going on 30 (2004)
28 Weeks Later (2007)
American Gigolo (1980)
Any Given Sunday (1999)
Avenging Force (1986)
Babe (1995)
Barfly (1987)
Black Rain (1989)
Body Count (1997)
Boomerang (1992)
Bull Durham (1988)
Cold War (2012)
Curse of the Starving Class (1994)
Dead Hands Dig Deep (2016)
Deuce Bigalow: Male Gigolo (1999)
Double Whammy (2002)
Eight Men Out (1988)
Elizabethtown (2005)
Fled (1996)
Godzilla (1998)
Hidalgo (2004)
High Noon (1952)
How to Build a Machine (2016)
In & Out (1997)
Invaders from Mars (1986)
Jackie Brown (1997)
Journey to Space (2015)
Kazaam (1996)
Murphy's Law (1986)
New in Town (2009)
No Way Out (1987)
Number One with a Bullet (1987)
Original Sin (2001)
Patriot Games (1992)
Planet Hulk (2013)
Point Break (1991)
Rescue Dawn (2006)
Signs (2002)
Sixteen Candles (1984)
Stir of Echoes (1999)
Street Smart (1987)
Street Smart (1987)
The 13th Warrior (1999)
The Brady Bunch Movie (1995)
The Elephant Man (1980)
There Will Be Blood (2007)
Thor: Tales of Asgard (2011)
True Colors (1991)
Unbreakable (2000)
Universal Soldier (1992)
Up Close and Personal (1996)
Pawn (2013)
Precious Cargo (2016)
Pretty in Pink (1986)
Rabbit Hole (2011)
Rare Birds (2002)
The Rock (1996)
Salsa (1988)
Sex Drive (2008)
Six Shooters (2013)
Sleepers (1996)
Snake Eyes (1998)
Spaceballs (1987)
Superstar (1999)
The Suffering (2016)
This is Spinal Tap (1984)
Trade (2007)
Witness (1985)
Wooly Boys (2004)
Related Articles View More TV

Stories