HGTV Picks Up RESTORED BY THE FORDS and HOME TOWN For New Seasons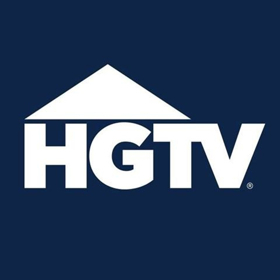 With the early ratings success of freshman series RESTORED BY THE FORDS and with sophomore series HOME TOWN continuing to hold its #3 position in its Monday 9-10 p.m. timeslot among upscale viewers W25-54, top 10 cable net HGTV has executed mid-season pick-ups for both series. RESTORED by the Fords, which delivered a 26 percent ratings increase above the HGTV prime average among viewers P25-54 in January, stars sibling home renovators Leanne and Steve Ford, who enliven older Pittsburgh-area homes with beautiful and unique custom designs. It has been picked up for 14 episodes. Home Town, which stars Ben and Erin Napier who renovate homes in Laurel, Mississippi, has been picked up for 13 episodes.
With a healthy bank of current series such as Good Bones, My Lottery Dream Home, FLIP OR FLOP VEGAS and FLIP OR FLOP ATLANTA - all headlined by charismatic experts - HGTV is well-positioned for success in 2018. The network also continues to aggressively develop new talent and series, most recently commissioning the following five new series in the home renovation genre:
· In Hidden Potential (13 x 30), generic suburban homes get a shot of personality as builder and designer Jasmine Roth turns the builder-basic houses in Southern California into gorgeous dream homes that have personalized layouts and standout amenities.
· Almost Home (8 x 60) features Dave and Jenny Marrs as they renovate historic homes in Bentonville, Arkansas.
· Saving Galveston (w.t.) (8 x 60) stars Ashley and Michael Cordray, a couple that rescues and renovates historic homes in the island town of Galveston, Texas. The series run includes eight one-hour episodes.
· Philly Revival (6 x 30) is a series that features Rachel Street, a Philadelphia-based real estate agent, general contractor and designer, who specializes in renovating century-old homes.
· Best House on the Block (8 x 30) follows Lauren and David Liess as they run a renovation and design company outside of Washington, D.C.
"We're keeping our focus squarely on developing the kind of content that attracts new viewers and encourages them to sample the programming on our networks," said John Feld, senior vice president, programming, HGTV, DIY Network and Great American Country. "Even as consumers opt to view content on non-linear platforms, RESTORED BY THE FORDS and HOME TOWN are hitting the mark as HGTV's newest ratings successes. The HGTV pipeline is solid as we move into the next quarter and BEYOND with dozens more new pilots and talent in development."
ABOUT HGTV
HGTV delivers the superstar experts, fascinating families, compelling renovations and stunning transformations that make all things home fun. America's favorite way to get entertaining, relatable and inspirational home and lifestyle content, HGTV offers: a top 10 cable network that is distributed to more than 91 million U.S. households; a website, HGTV.com, that attracts an average of 9.7 million people each month; a social footprint of 16.8 million; HGTV Magazine, a monthly publication that reaches more than one million readers and exclusive collections of home-oriented products through the HGTV HOME(TM) consumer products line. Viewers can become fans of HGTV and interact with other home improvement enthusiasts through Facebook, Twitter, Pinterest and Instagram. Headquartered in Knoxville, Tennessee, HGTV is owned by Scripps Networks Interactive, Inc., which also owns and operates Food Network, Travel Channel, DIY Network, Cooking Channel and Great American Country.