French Institute Alliance Francaise Presents Isabelle Huppert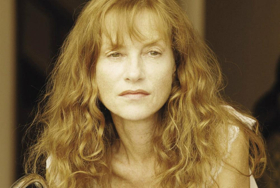 The French Institute Alliance Fran'aise celebrates the career of Isabelle Huppertpresenting a special evening with the iconic French actress and a Cin'Salon series devoted to her on-screen work from March 5 to April 23. The programs coincide with Huppert's starring run in Florian Zeller's The Mother at the Atlantic Theater Company from February 20 to April 7. Tickets are available at fiaf.org.
Among the greatest acting talents of her generation, Huppert has appeared in more than 120 films over the course of her five-decade career. She has earned a record 16 C'sar nominations for best actress, an Academy Award nomination, and an appointment as Officer of the LEGION d'honneur among her numerous awards and accomplishments.
On Sunday, March 24 at 5pm FIAF presents A Special Evening With Isabelle Huppert at Florence Gould Hall. This program will open with a screening of the documentary I Love Isabelle Huppert (St'phane Bergouhnioux and Jean-Marie Nizan, 2017), followed by a conversation with the actress at 6pm.
FIAF also presents a Cin'Salon film series dedicated to the actress from March 5 to April 23. Spanning 1977's The Lacemaker, which launched Huppert's international reputation, to 2017's Mrs. Hyde, Isabelle Huppert On Screen brings together ten key films, marking highlights in Huppert's career. It showcases partnerships with long-time collaborators such as Claude Chabrol (The Ceremony) and Michael Haneke (The Piano Teacher), as well as works from younger filmmakers such as Mia Hansen-L've (Things to Come) and Ursula Meier (Home). FIAF will present rare screenings of imported prints for Claude Goretta's The Lacemaker and Bertrand Tavernier's Coup de Torchon. Maurice Pialat's Loulou, Claire Denis's White Material, Hong Sang Soo's In Another Country; and Serge Bozon's Mrs. Hyde round out the series. Both Hansen-L've and Denis will be at FIAF to take part in Q&As following the 7:30pm screenings of their films.
FIAF Film Curator Delphine Selles-Alvarez says: "Isabelle Huppert is one of France's most audacious and fearless actresses. Throughout her career, she has selected morally complex roles and has had an unsurpassed ability to switch from fragility to ferocity, while projecting the inner feelings of characters richly imbued with multifaceted personalities and concealed emotions. It is an honor to showcase these milestone performances for New York audiences."
Not only confined to screen, Huppert has appeared on the stage in France, the US, and many other countries. She has been nominated for seven Moli're awards-France's COUNTERPART to the Tony Awards-more than any other actress. In 2014, she starred alongside Cate Blanchett in a Sydney Theater Company production of Jean Genet's The Maids that was the centerpiece of that summer's Lincoln Center Festival.
About Isabelle Huppert
Isabelle Huppert is a multi-award winning screen and stage actress. Throughout her career Huppert has worked with many French and international directors including Jean-Luc Godard, Michael Haneke, Maurice Pialat, Patrice Ch'reau, Olivier Assayas, Claire Denis, the Taviani brothers, David O'Russell, Marco Ferreri, Michael Cimino, Harl Hartley, Neil Jordan, Hong Sang Soo, and more.
Awards won include: a BAFTA for her work in The Lacemaker, two Venice Film Festival Best Actress Awards for Claude Chabrol's Story of Women and The Ceremony, Venice Film Festival's Special Jury Lion d'Or for her entire body of work; two Cannes Film Festival Best Actress Awards for Claude Chabrol's Violette and for Michael Haneke's The Piano Teacher; in France she received the C'sar (Best Actress Award) for Claude Chabrol's The Ceremony and Paul Verhoeven's Elle-a film for which she also received a Gotham Award, a Golden Globe, a Spirit Award in addition to being nominated for an Academy Award for Best Actress in a Leading Role. She received a Moli're Award for her career (honoring achievements in French theater; equivalent to the Tony Awards); and the prestigious XVI Prix Europe pour le Th''tre in Rome.
Huppert has also pursued her theatrical career in France and internationally, including BAM (4.48 Psychosis, Quartet, and Phaedra). She has acted under the direction of Robert Wilson (Virginia Woolf's Orlando, Heiner M'ller's Quartet), Peter Zadek (Shakespeare's Measure for Measure), Claude R'gy (Sarah Kane's 4.48 Psychosis), and Howard Davies (Friedrich von Schiller's Mary Stuart). Noteworthy productions include: Euripide's Medea (directed by Jacques Lassalle), Hedda Gabler, A Streetcar (director Krzysztof Warlikowski's spin on Tennessee Williams' A Streetcar Named Desire, at the Od'on Theater and on tour throughout Europe and internationally); The Maids(directed by Benedict Andrews with Cate Blanchett at the Sydney Theatre Company and at New York's City Center in conjunction with the Lincoln Center Festival); Phaedra directed by Krzysztof Warlikowski; Les Fausses Confidences (by Marivaux, directed by Luc Bondy at the Od'on Theater and on tour throughout Europe); Mary Stuart (Howard Davies) at the National Theatre in London.
Recent films include: Eva, directed by Benoit Jacquot; Claire's Camera by Hong Sang Soo; and Mrs. Hyde, directed by Serge Bozon (Best Actress Award at the Locarno Film Festival). Huppert is an Officer of the National Order of Merit of the LEGION of Honor, and an Officer of the National Order of Merit and Commander in the Order of Arts and Letters. She was the president of the jury for the 62nd Cannes Film Festival.
Related Articles View More TV

Stories