FX Networks Picks Up 'Untitled Lil Dicky' to Series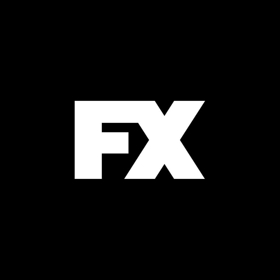 FX Networks has ordered the first season of the Untitled Lil Dicky series (working title), a half-hour comedy based on the life of rapper and comedian Dave Burd, known best by his stage name Lil Dicky, it was announced today by Nick Grad and Eric Schrier, Presidents of Original Programming for FX Networks and FX Productions.
The series is centered on a suburban neurotic man in his late twenties who has convinced himself that he's destined to be one of the best rappers of all time. Now he must convince his closest friends, because with their help, he might actually convince the world.
"Not only has Dave Burd cemented his place in the rap community, but he's now poised to take over TV with his infectious comedic sensibility in his own series," said Grad. "We're thrilled to have partnered with an impressive creative team featuring Jeff Schaffer, Saladin Patterson, Kevin Hart, Greg Mottola and Scooter Braun to bring the story of Lil Dicky to TV audiences."
Added Burd, "I'm so thankful for everyone who made this possible, it really is what I've been dreaming about since I was a kid. I love making people laugh, it's my favorite thing ever. And even though I'm still fully in love with and committed to my career as a rapper, I'm excited to write jokes that don't need to rhyme every time. Ugh, that rhymed."
The Untitled Lil Dicky series is co-created by Dave Burd and Jeff Schaffer (The League, Curb Your Enthusiasm), and executive produced by the pair along with Saladin Patterson (Psych, The Big Bang Theory), Kevin Hart and Hartbeat Productions (Jumanji: Welcome to the Jungle, TKO: Total Knock Out, Real Husbands of Hollywood), Greg Mottola (Adventureland, Superbad), Marty Bowen (Mr. Mercedes, Rosewood), Mike Hertz and Scooter Braun (Scorpion), James Shin and Scott Manson of SB Projects. The Untitled Lil Dicky series is produced by FX Productions.
Rapper, actor and underwear model Lil Dicky (but please, call him Dave) has established himself as a staple in the entertainment industry over the last half decade. Riding the commercial success of his hit single "Freaky Friday" - the smash hit with over one billion streams and achieving multi-platinum status in 15+ countries - Dicky has been riding high ever since. His debut album "Professional Rapper" debuted at #7 on the Billboard Hot 100 and #1 in Comedy, Rap and Independent charts, highlighted with the multi-platinum single "Save Dat Money". And he's just getting started...
ABOUT FX Networks
FX Networks, a business unit of 21st Century Fox, is comprised of the networks FX, FXX and FXM and the video on-demand app FXNOW. FX, the flagship general entertainment basic cable channel, launched in June of 1994 and is carried in 89 million homes. The diverse schedule features a growing roster of critically-acclaimed and award-winning hit dramas series including Taboo, Legion, Snowfall, Trust, Pose, Mayans M.C., MR INBETWEEN and the upcoming Y; the critically-acclaimed limited series American Horror Story, Fargo, AMERICAN CRIME Story, FEUD and the upcoming Devs, Fosse/Verdon, Shogun and Mrs. America; acclaimed hit comedy series including Atlanta, BASKETS and Better Things, and the upcoming What We Do in the Shadows and Breeders; and the upcoming docuseries The Weekly with The New York Times. FX is the former home of the critically-acclaimed and award-winning hit drama series The Shield, Nip/Tuck, Rescue Me, Damages, Sons of Anarchy, Justified and The Americans. The network's library of acquired box-office hit movies is unmatched by any ad-supported television network. FXX, the newest network, launched in September 2013 and is carried in 86 million homes. Geared towards a young adult audience, the schedule features original series, movies, and acquired series. The channel is anchored by the acclaimed hit comedies It's Always Sunny in Philadelphia, the Emmy(R) Award winning comedy series Archer, and You're the Worst. FXX is also the exclusive cable home to The Simpsons, the longest-running comedy in TV history. FXM (formerly FOX Movie Channel) was launched in October of 1994 and is now carried in 58 million homes. Its schedule features classic films during the day (FXM Retro), contemporary box office hits and acclaimed, award-winning films, and short-form award-winning original programming in the evening. FX Networks received 50 Emmy(R) Award nominations in 2018, the most of any basic cable network for the fifth consecutive year.
Image courtesy of FX Networks Official Facebook