EPIX Greenlights Comedy Docuseries UNPROTECTED SETS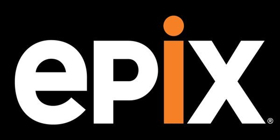 Premium television network EPIX has greenlit an all-new original docuseries Unprotected Sets, which will premiere Friday, October 5 at 11 PM ET/PT. From executive producers Wanda Sykes and Page Hurwitz (Push It Productions), BARRY Poznick, President of MGM's Unscripted Television and MGM Television, the series will take a raw, unfiltered look at stand up through the eyes of the funniest up and coming comedians from across the country. The series will shoot in Portland, San Diego, Washington, D.C., Minneapolis and Atlanta. Hurwitz will be the series showrunner.
Each episode presents a compelling portrait of a comedian on the verge of breaking out to become the next big name in comedy. The diverse lineup of breakout talent offers insights into the motivations behind baring one's soul for a living. Their dynamic, personal, and hilarious performances - where nothing is off limits - will show us exactly how, in their own inimitable way, each comedian turns life into art.
Said Sykes, "We're excited that we get another opportunity to give up-and-coming comics a chance to shine."
"Unprotected Sets is another strong addition to our unscripted lineup, presenting standup through a personal, unfiltered lens," added Michael Wright, President, EPIX. "We can't wait to work with Wanda, Page and their very talented teams to tell the stories of some of the best comedians working today."
Unprotected Sets joins a growing lineup of original programming on EPIX, which includes season two of Get Shorty and the debut of The Contender (from MGM Television and executive producer Mark Burnett), premiering August 24. For 2019, the network recently announced the series orders of dramas Godfather of Harlem (from executive producers Chris Brancato and Paul Eckstein, and Oscar® winner Forest Whitaker who will also star) and Pennyworth, an origin story about Batman's best friend and butler, Alfred Pennyworth from Warner Horizon Television and DC Comics.
The series will be produced MGM Television and internationally distributed by MGM.
About EPIX
EPIX, an MGM company, is a premium pay television network, delivering the latest movie releases and biggest classic film franchises, plus original programming including series, documentaries, and comedy specials - all available on TV, on demand, online and across devices. Launched in October 2009, EPIX became profitable in its first year of existence and is now available nationwide to 70 million homes through cable, telco, satellite and emerging digital distribution platforms. A pioneer in the development and proliferation of "TV Everywhere," EPIX was the first premium network to provide multi-platform access to its content online at EPIX.com and to launch on Xbox, PlayStation®, Android phones and tablets, and Roku® players. EPIX is also available across hundreds of consumer devices including Apple TV, iPhone and iPad, Amazon Fire TV, TiVo, Chromecast, and Android TV, delivering more movies than any other network with thousands of titles available for streaming. For more information about EPIX, go to www.EPIX.com. Follow EPIX on Twitter @EpixHd (http://www.twitter.com/EpixHD) and on Facebook (http://www.facebook.com/EPIX), Youtube (http://youtube.com/EPIX), Instagram (http://instagram.com/EPIX) and Snapchat @EPIXTV.
About MGM Television
MGM Television is an award-winning, leading producer and global distributor of premium content for television and digital platforms, with distribution rights to original productions and a robust catalogue of television episodes and feature film titles including such premiere entertainment franchises as James Bond, Rocky, Stargate and The Hobbit trilogy. Current scripted and unscripted projects include Fargo (FX); Vikings (HISTORY); The Handmaid's Tale (Hulu); Get Shorty (EPIX); Condor (AT&T AUDIENCE Network); The Voice (NBC); Survivor (CBS); Shark Tank (ABC); TKO: Total Knock Out (CBS); The Contender (EPIX); Beat Shazam (FOX); and Lucha Underground (The El Rey Network); and through its distribution entity, Orion TV Productions, the Syndicated daytime courtroom series Lauren Lake's Paternity Court and Couples Court with The Cutlers. In addition, MGM owns Evolution Media, producers of The Real Housewives of Orange County, The Real Housewives of Beverly Hills, Vanderpump Rules, and Botched(E!); and Big Fish Entertainment, producers of A&E's Live PD, the BLACK INK CREW franchise for VH1, Live PD Presents: Women on Patrol for Lifetime and Hustle & Soul for WE TV. MGM's television programming regularly airs in more than 100 countries worldwide. For more information, visit www.mgm.com.
About PUSH IT
Wanda Sykes and veteran producer Page Hurwitz joined forces to form Push It Productions, a full-service production company dedicated to creating quality, comedy-based programming for network, cable, and digital outlets. Push It Productions first burst onto the scene by successfully reviving the NBC comedy competition Last Comic Standing, bringing in its highest ratings in 8 years. Since then, the company has landed projects with ABC, VH1, MTV, OWN, BET, TruTV, and Epix, including the award-winning, Wanda Sykes Presents Herlarious and the critically acclaimed Talk Show The Game Show.
Push It is a women owned and operated business with an eye toward diversity in front of and behind the camera.
Related Articles View More TV

Stories