Damian Lewis to Receive Britannia Award for Excellence in Television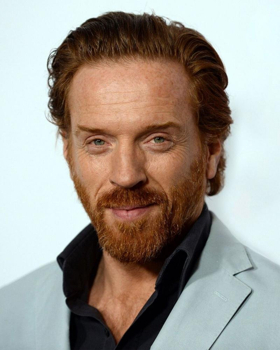 The British Academy of Film and Television Arts Los Angeles (BAFTA Los Angeles) is pleased to announce that British actor and producer Damian Lewis will receive the Britannia Award for Excellence in Television at the 2018 British Academy Britannia Awards.
He joins previously announced honorees Steve McQueen, who will receive the John Schlesinger Britannia Award for Excellence in Directing, Cate Blanchett, who will receive the Stanley Kubrick Britannia Award for Excellence in Film, and Kevin Feige, who will receive the Albert R. Broccoli Britannia Award for Worldwide Contribution to Entertainment.
The British Academy Britannia Awards is BAFTA's biggest event outside of the U.K. This year's ceremony will take place on Friday, October 26, 2018 at the Beverly Hilton Hotel and will be presented by American Airlines and Jaguar Land Rover North America.
"Damian's ability to completely transform himself into iconic characters on screen ranging from King Henry VIII to Bobby Alexrod is a testament to his genius. With his unforgettable performances he consistently draws audiences in and takes us on a gripping journey deep into the human psyche." said BAFTA Los Angeles Chairman Kieran Breen. "We are delighted to celebrate his achievements and honor him with the Britannia Award for Excellence in Television at this year's ceremony."
The Britannia Award for Excellence in Television recognizes inspiring individuals whose extraordinary talent and global appeal have been instrumental in the elevation of the medium of television.
For the first time this year, production company CineFocus will be one of the official sponsors of the British Academy Britannia Awards, by co-hosting the VIP and After Parties.
"At CineFocus, we share BAFTA's passion for providing inclusive access and opportunity for the next generation of eager young filmmakers whose powerful stories will inspire all of us for generations to come," said CineFocus Co-Founder Matthew Godbey. "We are honored to support BAFTA Los Angeles, a prestigious and selfless organization that represents the pinnacle of class and achievement in the arts."
This year's honoree, Golden Globe and Emmy Award-winning actor Damian Lewis, boasts an expansive list of diverse film, theatre and television credits. Lewis first made his mark in "Band of Brothers," the 2002 HBO miniseries from producers Steven Spielberg and Tom Hanks. He was nominated for a Golden Globe Award on behalf of his performance in the series as Major Dick Winters. Lewis is perhaps most widely known for his role as Sergeant Nicholas Brody in Showtime's "Homeland," which garnered him a Primetime Emmy Award and Golden Globe Award in 2013. In 2015, Lewis was nominated for a Primetime Emmy Award and Golden Globe Award for his performance as Henry VIII in the BBC Two/Masterpiece Theatre television miniseries "Wolf Hall" opposite Mark Rylance. Lewis currently stars as Bobby "Axe" Axelrod on the highly successful Showtime series, "Billions," which is headed into its fourth season.
Lewis recently completed production on Quentin Tarantino's "Once Upon a Time in Hollywood," in which he plays Steve McQueen. Additionally, this summer, he transformed into former Toronto mayor Rob Ford for the upcoming political drama "Run This Town." In 2016, Lewis appeared in the John le Carre spy thriller, "Our Kind of Traitor," and in 2015 he appeared alongside Nicole Kidman in Werner Herzog's "Queen of the Desert."
The Britannia Awards are BAFTA Los Angeles' highest accolades, recognizing both outstanding British talent, and exceptional international talent by virtue of their strong connection to British entertainment through their body of work. Known to be an enjoyable evening that captures a unique blend of sincerity and British irreverence, the evening also serves to celebrate the long-standing collaboration between the British and American industries. Proceeds from the event support BAFTA's Access for All campaign, a range of impactful educational initiatives created to provide a foot-in-the-door and a pathway to success for talented individuals, uninhibited by background, demographics or personal circumstance.
Related Articles View More TV

Stories