BAFTA Honors SATURDAY NIGHT LIVE with Special Award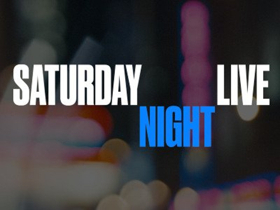 The British Academy of Film and Television Arts (BAFTA) will honour SATURDAY NIGHT LIVE with a Special Award to celebrate its influence on television comedy in the UK and around the world.
BAFTA will present the award at a private event, in partnership with Cadillac, on Thursday 4 October to Saturday Night Live's creator and producer Lorne Michaels. The event will see past and present cast and crew in attendance to celebrate the occasion at DUMBO House, New York. Video highlights will be available on BAFTA's website and social channels during and shortly after the event.
As one of BAFTA's highest honours, the Special Award is presented to celebrate exceptional achievement in film, games or television. Recent recipients of the award include Downton Abbey, the Monty Python team and the HARRY Potter film franchise.
Amanda Berry OBE, Chief Executive of BAFTA, said: "Saturday Night Live has discovered, nurtured and celebrated generations of comedy talents. It has also brought the very best of British talent to a global audience. We are delighted to be presenting this hugely popular show with a Special Award, one of the Academy's highest honours."
Arianna Bocco, Chair of BAFTA New York, said: "We are delighted that SATURDAY NIGHT LIVE is receiving the BAFTA Special Award. This is a fantastic achievement for a show synonymous with New York and we are honoured to be presenting it in this city to celebrate the huge talents that have influenced and inspired countless people across the world. "
Andrew Lipman, Global Communications Director of Cadillac, said: "Cadillac has always had a natural tie to the film, television and music industries given the brand's iconic history on the big and small screens. Our long-standing relevancy in pop culture makes this partnership a perfect fit as the entertainment community celebrates and honours SNL."
The announcement comes just days after the 70th annual Emmy Awards, hosted by Saturday Night Live's Colin Jost and Michael Che. SATURDAY NIGHT LIVE received the Emmy Award for Outstanding Variety Sketch Series.
Saturday Night Live has had a huge influence on British television, with a whole range of British comedy and entertainment inspired by the SATURDAY NIGHT LIVE formula.
It has also showcased the best of British talent to US audiences through guest hosts from Peter Cook and Dudley Moore in the first season to Benedict Cumberbatch and Emily Blunt in 2017.
Broadcasting on NBC since 1975, the show has been a launchpad for a host of comedic talents including Bill Murray, Dan Aykroyd, Billy Crystal, Christopher Guest, John Belushi, Eddie Murphy, Tracy Morgan, Chris Rock, Will Ferrell, Tina Fey, Mike Myers, Amy Poehler, Kristen Wiig, Fred Armisen, Bill Hader, Kate McKinnon, Jimmy Fallon and Seth Meyers.
For the last few years, Saturday Night Live's archive of sketches, including all-new material, has been made available to British audiences online, significantly raising the profile of the show in the UK. The show's satirical sketches have also brought US politics to a worldwide audience.
The announcement comes in a week that BAFTA recognises international talent and strong connections to British entertainment, following the news that Marvel Studios President and Producer Kevin Feige will receive the Albert R. Broccoli Britannia Award for Worldwide Contribution to Entertainment in October at the 2018 British Academy Britannia Awards in LA.
Related Articles
View More TV

Stories