20/20 Investigates Self-Proclaimed Professional Coaching Company NXIVM And Interviews Former Member Who Claims She Was Branded During Initiaition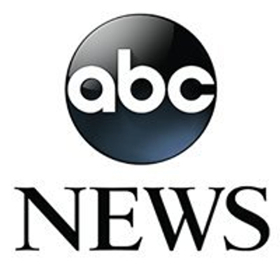 "20/20" investigates NXIVM, a self-proclaimed professional coaching company, and speaks with former members who are now coming forward claiming that while they derived some benefit from NXIVM classes, the experience also took a big toll on their lives. The hour also includes one former member's claims that NXIVM is associated with a women's secret society which she says is manipulative, promoting subservient behavior with slave and master terminology. She also says that she and other women were branded during their initiation into that secret society. Keith Raniere, founder of NXIVM who claims to have an IQ of 240, has publically stated that the secret society is not part of NXIVM and he is not associated with it. According to its website, NXIVM claims to "provide the basis and conditions for all people to explore and actualize their potential so that they can come to live purposeful lives."
Anchor Elizabeth Vargas sits down with former NXIVM member Sarah Edmondson, who filed a New York Department of Health complaint about the alleged branding. Edmondson says she went to the initiation expecting to receive a tattoo and was surprised to learn that she and others were to be branded. She tells Elizabeth Vargas that the branding procedure, in which she and other women took turns holding each other's legs while they received their brands with a cauterizing iron, was "horrific," and she says she later realized that the brands contained Keith Raniere's initials. Vargas also sits down with Mark Vicente, a 12-year member, and Toni Natalie, a former girlfriend of Raniere's who knew him before he started NXIVM. "20/20" also reports on Hollywood actors who are known NXIVM members, including "Smallville"'s Allison Mack and India Oxenberg, daughter of "Dynasty" actress Catherine Oxenberg. Vargas sits down with Catherine, who details her so far unsuccessful efforts to convince her daughter to leave the group. The hour also explores NXIVM's litigation tactics against former members and critics. "20/20" airs on Friday, Dec. 15 (10:00-11:00 p.m. EST), on ABC.
"20/20" is anchored by Elizabeth Vargas and David Muir. David Sloan is senior executive producer.