Royal Opera House Announces Black History Month Programming
Programming includes The Knife of Dawn, Romeo and Juliet, and more.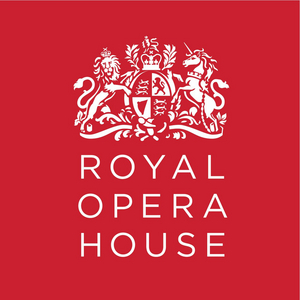 Throughout the month of October The Royal Opera House will present live-streamed performances featuring artists from both The Royal Ballet and The Royal Opera, alongside a range of archival content and dedicated social media takeovers from our global community of Black creatives and performers.
The Knife of Dawn
October 22 - 24
The Knife of Dawn will be streamed for free on the ROH YouTube channel from 7pm on 22 October until 24 October 2021 to celebrate the anniversary of its Royal Opera House premiere. This free stream is presented as part of the Royal Opera House's celebrations for Black History Month 2021. Hannah Kendall's impactful chamber opera retells the story of Guyanese political activist Martin Carter on hunger strike in 1953, having been incarcerated without charge. The Knife of Dawn's libretto by Tessa McWatt is based on Carter's own powerful poetry, as he sought independence for British Guyana.
Insights: Storytelling in Opera
Available until November 12
This event will be streamed for free on YouTube at 7.30pm on 13 October 2021 as part of the Royal Opera House's Black History Month celebrations.
The Royal Opera House presents Storytelling in opera, a live panel discussion curated by Peter Brathwaite - acclaimed baritone and prominent advocate for equity, inclusion, and restorative justice in the arts. This free digital event, supporting Black History Month 2021, seeks to explore how the theatre industry can move towards more embedded representation on its stages through the stories told, the people who perform them, where they are performed and why. This event invites artists and audiences to join us live online as guests from across the industry: baritone Peter Brathwaite, the Bush Theatre's Wabriya King, celebrated US tenor Lawrence Brownlee, Royal Opera House producer Rachel Caccia and champion of the arts Brenda Emmanus OBE, as they address our duty of care and the future of our art forms
Stream: Figure 5
Marcelino Sambé, principal dancer at The Royal Ballet, reflects on his journey and where ballet needs to go on a visit to his home country of Portugal.
Royal Opera House
Stages and Cells of Covent Garden
October 25-30
Join us to explore the haunted history of Covent Garden this October. Discover some theatre ghosts of the past and the Bow Street they would have known. Bow Street Police Station and the Royal Opera House have stood on Bow Street for centuries. They are now coming together to tell the stories of some of Bow Street's more famous ghosts through tales of Covent Garden hauntings, theatrical traditions, and the ghost of an actor who misses his favourite bakery.
ROH Late
November 14
Join us for an extravagant evening of drag, cabaret, DJ sets and dance. The night will blend the classic and contemporary, celebrating queer identity and culture. Enjoy the Royal Opera House as you've never experienced it before. Go to the cabaret bar for cocktails in our transformed Linbury Foyer, or head to the Crush Room turned nightclub for vogueing, go-go dancing and a stunning set by DJ Zohar.
Recitals at Lunchtime
Until November 29
Experience an exciting programme of music in the opulent setting of the historic Royal Opera House Crush Room, and nearby St Clement Danes.
Dance with the Royal Ballet
Until November 26
Participate in a workshop led by a member of The Royal Ballet Company. Gain an active insight into the repertory of The Royal Ballet by learning steps and creatively exploring the choreography.
Live at Lunch
Until November 26
Experience an exciting programme of free lunchtime performances inspired by the heritage of the Royal Opera House and its operas and ballets. Artists from The Royal Opera, Orchestra of the Royal Opera House, The Royal Ballet and a range of guest artists perform in the newly opened-up spaces of the Royal Opera House.
Pride of the Royal Opera House Tour
Until November 14
From pioneering composers and choreographers to gender-fluid performances throughout our history. Join us as we explore queer themes, productions, and the rich contributions to the music and theatre made by the LGBTQ+ icons who have helped shape the Royal Opera House. As the Royal Opera House is a fully Working Theatre, each tour is a unique experience and varies according to what is available on the day.
ROH Tour
Until January 7
Our ROH Tour provides an exciting overview of this stunning building. You will explore our beautiful front of house spaces, learn some little-known facts about us and gain a special insight into the colourful history of the theatre. Learn about the state-of-the-art technology we employ and explore all aspects of current opera and ballet productions.
Velvet, Gilt and Glamour Tour
Until December 16
Whenever visitors see the historic auditorium of the Royal Opera House for the first time, it always amazes them. Built in 1858 after the previous theatre burnt down, its splendid period character has been wonderfully preserved ever since.
There are the rich red curtains of the stage, the stunning ceiling (which now hides very modern technology), the glittering gold of the proscenium arch, and the red and gold lights which replaced the old gas lamps! And enveloping it all is the historic atmosphere of a great world theatre alongside a dynamic Working Theatre of today.
Now visitors can enjoy a special tour of the auditorium that focuses on the architecture and the story of the current theatre. Hear stories of the famous opera singers who have taken centre stage. See the Royal Retiring Room, still used by our Royal Patrons today.
Family Sundays
Until November 28
Family Sundays are a regular event for families to come and explore the Royal Opera House, its artists and the world of opera and ballet. Each Family Sunday will be packed with creative and practical activities for all the family, with space to relax and enjoy live music in an informal setting.
Sing at the Royal Opera House
Until October 29
All ages and abilities are welcome to join in and sing in an opera chorus. Bring your friends, family and colleagues and explore some of the world's biggest tunes in a fun and lively atmosphere at the home of The Royal Opera.
On Stage
Main Stage
Romeo and Juliet, The Royal Ballet
Until October 24
Since its 1965 premiere with The Royal Ballet, Kenneth MacMillan's Romeo and Juliet has become a modern ballet classic. The nuanced and detailed choreography gives dancers in the lead roles a wealth of opportunity for differing interpretations of the star-crossed lovers.
Evocative designs by Nicholas Georgiadis bring the colour and action of Renaissance Verona, where a busy market all too quickly bursts into sword fighting and a family feud leads to tragedy for both the Montagues and the Capulets. Prokofiev's ravishing score sweeps this dramatic ballet towards its inevitable, emotional end.
The Dante Project, The Royal Ballet
Until October 30
Trailblazing forces of the contemporary arts scene Wayne McGregor, Thomas Adès and Tacita Dean come together with The Royal Ballet in a co-production with Paris Opera Ballet to present The Dante Project, a new ballet partly inspired by Dante Alighieri's Divine Comedy. This unique ballet receives its world premiere in the 700th anniversary year of Dante's death in 1321.
Wayne McGregor is renowned for his ground-breaking choreography and collaborations. For this new work he has assembled an award-winning team of international talent, featuring a new score by Thomas Adès commissioned by The Royal Ballet and the Los Angeles Philharmonic. Set and costumes are by visual artist Tacita Dean, celebrated for her pioneering and poetic work across film and multiple mediums. Lighting design is by Lucy Carter and Simon Bennison and dramaturgy by Uzma Hameed.
La Traviata, The Royal Opera
October 27 - April 18
Verdi's beautiful score contains some of his most inspired arias and duets, including Violetta's joyous 'Sempre libera', and her poignant and passionate encounters with Alfredo and Germont. The superficial glamour of 19th-century Paris contrasts with scenes of great intimacy, culminating in the memorable, heart-breaking final act.
Giselle, The Royal Ballet
November 4 - December 3
Giselle is the classic ballet of the Romantic era - and, for the dancer performing the title role, one of the greatest challenges in the repertory. Peter Wright's production, a classic itself, perfectly achieves the dual aspects of the ballet, moving from the naivety of young love between Giselle and Albrecht in the village setting of Act I to the ethereal Wilis in Act II's eerie moonlit forest. Rich in vivid character detail and poignant depth of feeling, Giselle is a reminder of ballet's power to move and thrill.
Macbeth, The Royal Opera
November 16 - 30
For Verdi, Shakespeare was a long-standing passion and Macbeth (the first of his three Shakespearean masterpieces) is widely seen as a major step forward in his artistic development. First seen in 2002, Phyllida Lloyd's production encapsulates the sinister quality of the piece, with striking designs by Anthony Ward.
Conducted by Daniele Rustioni, Simon Keenlyside returns to the title role, which he first performed at Covent Garden in 2011, with Italian soprano Anna Pirozzi returning as Lady Macbeth. Austrian bass Günther Groissböck sings the role of Macbeth's erstwhile friend Banquo and South Korean tenor David Junghoon Kim sings the role of Macbeth's enemy and eventual nemesis, Macduff.
The Linbury Theatre
L'Heure Exquise
Until October 23
Celebrating 40 years of association with The Royal Ballet, world renowned ballerina Alessandra Ferri returns to the Linbury Theatre this October for L'Heure exquise: Maurice Béjart's interpretation of Samuel Beckett's play Oh les beaux jours (Happy Days)
Insights: Alessandra Ferri - 40 years with The Royal Ballet
October 18
Join world-renowned ballerina and former Royal Ballet Principal Alessandra Ferri in conversation to celebrate 40 years working with the Company. From the great classical roles to iconic contemporary ballets such as Woolf Works, we will explore and discuss her remarkable artistic journey.
Insights: Ashton Rediscovered
October 27
The 10th anniversary of the Frederick Ashton Foundation is marked with an unmissable Insight exploring the genius of Frederick Ashton. Find out more about the master choreographer's work and legacy in an evening of live performance and specially commissioned film.
Insights: The Royal Ballet in Rehearsal
October 29 - February 15
Watch Royal Ballet dancers and coaches in action as they rehearse for performances on the Covent Garden stage.
The Waiting Game / Then or Now, Ballet Black
November 3-7
Ballet Black celebrates its 20th anniversary this year. Cassa Pancho's company of Black and Asian classical ballet dancers continue their long association with the Linbury Theatre with a programme of dance very much of the here and now.
Two new works by Olivier-award-winning choreographers provide a showcase for the unique character of this leading dance company: The Waiting Game by Mthuthuzeli November (supported by The Linbury Trust) and Then Or Now by Will Tuckett, a co-comission with the Barbican.
Past Present, Yorke Dance
November 12 - 14
Yorke Dance Project will juxtapose past and present with works by choreographers who have shaped dance today. Martha Graham's iconic Lamentation is performed alongside the premiere of Robert Cohan's final work Afternoon Conversations with Dancers, created during lockdown. Cohan trained and performed with Graham, one of the seminal forces of modern dance. Kenneth MacMillan's Sea of Troubles follows and the programme is completed with the premiere of a new work by Artistic Director Yolande Yorke-Edgell, with music by Nathaniel Dett, illuminating the company's dedication to past and present contemporary dance.
Insights: In Conversation with Marcelino Sambé
November 19
Portuguese dancer Marcelino Sambé has dazzled audiences with his technical virtuosity and dramatic prowess since joining The Royal Ballet in 2012. Join us as he discusses his life, career and highlights of his first two seasons as Principal.
Online
Stream
World Ballet Day
19 October
The global celebration returns for its eighth year, bringing together a host of the world's leading companies for a packed day of dance.
Over the course of the day, rehearsals, discussions and classes will be streamed for free across 6 continents, offering unique behind-the-scenes glimpses of ballet's biggest stars and upcoming performers.
The Magic Flute, The Royal Opera
Until October 31
Mozart's comic opera will transport you to a fantastical world of dancing animals, flying machines and starry skies. Watch on ROH Stream.
Jenufa, The Royal Opera
Until November 15
Janácek's opera explores the lives of two courageous women struggling for fulfilment. Watch on ROH stream.
Stream: Alice's Adventures Underground
November 5 - December 5
Fun, furious, frantic, and utterly fantastic! Follow a kaleidoscope of colourful characters in this joyful, headlong rush into a world gone deliciously mad. Watch on ROH Stream.
Coming Up...
The Nutcracker, The Royal Ballet
November 23 - January 8
The Nutcracker has long been one of the most delightful ways to discover the enchantment of ballet and makes for a sparkling festive treat for the whole family. Tchaikovsky's much-loved music is matched to a story of magic on Christmas Eve, and the journey of Clara and her Nutcracker to the Land of Sweets brings with it some of the most familiar of all ballet moments.