Photos: Kathleen Turner Makes Her Operatic Debut in LA FILLE DU REGIMENT
The Metropolitan Opera presents Donizetti's comedy La Fille du Régiment, with performances February 7 to March 2, 2019. Pretty Yende stars as Marie, the young canteen girl of the local regiment. Javier Camarena is the boy with whom she falls in love, Tonio, whose show-stopping aria "Ah! mes amis" is famous for its remarkable nine high Cs. Stephanie Blythe is the outlandish Marquise of Berkenfield, and Alessandro Corbelli and Maurizio Muraro share the role of the comical sergeant Sulpice.
In a special appearance that marks her Metropolitan Opera debut, Oscar- and Tony-nominated actress Kathleen Turner is the Duchess of Krakenthorp. Turner joins a list of distinguished actresses who have performed this iconic, non-singing role at the Met, including Jane White (1983), Bea Arthur (1994), and Marian Seldes (2008). More recently, Supreme Court Justice Ruth Bader Ginsburg took on the role at Washington National Opera to great acclaim.
Laurent Pelly's stylish production is conducted by Enrique Mazzola.
The performance of La Fille du Régiment on Saturday, March 2 will be transmitted live to more than 2,200 movie theaters in more than 70 countries as part of the Met's Live in HD series. The transmission will be hosted by soprano Nadine Sierra, who will be seen later this season at the Met as Gilda in Verdi's Rigoletto.
The February 7, February 18, and March 2 performances of La Fille du Régiment will be broadcast live on Metropolitan Opera Radio on SiriusXM Channel 75, and the February 7 performance will also be streamed live on the Met's web site, metopera.org.
Photo Credit: Marty Sohl/Met Opera


Kathleen Turner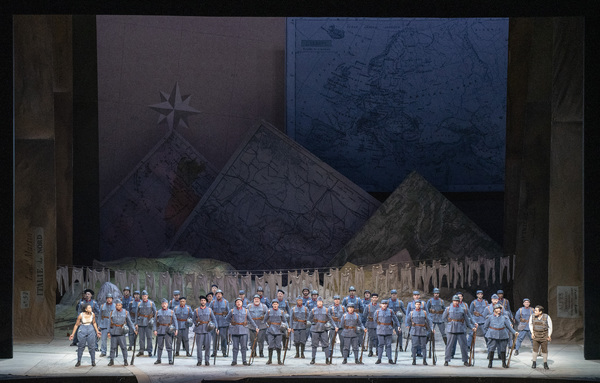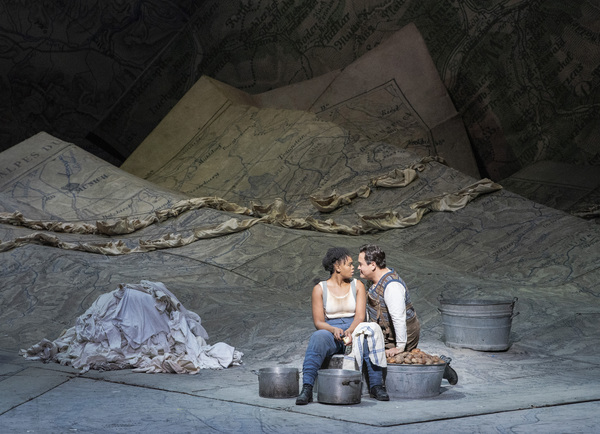 Pretty Yende and Javier Camarena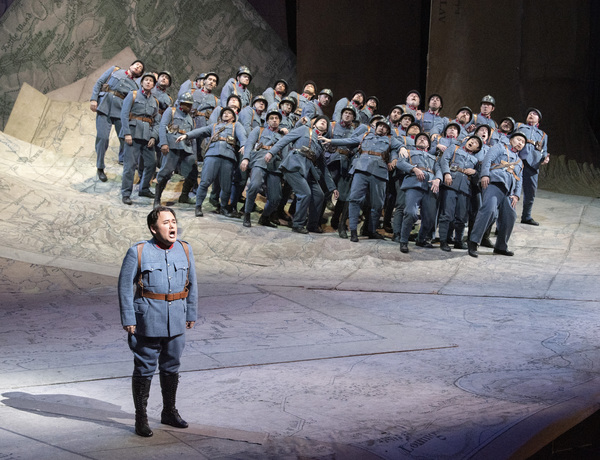 Javier Camarena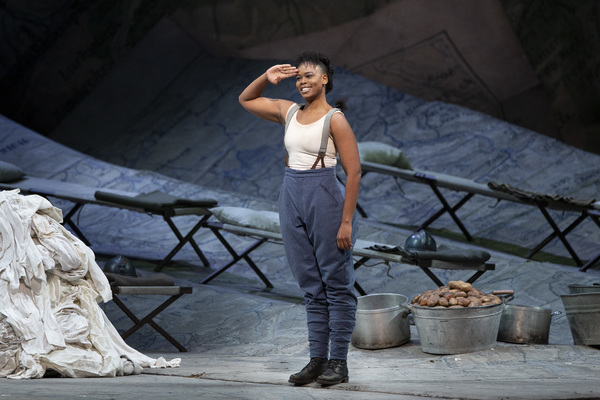 Pretty Yende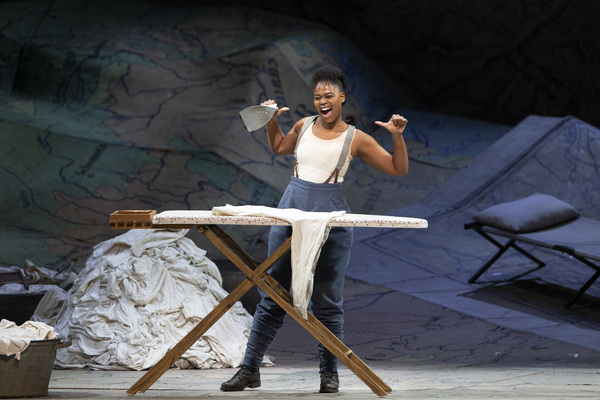 Pretty Yende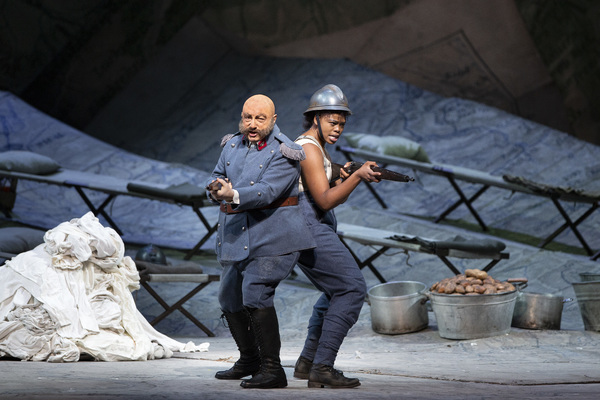 Alessandro Corbelli and Pretty Yende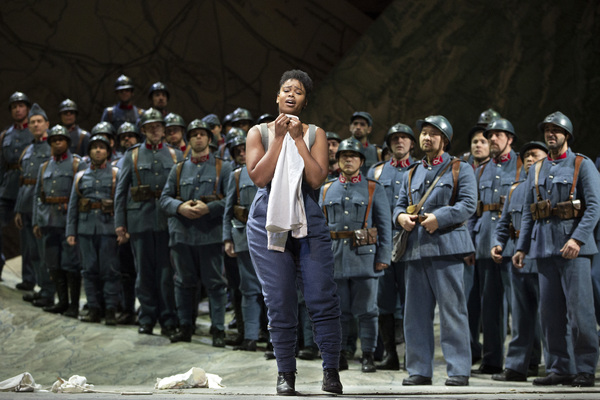 Pretty Yende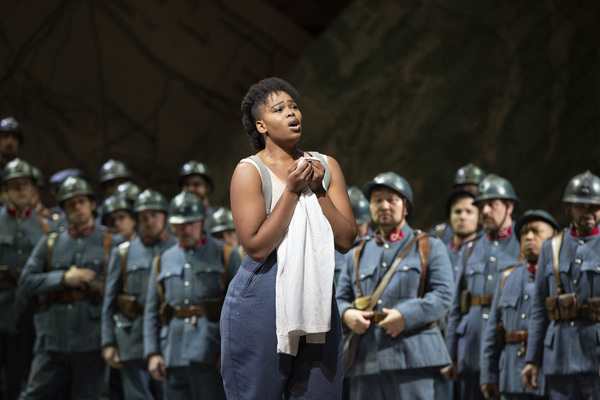 Pretty Yende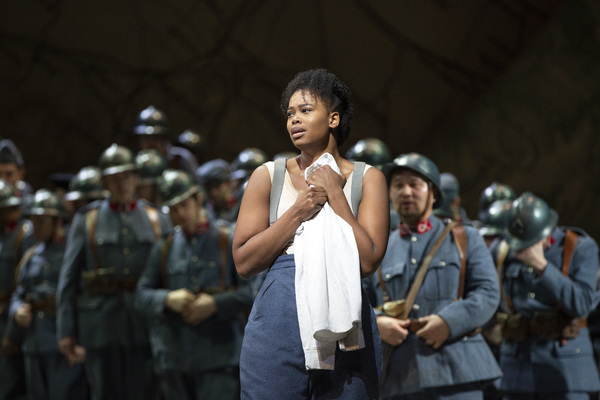 Pretty Yende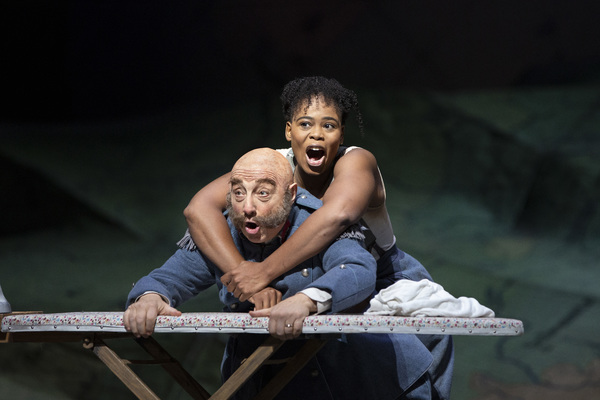 Alessandro Corbelli and Pretty Yende

Pretty Yende and Javier Camarena

Pretty Yende and Javier Camarena

Javier Camarena

Javier Camarena

Javier Camarena

Pretty Yende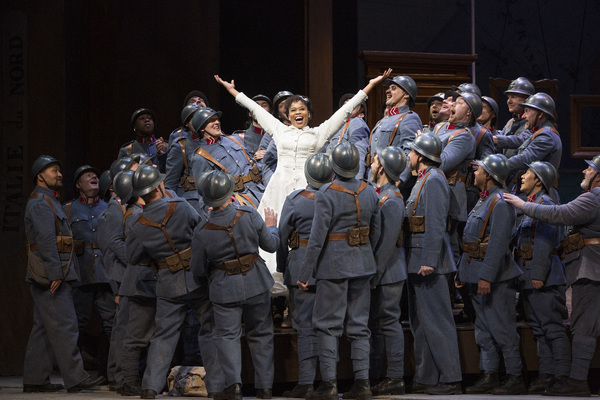 Pretty Yende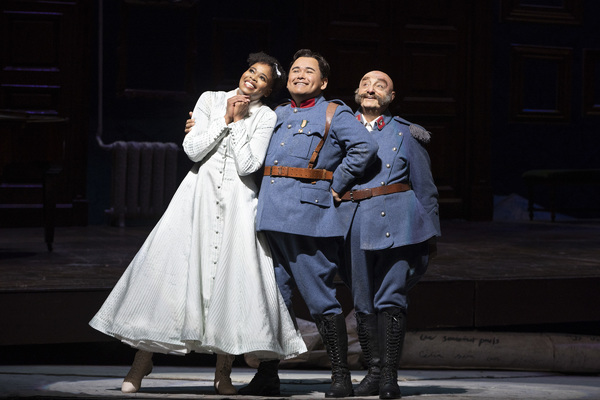 Pretty Yende, Javier Camarena, and Alessandro Corbelli