Review: THE MAGIC FLUTE at Opera Grand Rapids, Makes For a Magical Journey!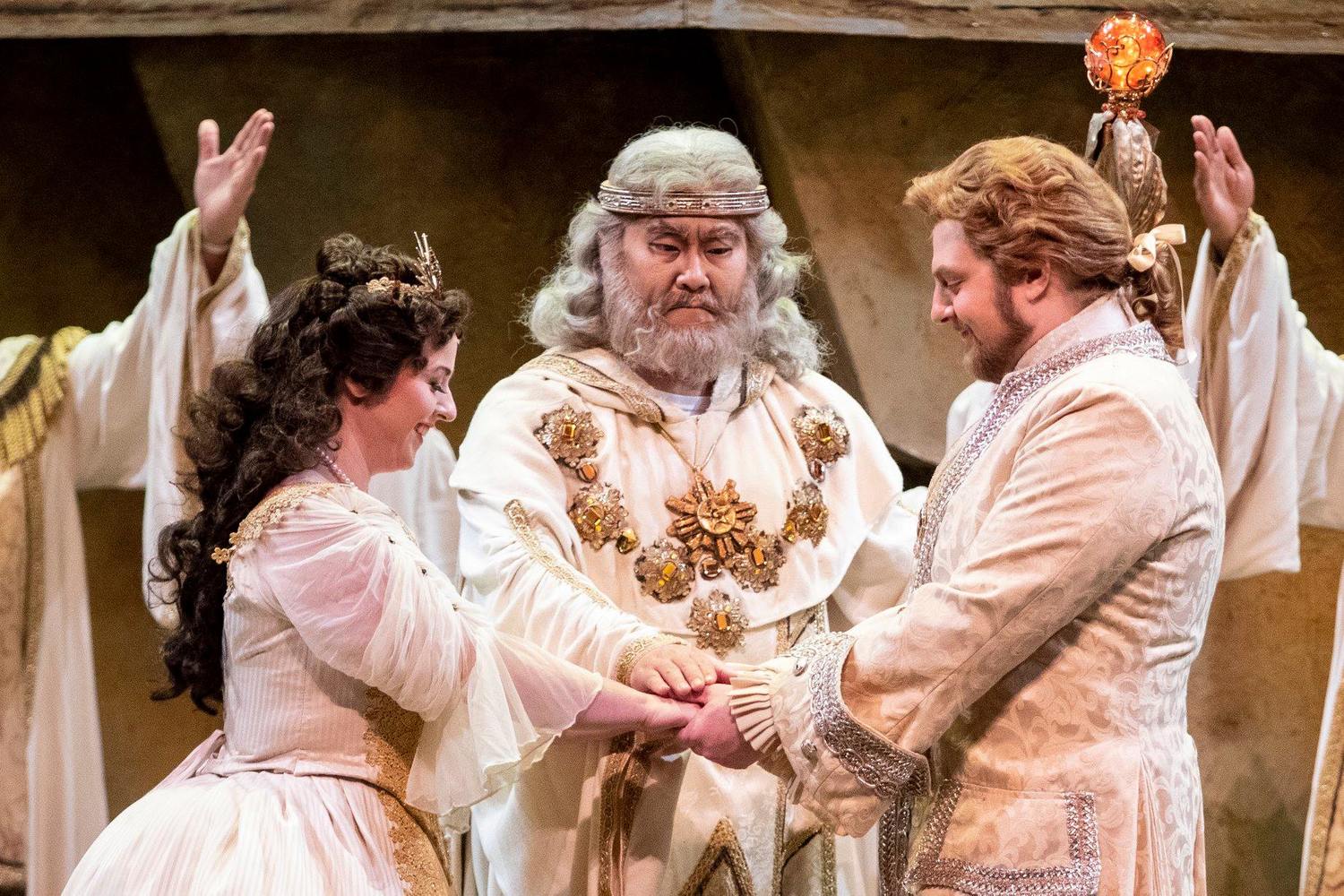 A little over a week ago I attended my first opera, Opera Grand Rapids' production of The Magic Flute, a fairy tale with the traditional fairytale themes of love and of good versus evil. The show starts with Prince Tamino, played by Dennis Shuman, alone in the woods fleeing a deadly serpent. He faints but is saved by three ladies played by Jessica Dold, Christine Amon, and Diane Schoff who were all very entertaining in their roles and had the audience laughing throughout the show.
When Prince Tamino wakes up, he hears someone and thinks that it was Papageno, played by John Viscardi, who saved him, and they quickly became friends. Even though it was the three ladies who saved him, and they give him a picture of Pamina, played by Cheyanne Coss, the Queen of the Nights daughter. Tamino falls in love with the portrait and vows to rescue Pamina, who has been kidnapped. Upon hearing this, the Queen, played by up and coming star Jana McIntyre, arrives and offers Tamino her daughter's hand in marriage if he is successful. To aid in their quest, Tamino is given a magic flute and Papageno a set of bells.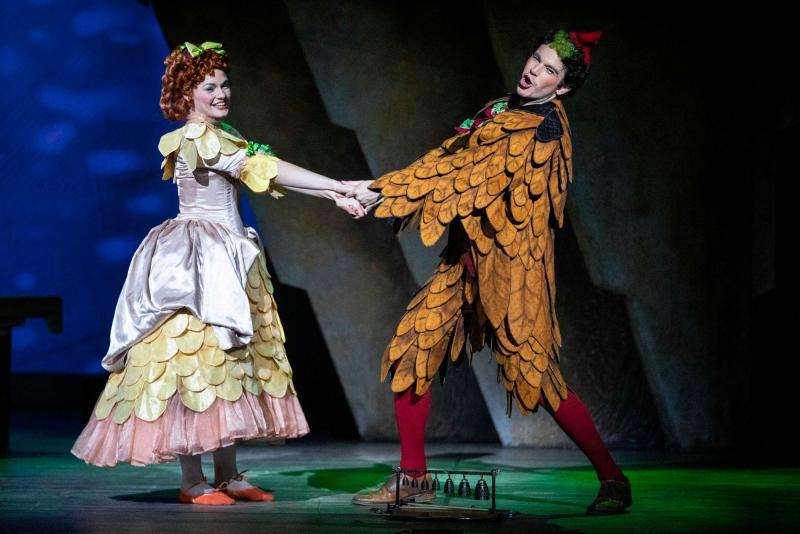 The set for this show was very simple, although it had a lot of depth with multi-color lighting and a full size digital screen in the back ground, which took the simple single set many places, like into the woods, into the castle, and even into the temple. The costuming was very detailed right down to the bright gold of the chorus in the temple, along with feather appearance given off on Papageno's costume to give him the appearance of a bird. The main leads were backed by the chorus members of Opera Grand Rapids, and were backed instrumentally by Grand Rapids Symphony and sang completely with no microphones what so ever on the singers. Everyone and everything blended so well together to make a fulfilling and entertaining show.
If you want to see a production worthy of a night out like The Magic Flute, Opera Grand Rapids' next major production is La Traviata with music by Giuseppe Verdi. Info is available on there website: www.operagr.org.
Dates for La Traviata are: June 14 & 15 | 7:30 PM,
Performed at: St. Cecilia Music Center
Connect with Opera Grand Rapids on Twitter at @operagr, and on facebook.com/OperaGR/