| | |
| --- | --- |
| BIO: Formed: 1995 in Chicago, IL Years Active: 90 's, 00's Genre: ROCK Inspired by the lurching riffs of Helmet and the soft/loud vocal dynamics of Tool, the Chicago-based trio Chevelle formed in 1995 with an aggressive, heavy sound. Comprised of brothers Sam (drums), Pete (vocals, guitar), and Joe Loeffler (bass), the band began playing parties and outdoor events, which quickly led to bookings at Chicago clubs when youngest member Joe was just 14 years old. In 1999, Chevelle released their Steve Albini-produced debut album, Point 1, on Squint Entertainment. Three years later -- and following tours with bands like Filter, Sevendust, Powerman 5000, and Machine Head -- the band had inked a deal with Epic and issued Wonder What's Next, released in August 2002. The album went platinum by the following summer, propelled in part by its second single, "Send the Pain Below," which became a number one hit on modern rock and mainstream radio. Main stage dates with the annual Ozzfest tour followed that summer, and 2003 brought a concert album, Live from the Road. Chevelle returned in the fall of 2004 with their third full-length effort, This Type of Thinking (Could Do Us In), and with it came another hit song, "Vitamin R (Leading Us Along)." Joe parted ways with his brothers in July 2005, and though he was replaced on bass a month later by Dean Bernardini, Chevelle remained a family affair, since Bernardini was the siblings' brother-in-law. With the new member came a newfound energy and optimism that replaced the internal bickering of the past, and the guys carried that spirit into the recording of their next two albums, 2007's Vena Sera and 2009's Sci-Fi Crimes. The following year, the band celebrated its ten-year anniversary in the music business with a pair of live shows in Chicago, later released on the DVD Any Last Words. In 2011, Chevelle announced that they were taking a break from touring to head into the studio, eventually releasing their sixth album, Hats Off to the Bull, in the winter of that year. Tracy Frey, Rovi | |
Latest Articles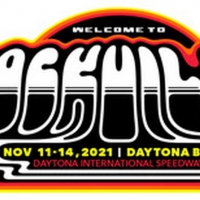 Welcome To Rockville Returns In 2021 With Metallica, Nine Inch Nails & More
by Sarah Jae Leiber - May 19, 2021
Says Disturbed's David Draiman, "We cannot wait to share the Rockville stage with the likes of Metallica, Nine Inch Nails, Lynyrd Skynyrd and so many other great Disturbed friends. What a massive lineup. C'ya in November, Daytona Beach."  ...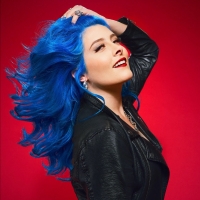 Diamante Returns With New Album 'American Dream'
by Sarah Jae Leiber - April 05, 2021
With her sapphire hair, a show-stopping voice, runway-ready fashion swagger, and empowering message, the Boston-raised and Los Angeles-based Mexican-Italian-American siren brings a new (and blue) fire to rock and alternative music.  ...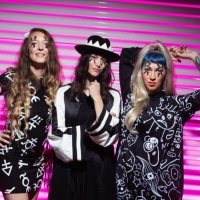 The Dead Dead Annual Holiday Concert Goes Virtual
by Sarah Jae Leiber - December 09, 2020
THE DEAD DEADS, a Nashville-based power trio that combines elements of alt rock, punk rock, and metal into a fingerprint-distinct blend, have been working hard at figuring out how to keep the fun and the frantic rock energy for their annual holiday concert-slash-dance party, dubbed 'Abduction 3.'  ...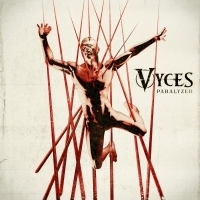 Vyces Release New Single PARALYZED
by Tori Hartshorn - July 16, 2019
Los Angeles based hard rock band VYCES have released their new single 'PARALYZED' through IMAGEN RECORDS/WARNER ADA. The band is about to open up the flood gates with new music and content to be released in late 2019. They will be performing on select festivals and dates through the summer and fall....

Chevel Shepherd Wins Season 15 of THE VOICE
by Kaitlin Milligan - December 19, 2018
Chevel Shepherd, a 16-year-old female country artist from Farmington, N.M., was crowned champion of "The Voice" tonight. The popular young singer from Team Kelly earned coach Kelly Clarkson her second consecutive "Voice" win on the four-time Emmy Award-winning musical competition series....

The Fillmore New Orleans Announces All-Star Opening Lineup
by Kaitlin Milligan - October 15, 2018
Following last week's huge surprise announcement with two Grand Opening shows featuring Foo Fighters, The Fillmore New Orleans just released its spectacular first concert line-up as part of the venue's on-going opening celebrations. Tickets go on sale Friday October 19 at 10AM CST.  ...

6-time Grammy Winner Israel Houghton Releases New Album
by Sarah Jae Leiber - September 10, 2018
Six-time GRAMMY® winning artist, songwriter and producer ISRAEL HOUGHTON's new album Road To DeMaskUs is available for pre-order now. Releasing on September 28th, the album features the singles 'Reckless Love' and 'Promise Keeper' featuring Travis Greene, which are available now with a pre-order....

Breaking Through Release New Single ARE WE ALL WE ARE + New Lyric Video
by Macon Prickett - March 16, 2018
American modern rock band Breaking Through have released their latest single titled 'Are We All We Are' to radio today along with a brand new lyric video!...

BWW Interview: Lori & Don Chaffer of Nashville-Based Duo Waterdeep Discuss New Musical 'The Unusual Tale of Mary & Joseph'
by Kevin Pollack - December 28, 2017
Nashville based duo, Don & Lori Chaffer have been making music together for a long time. With over 15 full-length albums under their belt, they continue to write and record music and, as of the last 10 years, musicals. Yep musicals....

BREAKING THROUGH Join SALIVA on the ONLY THE SICKEST SURVIVE Tour
by Tori Hartshorn - November 21, 2017
Alternative/Modern rock band Breaking Through have announced that they will be touring as direct support for Saliva this fall on the 'Only the Sickest Survive Tour. The tour kicks off on November 24th at Rockin Willy's in MC Comb, MS and will conclude on December 16th in El Paso, TX. Breaking Throu...

Sleep Signals Announce The High Tides Tour with Elisium Presented by Relik Management
by Emily Bruno - November 10, 2017
Minneapolis, MN-based rockers Sleep Signals recently released their album, At the End of the World, produced by Justin Rimer (Saving Abel, 12 Stones) to all digital outlets. In continued support of the release the band will return to the road on 'The High Tides Tour' with Elisium. The tour is presen...
UK Rock Trio Raveneye Sets July U.S. Tour
by Caryn Robbins - June 07, 2017
UK rock trio RavenEye are excited to head back to the U.S. for more tour dates this summer. The band will hit the road on July 6 in Grand Rapids, MI and continue through July 27th in Houston, TX. Three of the shows on their U.S. itinerary will be as special guests of Chevelle....