Latest Articles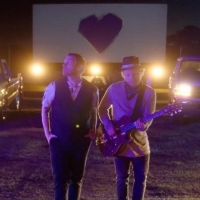 SMITH & MYERS Release 'Bad At Love' Music Video
by Sarah Jae Leiber - June 16, 2021
The vulnerable pop-rock track touches on the difficulties of staying in a romantic relationship while the visual, filmed at a 71-year-old drive-in theater in Tennessee, shows snapshots of others experiencing and overcoming those trials and tribulations....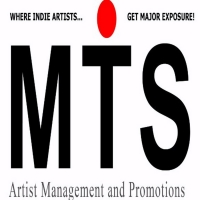 MTS Management Group And Artists Nominated For 43 Josie Music Awards
by Alexa Criscitiello - May 17, 2021
The Josie Music Association has announced the nominees for 'The 7th Annual JMA Awards,' with another record-breaking year of submissions totaling 38,997 sent in during the open submission period between January 15 - April 30th....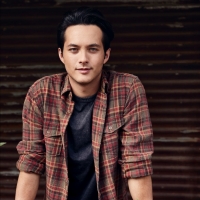 AMERICAN IDOL Winner Laine Hardy Named Official Ambassador of Louisiana
by Sarah Jae Leiber - May 06, 2021
Catch Laine in Lake Charles, LA next month as he hits the water and the stage, for Hook & Barrel's Salty Catch Trout Shoutout, benefitting disaster relief in Louisiana. ...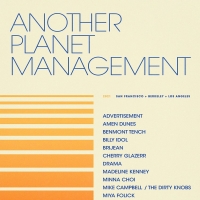 Another Planet Entertainment's Management Arm Expands into Los Angeles with Telegraph Road Management
by Sarah Jae Leiber - March 02, 2021
The roster includes GRAMMY nominated Tycho and Saint Sinner, Poolside, Amen Dunes, Madeline Kenney, Nap Eyes, Minna Choi as well as recently signed DRAMA and Brijean. ...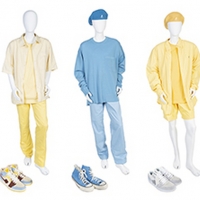 BTS 'Dynamite' Music Video Costumes Sold For $162,500 at Charity Auction
by Stephi Wild - January 31, 2021
Julien's Auctions' MusiCares Charity Relief Auction was held today, January 31, in Beverly Hills and online. The top selling item at the event was the pastel colored costumes worn by BTS in their 2020 music video for Dynamite....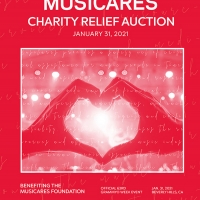 Julien's Auctions & Musicares Announce Headlining Items for Grammy Week Event
by Sarah Jae Leiber - December 21, 2020
Julien's Auctions announced today the marquee lineup of items to be sold at MUSICARES® CHARITY RELIEF AUCTION taking place live in Beverly Hills and online juliensauctions.com on Sunday, January 31st, 2021. ...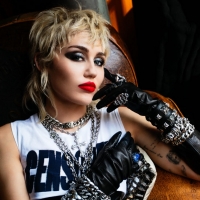 Miley Cyrus Releases New Album 'Plastic Hearts'
by Sarah Jae Leiber - November 27, 2020
Artist and trailblazer Miley Cyrus' highly anticipated new album Plastic Hearts is out now via RCA Records.  ...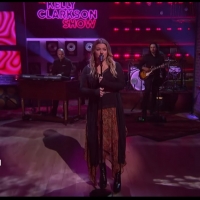 VIDEO: Kelly Clarkson Covers 'Let Me Down Easy'
by Stage Tube - November 23, 2020
Kelly Clarkson and her band Y'all perform a classic cover of 'Let Me Down Easy ' by Billy Currington in the latest Kellyoke. ...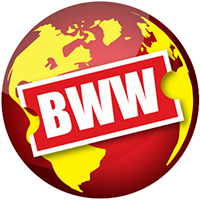 Watch the Trailer for HAM: A MUSICAL MEMOIR
by Sarah Jae Leiber - November 20, 2020
The new trailer for HAM : A Musical Memoir has been released ahead of the film's virtual theatrical and streaming release. ...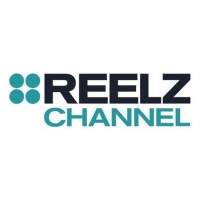 REELZ Will Premiere a Series of New Music Documentaries
by Sarah Jae Leiber - November 18, 2020
REELZ today announced its December 2020 premieres with a music themed lineup of new specials, new episodes of returning original series and the REELZ premieres of music documentaries Queen and Adam Lambert: The Show Must Go On, ZZ Top: That Little Ol' Band from Texas and Keith Richards: You Can't Ro...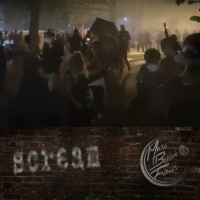 VIDEO: Make Believe Friends Release Timely New Video 'Scream'
by Stage Tube - October 21, 2020
Make Believe Friends drops their latest video and single called "Scream" on Thursday, October 22, 2020....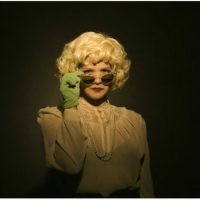 Shilpa Ray Shares New Single 'Heteronormative Horsesh*t Blues'
by Sarah Jae Leiber - October 02, 2020
Today Singer-songwriter Shilpa Ray drops evocative new single "Heteronormative Horseshit Blues." ...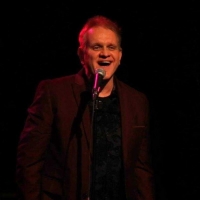 Johnny Schaefer Releases New Uplifting, Inspiring, Emotionally-Charged Pop Ballad
by Sarah Jae Leiber - August 31, 2020
Johnny Schaefer is a Los Angeles-based singer and songwriter of eclectic music....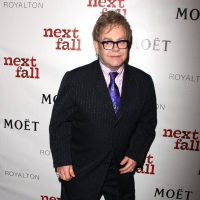 Billie Eilish, Elton John, and More Donate Items for Julien's Auction
by Sarah Jae Leiber - August 27, 2020
This exclusive charity auction to benefit MusiCares, the charitable foundation which provides aid to artists and music community professionals in times of need....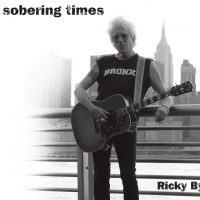 Ricky Byrd Releases New Album 'Sobering Times' September 25
by Sarah Jae Leiber - August 24, 2020
On September 25, Rock and Roll Hall of Famer (2015 inductee with Joan Jett and The Blackhearts) and guitarist/singer-songwriter Ricky Byrd presents Sobering Times (Kayos Records)....