String Quartet New York to Premiere November 16th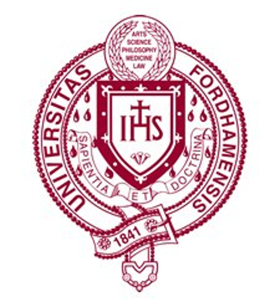 String Quartet New York, Fordham University's (Fordham) annual series featuring contemporary works by New York City composers, will take place Friday, November 16 at Fordham's Lowenstein Building. The concert is curated by Lawrence Kramer (Kramer), Distinguished Professor of English and Music at Fordham. Kramer has long provided artistic oversight to several compelling concert series that extend and challenge traditional classical forms, founding the Voices Up! vocal concert series at Fordham nearly 10 years ago.
The 2018 installment of String Quartet New York features two world-premieres: Night Sky by Kramer, who is also a renowned musicologist-and Short Quartets by up-and-coming-composer Jeff Myers. Umoja, an original groove-based composition by the Grammy-nominated Valerie Coleman, draws on the tradition of call and response to signal a call for unity. Matthew Welch's String Quartet No. 2 draws on the melodic sensibility of the Highland Bagpipe to reflect on the sentiment "such is life"-this performance of the piece will mark its New York City premiere.
"I like to think of this program as going from bagpipes to shooting stars," says Kramer, the concert's curator. "While the music is remarkably diverse, representing four utterly different stylistic and expressive worlds, the elements all come together to offer something for everyone."
The evening's compositions will be played by Quartet Metadata, a NYC-based string quartet comprised of four diverse string players dedicated to the music of now. As part of the format for the newly established, but developing series, some of the composers will be on hand for the performance to share their thoughts about their work with the audience.
EVENT AND VENUE DETAILS
String Quartet New York will run Friday, November 16th at 7:30 p.m. in the 12th Floor Lounge of Fordham's Lowenstein Building, 113 West 60th St., NW Corner of 60th and Columbus Avenue. The nearest subway is the 59th St./Columbus Circle stop of the 1,A,B,C,D. Admission to the event is FREE, no RSVP required.
REPERTOIRE DETAILS
The Night Sky (String Quartet no. 4) (WORLD PREMIERE)
Composer: Lawrence Kramer
Length: 18 minutes
The Night Sky pulls back to view the heavens without the artifice of city lights. The work is in three movements, respectively evoking the whole canopy of the celestial sphere, the gradual coming on of starlight at dusk and a cascade of shooting stars. The Night Sky is also a cautionary tale recalling the kind of experiences that will be lost to humanity if we do not improve our stewardship of the earth.
Short Quartets (WORLD PREMIERE)
Composer: Jeff Myers
Length: 10 min
Short Quartets is comprised of four small self-contained movements that lead audiences through a wide range of sentiments spanning excitement, surprise and sorrow. All four reflect an eclectic style borrowing from modern techniques and making references to jazz and traditional melody. Movement three is dedicated to Matt Marks, a young composer whose life ended early.
Umoja
Composer: Valerie Coleman
Length: 3:30
Umoja is an original groove-based composition that draws on the tradition of call and response to herald unity. The melody is a viola solo with supporting rhythms from the violins and a constant motor played by the cello. The original wind quintet version of Umoja was listed as one of the "Top 100 American Chamber Works" by Chamber Music America.
String Quartet No. 2 (Cumha Na Marbh - Requiem Aeternam Dona Eis) (NYC Premiere)
Composer: Matthew Welch
Length: 13 minutes
String Quartet No. 2 consists of one movement tracing an extremely stretched snippet of the Requiem plainchant. Its melody is inspired by the Highland Bagpipe Piobaireachd and its textures by piping, gamelan, early polyphony, Ligeti and Bartok. With little lives popping up and dying unexpectedly, the piece is a reflection on the sentiment: "Such is life."