Sony/ATV Completes Entire Year at No. 1 on Billboard Hot 100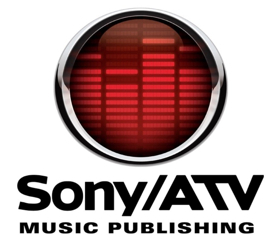 Sony/ATV Music Publishing has today completed the astonishing feat of having published or co-published the No. 1 song on the Billboard Hot 100 chart in the U.S. each week for an entire year.
The company's uninterrupted run at the top of the chart comes as its songwriter Drake achieves a fourth week at No. 1 with "Nice For What." It means that the world's leading music publisher has been represented on the No. 1 song on the Hot 100 for the last 52 weeks in a sequence dating back to May 2017.
The chart-topping run involves some of Sony/ATV's most popular and successful songwriters with Drake joined by superstars including Ed Sheeran, Taylor Swift and Cardi B who was signed by the company last year and is now one of the biggest music artists in the world.
The year-long sequence began in record-breaking fashion when "Despacito," which was co-written by Sony/ATV songwriters Luis Fonsi, Daddy Yankee and Erika Ender, spent 16 weeks ruling the chart between May and September last year. This equaled the longest stay at No. 1 in the near six-decade history of the Hot 100.
"Despacito" was replaced at No. 1 by Taylor Swift's single "Look What You Made Me Do," which she co-wrote with fellow Sony/ATV songwriter Jack Antonoff, before it was succeeded by then brand new Sony/ATV signing Cardi B's debut hit "Bodak Yellow (Money Moves)."
The run also includes a six-week stay for the ballad "Perfect," which was written and performed by Ed Sheeran, and two songs co-penned by Sony/ATV writer Louis Bell. He headed the chart for eight weeks last fall as the co-author of Post Malone featuring 21 Savage's "Rockstar" alongside Sony/ATV colleague Tank God, then returned to No. 1 in January this year with Camila Cabello's "Havana," whose Sony/ATV writers also include Cabello, Frank Dukes and Pharrell Williams.
Drake then completed Sony/ATV's year at No. 1 as he scored back-to-back chart-toppers with "God's Plan," which led for 11 weeks, and current Hot 100 leader "Nice For What."
Sony/ATV Chairman and CEO Martin Bandier said: "This is an incredible accomplishment by our worldwide A&R team. At Sony/ATV we strive to be successful creatively on a global basis and the fruits of our labor are shown by the diversity of our songwriters who have been No. 1 on the Hot 100 over the past year."
Below is a full breakdown of Sony/ATV's year-long stay at No. 1 on the Billboard Hot 100
"Despacito" by Luis Fonsi & Daddy Yankee feat. Justin Bieber (Sony/ATV writers Luis Fonsi, Daddy Yankee, Erika Ender) 16 weeks at No. 1
"Look What You Made Me Do" by Taylor Swift (Taylor Swift, Jack Antonoff) 3 weeks at No. 1
"Bodak Yellow (Money Moves)" by Cardi B (Cardi B, Jorden Thorpe) 3 weeks at No. 1
"Rockstar" by Post Malone feat. 21 Savage (Louis Bell, Tank God) 8 weeks at No. 1
"Perfect" by Ed Sheeran (Ed Sheeran) 6 weeks at No. 1
"Havana" by Camila Cabello feat. Young Thug (Camila Cabello, Louis Bell, Frank Dukes, Pharrell Williams) 1 week at No. 1
"God's Plan" by Drake (Drake, Harmony Samuels) 11 weeks at No. 1
"Nice For What" by Drake (Drake, Lauryn Hill, Alan Bergman, Marilyn Bergman, Marvin Hamlisch) 4 weeks at No. 1
ABOUT SONY/ATV MUSIC PUBLISHING:
Sony/ATV Music Publishing, established in 1995, is the world's leading music publisher. Sony/ATV Music Publishing owns or administers more than 3 million copyrights, including those of EMI Music Publishing and iconic music catalogs such as Leiber & Stoller, Mijac Music, Motown and Famous Music. Sony/ATV also controls many of the best known songs ever written such as "New York, New York", "Hallelujah", "All You Need Is Love", "You've Got a Friend", "Moon River", "Jailhouse Rock", "The Mission Impossible Theme", "Ain't No Mountain High Enough", "Over the Rainbow", "Stand By Me", "I Heard It Through The Grapevine" and "Singin' in the Rain". In addition, Sony/ATV represents the copyrights of such legendary artists as The Beatles, Leonard Cohen, Bob Dylan, Marvin Gaye, Michael Jackson, Carole King, Kraftwerk, Joni Mitchell, Willie Nelson, Roy Orbison, Queen, The Rolling Stones, Richie Sambora, Sting, The Supremes, Wyclef Jean, Hank Williams and Stevie Wonder, among others. Its ever-growing list of chart-topping artists, writers and producers includes Cardi B, The Chainsmokers, Drake, Calvin Harris, Alicia Keys, Lady Gaga, P!nk, Shakira, Ed Sheeran, Sia, Sam Smith, Stargate, Taylor Swift, Walk The Moon, Kanye West and Pharrell Williams.