Ray Angry to Release First Album, RAY ANGRY ONE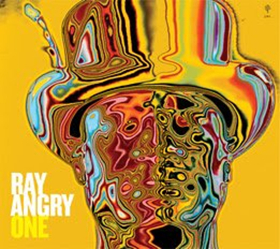 JMI Recordings is proud to present pianist Ray Angry's debut release "Ray Angry One". The veteran musician, and frequent contributor to The Roots, is combining elements of gospel, jazz, and hip hop to release a unique and rich LP. Accompanied by Eric Harland, Derrick Hodge, Ambrose Akinmusire & Myron Walden, there's no shortage of expert musicianship from start to finish. The album is a thriving, compelling and provocative musical force of nature surely bound for a Grammy nomination.
The instrumental 10-song album is a meditation on the concept of higher love.
Alongside original compositions such as the Latin inspired, "It Might Be Gold" and the deeply personal, "Bleeding Heart", there are his stellar arrangements of pieces by avant-garde jazz master Carla Bley, and Icelandic pop princess Bjork.
Ray is one of the most sought after eclectic talents in music today, crisscrossing the globe with new and veteran artists. He is a tireless genius and an inspired keyboardist, composer, producer, arranger, and all-around coveted collaborator, both in the studio and on the road.
Ray's resume bursts with multi genre names such as Jeff Beck, Q-tip, Sting, Queen Latifah, Mark Ronson, Mick Jagger, Dave Stewart, and countless others.
The time is here for Ray to take center stage with a dazzling debut not to be missed.
Related Articles View More Music

Stories