LA Based Multi-Instrumentalist Joel Taylor Releases New Single GIVE MYSELF AWAY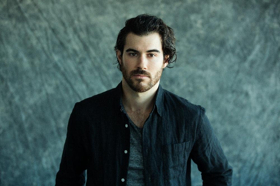 Joel Taylor - the Sydney-born, LA based multi-instrumentalist described as "a masterfully talented singer and songwriter" by PopDust -has released the new single, "Give Myself Away." This song is the follow up to 2017's double single, Two Sides, and gives listeners a taste of what's to come when his debut EP is released later this year.
Leaving his home in Sydney, Australia, at the tender age of 18 to seek his fortune in Hollywood, Joel plied his trade at local piano bars for a hundred dollars and the contents of a tip jar, interspersing his own originals with standards. Upon arriving in Los Angeles, he rented a room in Echo Park with noted French guitar-maker to the stars, James Trussart, and was constantly surrounded by a cast of musical characters that added to the color of his burgeoning musical narrative. At any given time Joel could walk downstairs for his morning coffee and be greeted by the likes of ZZ Top, Jackson Browne, Lianne La Havas, John Oats and Robbie Krieger, John Densmore and Chris Robinson, who he later sat in with for The Doors 50th anniversary. He has also performed alongside Good Charlotte's Benji and Joel Madden, the first Australian Idol winner Guy Sebastian, Leona Lewis and Westlife's Ronan Keating. After years of absorbing these moments, being a working musician and perfecting his songwriting craft, Joel felt the pull to step out front as an artist and begin his solo career.
"Give Myself Away" was co-written and co-produced by Joel and Josh Cumbee and Afsheen (Madonna, Galantis, Chris Brown) and was mixed by the legendary Bob Clearmountain. Joel says that the song lyrically, "is about being stuck, caught in a rut, or just really in a phase of transition that seems to take forever. The first verse came to me as I found myself literally stuck in Berlin for a month - when the the re-entry visa system broke down and I was in immigration limbo - unable to return to the US where I lived and also unable to go to Australia as my passport was tied up in the immigration process. The lyric originally was 'something's got a hold of me, something won't let me win - something's got a hold of me...Berlin.'" He continues, "Musically I think it's a really good mix of a 'good old pop song,' with some nice modern elements in it. It's a big soulful song that really lifts in the chorus - I threw every instrument I could play at it...and just saw what stuck!"
Joel will next perform on Saturday, 2/17, at LA's Troubadour, and on Tuesday, 3/6, at the Communion Music Showcase at Rockwood Music Hall in NYC. For more information, please visit JoelTaylorMusic.com.
Featured at the Theatre Shop
T-Shirts, Mugs, Phone Cases & More
Related Articles
View More Music

Stories