Kapil Srivastava Announces New Guitar Band, THE GUITARMONK
On Sunday, April 15, New Delhi India, Kapil Srivastava, father of Indian Guitaroo Album Series, who is working now on his 3rd volume of 'Indian Guitaroo' Album, announced the launch of his unique and exclusive Guitar Band 'The Guitarmonk'.
This unique band is a GUITAR specialty, comprises of diversified repertoire and genres from Irish, Ragic, Arabic, Blues, Blue Grass, Pop, Classical, Rock and Experimental music. The Band will be a unique representation of musical styles through Strings of Guitars.
Labeled as the Guitar Man of India, Kapil Srivastava is the founder of Guitarmonk Group of Companies, who brought a dominant and historic success as a Guitar Revolution in India, having led more than 5000+ students and connecting its programs in 7+ countries worldwide.
Kapil founded & established several music business models and concepts, including the 360 degree music concept as Guitarmonk, with hundreds above verticals in music.  Few of his Brand Foundations include GM Radio, Guitarmonk, Pianomonk, RasRang, Just Dial Music, ROG, Indian Guitaroo, Guitarmonk Social, Guitarmonk Corporate, and CRP.  GM Records etc. is pioneer, established and successful concepts of times. 
As a Social Activist, Kapil further led various movements to contribute and bridge music in social dimensions and conveying role of music in stronger social communications. Kapil led hundreds of social events on sensitive cause and pioneered musical contributions on diversified health cause – awarded by Health Ministry and Medical Fraternity of India. His company donates on preservation and promotion of definitive arts' and various cultural promotions. 
Milestoned various musical achievements at a young age, Kapil music philosophy intends to bring music as a 'mass utility subject and stable profession'.
Kapil Milestoned 50+ Music Albums, 500+ Music Recordings, National & International Students, 10 + Awards besides achieving a plethora of corporate alliances and musical honors including Corporate Excellence Award, Music Excellence State Award etc.
Author of 6 famous Guitar Books, Kapil is an excellent Guitar Player with music in Bollywood and works in 5 music Albums including his solo series – Indian Guitaroo.
What's On @ 2012 – 1) Bringing up Guitarmonk Schools at PAN India locations - Projects to set up 30 centers in 15 major territories of India by 2014. 2) Establishing GM Radio & Records Franchise Partners at Global territories.
More Hot Stories For You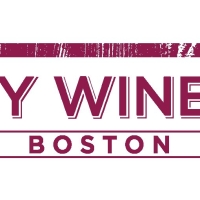 City Winery Boston Celebrating 5th Anniversary With Diverse Attractions In Coming Months

November 28, 2022

City Winery Boston, celebrating its 5th anniversary, announced a series of new shows over the next several months that showcase the diverse entertainment offerings at one of the city's premiere venues.
---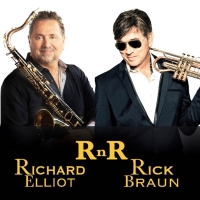 King Center & Brevard Music Group Announces R N R - Richard Elliot & Rick Braun This April

November 28, 2022

The King Center for the Performing Arts along with Brevard Music Group / Regalitos Foundation announces a new show coming to the King Center! "R n R – Richard Elliot and Rick Braun" performing LIVE at the King Center on Saturday April 1 at 7:30 PM.  Tickets on sale this Friday!
---
Gamelan Kusuma Laras Presents Its December Klenengan

November 28, 2022

Gamelan Kusuma Laras presents an evening of Javanese music for the public in the klenengan format. 
---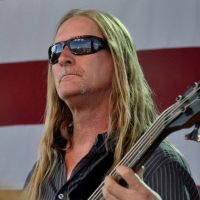 Music Industry Veteran Kevin Kraybill Dies At 58

November 28, 2022

Kevin Kraybill, veteran musician and president of 13 Music Ltd, died Sunday morning at age 58, due to a heart attack in Albuquerque, New Mexico.
---
Shania Twain Releases New Version of 'COME ON OVER' Featuring Elton John, Chris Martin, and More

November 27, 2022

Apple Music is getting into the giving spirit this holiday season with the return of From Apple Music With Love, a special countdown to the holidays. Each day at 8:00a PST from November 25 - 30, Apple Music subscribers will receive exclusive gifts from some of the biggest and brightest names in music, stamped with love and ready for unwrapping. 
---