Emerging Songwriter & Vocalist Loveday Unveils Enchanting New Single BATHTUB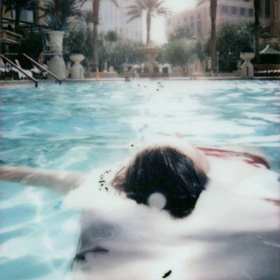 British singer/songwriter Loveday has delivered her ethereal single 'Bathtub', a captivating record which reflects her lo-fi, electropop style.
Introducing the track with an unfeigned melody, 'Bathtub' is embodied with mellow synth sounds and a downtempo beat. The wholehearted record reflects a blissful persona as Loveday tops the production with her own celestial vocals.
Loveday explains: "I wrote the song about a bath I'd shared with my boyfriend.. In that time, the world outside my bathroom didn't exist, we were so wonderfully secluded."
"I knew Pete Lyons (Peter & Kerry) was the perfect producer to bring my idea to life"
Finding musical influence from the sounds of Stevie Nicks, Billie Eilish, The Japanese Houseand Lorde, Loveday is constantly motivated by female figures throughout her life and projects her signature style through content that is close to her heart. With inspiration from day-to-day life experiences, Loveday's music is comprised of first love, friendships, adventure and growing up in the world.
Loveday's debut single 'Close' was picked up by Japanese remixer Initial Talk who is famed for his remix of Dua Lipa's 'New Rules' . Initial Talk remixed the budding artists' debut release, and since then Loveday has seen fast-rising success with tracks 'To You' and most recently'Breathless (Like This)' which reached Number 1 on Hype Machine's music chart and was supported by BBC Music Introducing. Garnering support worldwide from Grammy award winning production duo The Chainsmokers, Loveday has gone onto accumulate airplay from radio tastemakers Jamz Supernova and Tom Robinson.
As the supporting act for Caitlyn Scarlett's headline show at The Islington on 25th April and with a new EP in the works, Loveday's new single 'Bathtub' is set for release on Friday 12th April and heralds the start of an exciting future for the rising talent.