Chris Gale To Release Debut Album 'A Cloud'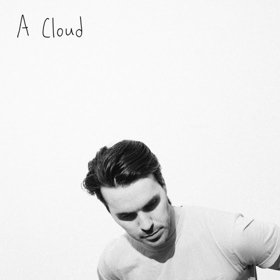 On June 14 Chris Gale will release his new album A Cloud (pre-order). Chris Gale shared the official video for the album's first single "Last Time I Heard Rock and Roll" with We All Want Someone To Shout For. The video which was directed by Minneapolis filmmaker James Christenson can also be shared at YouTube. On the making of the video Gale says, "James and I tried to echo the chaos of my record-making process with how we made this video, allowing inspiration to lead us by the nose. We ended up filming in Miami because of a documentary from 1968 about bible salesmen called Salesman. And cheap round trip tickets in the middle of a Minnesota winter."

About the song Gale adds, "This is that rare song that I truly have no idea where it came from. For 99% of my songs, I can remember where I was, why I chose one word over another, a thought I had about a chord or melody - but this one, zilch, nada. The first line, "it's like you never heard of rock and roll" captures the entire essence of the song - it's about the impossibility of knowing anybody else. Everybody's heard of rock and roll."
For much of his creative life, Chris Gale held the world of music at an arm's length. He made some great tunes along the way, particularly those that he recorded with his partner Jennie Lawless under the name Warehouse Eyes and on his own as OSO. But there was a level of commitment that, until recently, he couldn't fully give himself over to.
With the release of his new album A Cloud, all that has changed.
"Perhaps this is my own anxiety or misperceptions, but I've always felt a pressure to be more chill about music," Gale says. "Not take it too seriously. Not struggle too much. This record was the first time that I allowed myself to say f*** that, music is complicated, life is complicated, let's get complicated."
With the help of producer/engineer Brett Bullion, Gale has created a suite of electronic pop songs that call back to the hypnagogic delights of the '70s and pulls from the rich sounds of today's hip-hop and dance music pioneers. Capped off by Gale's remarkable facility for melody and deeply felt lyrics, A Cloud becomes a future pop classic.
A huge part of Gale's newfound embrace of his creative powers was his move to Los Angeles. The 31-year-old artist had, until recently, lived in and around the Minneapolis/St. Paul area, subsisting as a jack-of-all-trades musician.
"I grew up playing piano," he says, "and I studied classical music in college, but gave up on that quick. I played jazz for a couple of years and had an alt-country band. I moonlight playing piano bars. I've been very slapdash with my music career."
The relocation to L.A. has been part of a more focused approach that includes deciding to release music under the name Chris Gale for the first time. (Born Chris Williams, his musical moniker is an ode to his grandfather Gale Christopher.)
"There was a sense that it was time for me to be more honest from a song standpoint," he says. "The world of writing songs under a band name wasn't lending itself to vulnerability as much as just being Chris."
Listening to the songs on A Cloud, Gale's willingness to be more exposed on record starts to feel even more daring. Though he insists the bulk of the songs aren't strictly autobiographical, there are enough details within that call back to his own experience. "Devil or the Holy Ghost," for example, was inspired by the various times in Gale's life when he almost moved to California, but the finished song is wrapped up in the metaphor of those two titular figures trying to pull this humble narrator in one direction or the other. And "When Are You Gonna Come Back" imagines the feelings he would go through if his wife were to leave him.
All of this material is created atop music that feels at times nostalgic, like the soundtrack to a half-remembered but beloved TV show from childhood, and perfectly modern. "When Are You Gonna Come Back" is marked by watery analog synth tones and cut up vocals worthy of Blanck Mass or Eno. The appropriately named "Haze of Love," on the other hand, feels like the punch-drunk sensation of falling for someone via its shoegaze guitar tones and a swell of almost visible drones and close mic'ed vocals.
The density of the album is a product of the open-ended experimentation that Gale and Bullion indulged in. Including one that helped inspire the name of the album.
"We had a week where we just did a bunch of tape loop stuff," Gale remembers. "We were all over the map like that. The true turning point in understanding our process was when the drummer Michael Gunvalson, after we finished the final live take of 'The Last Time I Heard Rock & Roll' said, 'It feels like this needs a cloud.' I started working in the small live room - taping down keys on battery-powered Casiotones, starting up sequencers on keyboards with internal speakers, fussing with loop pedals and a JCPenney cassette recorder, anything we had that could generate its own sound. I tried to create this 3D drone and then we paired that with the live take of the song and it was special. We liked that process so much - we called them sound beds - that we used it as a foundation of the arrangement for half of the songs on the record."
Now that Gale has dived into the deep end of his creativity, it's time to share it with the rest of the known world. What comes next is listeners to collapse into A Cloud's warm embrace and let Gale's fully-realized talent soothe and inspire them. Even the most complicated lives need a soundtrack. Let it be A Cloud.

Related Articles View More Music

Stories