Camille Trust Releases New Single 'Lavender'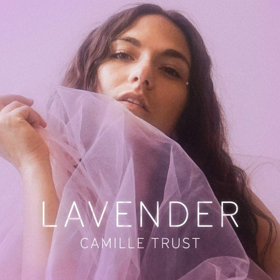 Pop-Soul siren Camille Trust has released an introspective and powerful new single and video entitled "Lavender." Unveiled this past Friday, April 19th, the song is Trust's most personal work yet and has since received critical acclaim, including a feature in TIME Magazine's '5 Songs You Need to Listen to this Weekend' alongside none other than Beyoncé and Lizzo.
Watch the video below!
Opening with an achingly simple, melancholic guitar riff, the song begins with quiet lyrics detailing the disappointment and heartbreak that comes after being rejected by a lover. However, this sentiment soon shifts to a stunning realization of self-worth and female empowerment, embracing the courage in vulnerability. To reflect this progression sonically, the track builds in intensity and closes with a striking display of Trust's powerhouse vocal range.
"There is a growing recognition of female voices in the world. We are finally being given our rightful seat at the table that has been so heavily dominated by male energy for so long. Our words no longer fall on deaf ears, our actions are receiving the reactions we need to thrive, and we are successfully paving the way for future generations of women and femmes," says Trust.
Camille's commitment to uplifting women extends further than the lyrics, as she assembled an all-female creative team to bring the song and video to life. The final result is a product of feminine vision and hard work.