Baryshnikov Arts Center presents yMusic featuring N.Y. Premieres by Bryce Dessner and Nico Muhly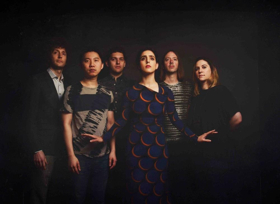 Baryshnikov Arts Center (BAC) continues its Fall 2018 season on Monday, October 15, 2018 at 7:30pm with the New York-based chamber ensemble yMusic at BAC's Jerome Robbins Theater (450 W. 37th Street). yMusic applies its virtuosic execution and unique ensemble configuration (string trio, flute, clarinet, and trumpet) to New York Premieres by two of today's foremost composers - Bryce Dessner and Nico Muhly - and additional works by Gabriel Kahane,Gabriella Smith, and Andrew Norman.
The new album-length work by Bryce Dessner is yMusic's largest piece to date. It was commissioned in 2016 through BAC's inaugural Cage Cunningham Fellowship, established to support artists who embody John Cage and Merce Cunningham's commitment to artistic innovation. The 2016-17 Fellow, celebrated Russian pianist Alexei Lubimov, generously applied his entire $50,000 award to commission five composers he identified at the forefront of music innovation-including Dessner.
Bryce Dessner, described by NPR as "a man who slips in and out of musical guises with disarming ease," is one of the most sought-after composers of his generation, with a rapidly expanding catalog of works commissioned by leading ensembles. Known to many as a guitarist with The National, he is also active as a curator - a vital force in the flourishing realm of new creative music.
Nico Muhly's highly kinetic and agitated Clip will also receive its N.Y. Premiere. Muhly notes, "Clip is a fast piece of music based on a cycle of nine chords which recycle in various orders and lengths. I love words that imply fastening, striking, speed, old technology as well as modern; this piece tries to access all those possible meanings at once."
The program includes three additional works from yMusic's repertoire of original music by some of today's leading composers: Gabriel Kahane's Bluets, Gabriella Smith's Tessellations, and Andrew Norman's Caught.
Related Articles
View More Music

Stories
More Hot Stories For You