Acclaimed ASCAP Film Scoring Workshop Celebrates 30th Year Of Producing Top-Tier Screen Composers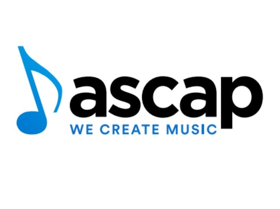 ASCAP, the world leader in performing rights and advocacy for music creators, today kicks off its renowned annual ASCAP Film Scoring Workshop for an historic 30th year. Mentored by Emmy Award-winning composer Richard Bellis and produced by ASCAP Film & TV executives Michael Todd and Jennifer Harmon, the comprehensive 4-week program in Los Angeles is known in Hollywood circles for grooming some of the film and TV industry's top composers, connecting them with agents, music supervisors, attorneys and A-list Hollywood studio executives. The 12 composer participants for this year's program were revealed today.
Supported by The ASCAP Foundation, the Workshop culminates with each participant taking the podium at the historic Newman Scoring Stage at FOX Studios before a 64-piece orchestra to conduct and record their original score for a major motion picture scene. Among the program's alumni since its 1988 launch are Kevin Lax, who scored Universal Studios' The First Purge, just released in theaters on July 4, as well as Joseph Bishara (Insidious 1-4); Daniel James Chan (Legends of Tomorrow); Sherri Chung (Riverdale); Amie Doherty (Star Trek: Discovery); Jim Dooley (Lemony Snicket's A Series of Unfortunate Events); Rob Duncan (S.W.A.T.); Maurizio Malagnini (Call the Midwife); Matthew Margeson (Kingsman: The Golden Circle); Cliff Martinez (Drive); Mateo Messina (Superstore); Layla Minoui (Vampirina); Trevor Morris (Olympus Has Fallen); Julia Newmann (Doubt); Atli Örvarsson (Chicago Fire); Didier Rachou (Deadliest Catch); Joseph Trapanese (Allegiant); Erica Weis (American Housewife); and Austin Wintory (The Banner Saga 1-3).
"For 30 years, since we launched the workshop in 1988 with composer Fred Karlin as mentor, we've been able to sustain this incredible program that is a true springboard for talented composers in the crucial early stages of their careers," said Shawn LeMone, SVP Membership, Film & TV, ASCAP. "The Workshop gives them the opportunity to learn important business skills from some of the best in the industry - and in many cases, it has been instrumental in connecting them with opportunities to score for major Hollywood film and TV projects. It is another terrific example of the many ways that ASCAP supports our membership at all stages of their careers."
Among the top-tier composers and film music executives that have lectured in the program over the years are Henry Mancini, Elmer Bernstein, Randy Newman, Hans Zimmer, James Newton Howard, John Powell, Danielle Diego (FOX), Rebecca Morellato (FOX), Geoff Zanelli, Mitchell Leib (Disney), Kaylin Frank (Disney), Garry Schyman, Eímear Noone, Michael Levine, Layla Minoui, David Vanacore, Atli Örvarsson, Ron Jones, Jeff Cardoni, Michael Giacchino, Tracy McKnight, Lorne Balfe, Marco Beltrami, Buck Sanders, Alicen Schneider (NBC), Heitor Pereira, Mike Knobloch (Universal), Mark Isham, Charles Bernstein, Alf Clausen, Tony Scudellari (Sony), Ramin Djawadi, Michael Brook, Peter Asher, Bruce Broughton, Randy Spendlove (Paramount), Brian Tyler, Justin Lin, Sean Callery, Mark Snow and John Debney.
Participants are chosen from nearly 400 applicants by a team of professional composers. This year's participants are listed below along with their current place of residence:
Shaun Crawford (Cape Town, South Africa)
Damien Lane (Cambewarra, Australia)
Kyle Laporte (Playa Del Rey, CA)
Ákos Lustyik (London, U.K.)
Jesi Nelson (Los Angeles, CA)
Vili Robert Ollila (Helsinki, Finland)
Alexander Aarøen Pedersen (Troms, Norway)
Annie Rosevear (Los Angeles, CA)
Tim Schmalz (Marina Del Rey, CA)
Fred Smith (Huntington Beach, CA)
Flynn Hase Spence (London, U.K.)
Mitchell Tanner (London, U.K.)
Read more about the 2018 participants in the ASCAP Film Scoring Workshop with Richard Bellis here: http://www.ascap.com/lafsw18.
About ASCAP
The American Society of Composers, Authors and Publishers (ASCAP) is a professional membership organization of songwriters, composers and music publishers of every kind of music. ASCAP's mission is to license and promote the music of its members and foreign affiliates, obtain fair compensation for the public performance of their works and to distribute the royalties that it collects based upon those performances. ASCAP members write the world's best-loved music and ASCAP has pioneered the efficient licensing of that music to hundreds of thousands of enterprises who use it to add value to their business - from bars, restaurants and retail, to radio, TV and cable, to Internet, mobile services and more. The ASCAP license offers an efficient solution for businesses to legally perform ASCAP music while respecting the right of songwriters and composers to be paid fairly. With over 670,000 members representing more than 11.5 million copyrighted works, ASCAP is the worldwide leader in performance royalties, service and advocacy for songwriters and composers, and the only American performing rights organization (PRO) owned and governed by its writer and publisher members. Learn more and stay in touch at www.ascap.com, on Twitter and Instagram @ASCAP and on Facebook.
About The ASCAP Foundation
Founded in 1975, The ASCAP Foundation is a charitable organization dedicated to supporting American music creators and encouraging their development through music education, talent development and humanitarian programs. Included in these are songwriting workshops, grants, scholarships, awards, recognition and community outreach programs. The ASCAP Foundation is supported by contributions from ASCAP members and from music lovers throughout the United States. www.ascapfoundation.org.
SOURCE ASCAP