Click Here for More Articles on FOOD & WINE
BWW Review: Taboonette in NYC for Delicous Middleterranean Food Plans Expansion to the National Market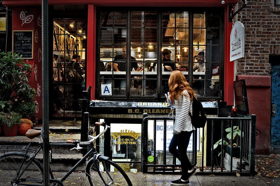 Taboonette, in the Union Square neighborhood, is one of the area's most popular eateries. They have coined the term, "Middleterranean" to reflect both the Middle Eastern and Mediterranean influences that define their delicious specialty cuisine. Enjoy their fresh flavors anytime of the day.
Renowned Chef, Efi Nahon, formerly of Bustan on the Upper West Side has created a menu that has just the right variety. We like that you will find a tasty selection no matter what your dietary preferences are. There are plant-based foods, gluten-free choices, and very traditional offerings. Stop by for light bites or a full, satisfying meal. Taboonette also serves their breakfast menu all day. The restaurant's cuisine fits in perfectly to a healthy lifestyle and the trending Mediterranean Diet.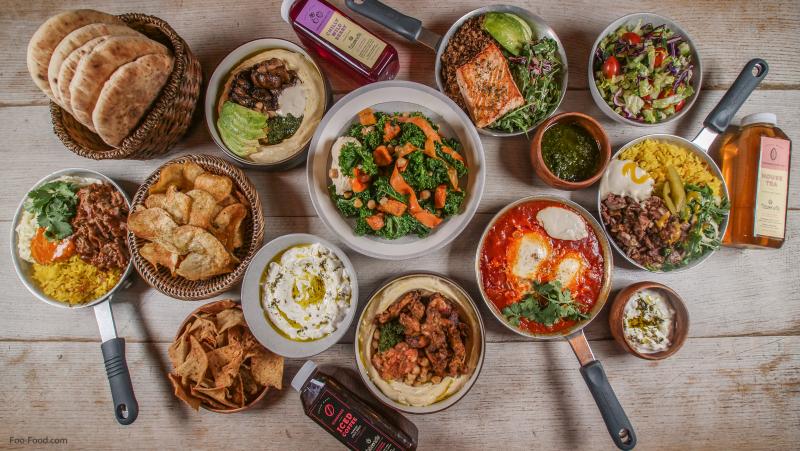 We stopped by on a Thursday for a delicious lunch. Start with a fresh salad like Arugula Herb Salad, Roasted Beets or Chopped Salad. We love their signature Hummus Bowls. The creamy dip is their own house recipe topped with items like sautéed mushroom and avocado or chicken served with a light, freshly baked pita. One of the customer favorites (and Chef Efi's too) is their Lamb Kebab with tomato, fresh herbs, grilled eggplant, chopped salad, tahini and coulis. We like their slow roasted Pulled Pork with Taboonette BBQ sauce, served with apple-jicama slaw. Don't miss traditional dishes like Falafel and Chicken Shawrma. There are also add-ons like a Hummus Scoop, Holoumi, Atlantic Salmon, and Cauliflower that can accent your meal. All of Taboonette's menu items have that perfectly seasoned, fresh taste that keeps you coming back for more.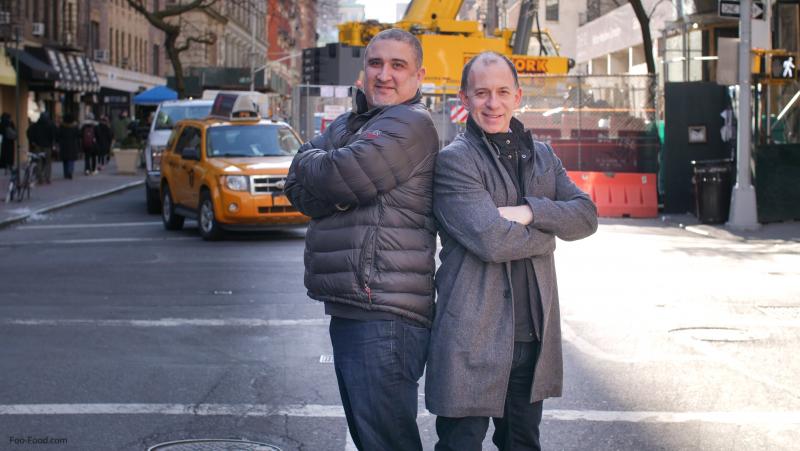 We have some excellent news about Taboonette. After chatting with Chef Efi Nahon, Taboonette's President, Danny Hodak, and Gary Occhiogrosso of Franchise Growth Solutions, we were thrilled to learn that they will soon be opening a second NYC location on Carmine and Varick Streets. And there's a plan in place to expand the availability of their restaurants with East Coast franchises targeting 15 states. Their rollout is being strategically planned to insure the fine quality of the restaurant's foods and top-notch service. You can soon look forward to the day when you can find a Taboonette location in other cities and towns.
Taboonette is an eat-in or take-out spot with delivery to the area. They are located at 30 13th Street, New York, NY. Call them at 212.510.7881 and visit http://www.taboonette.com/. Place an order by contacting orders@taboonette.com.
Entrepreneurs ready to invest in the booming "Middleterranean" restaurant trend should contact Gary Occhiogrosso at Franchise Growth Solutions at info@frangrow.com.
Photo Credit: Courtesy of Taboonette