Review: TAVERN ON THE GREEN – An Outstanding Dining Destination that Always Pleases New Yorkers and Many More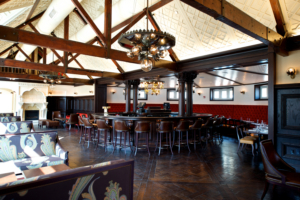 Food and drink extraordinaire! That's just what guests can expect at Tavern on the Green. The iconic restaurant offers New Yorkers and visitors to the city an opportunity to enjoy contemporary American cuisine in their elegant, welcoming, and beautiful setting on Central Park West. Whether you choose to dine al fresco in the courtyard under a canopy of lights, relax at one of their bars or dine indoors where floor to ceiling glass gives you a gorgeous view, you will have the right seating for your party.
Tavern on the Green's accommodates guests for drinks, meals, celebratory events, and business gatherings. Executive Chef Bill Peet and his team have created a menu with outstanding options. Currently, the summer menu is in place that features the light, bright tastes of the season.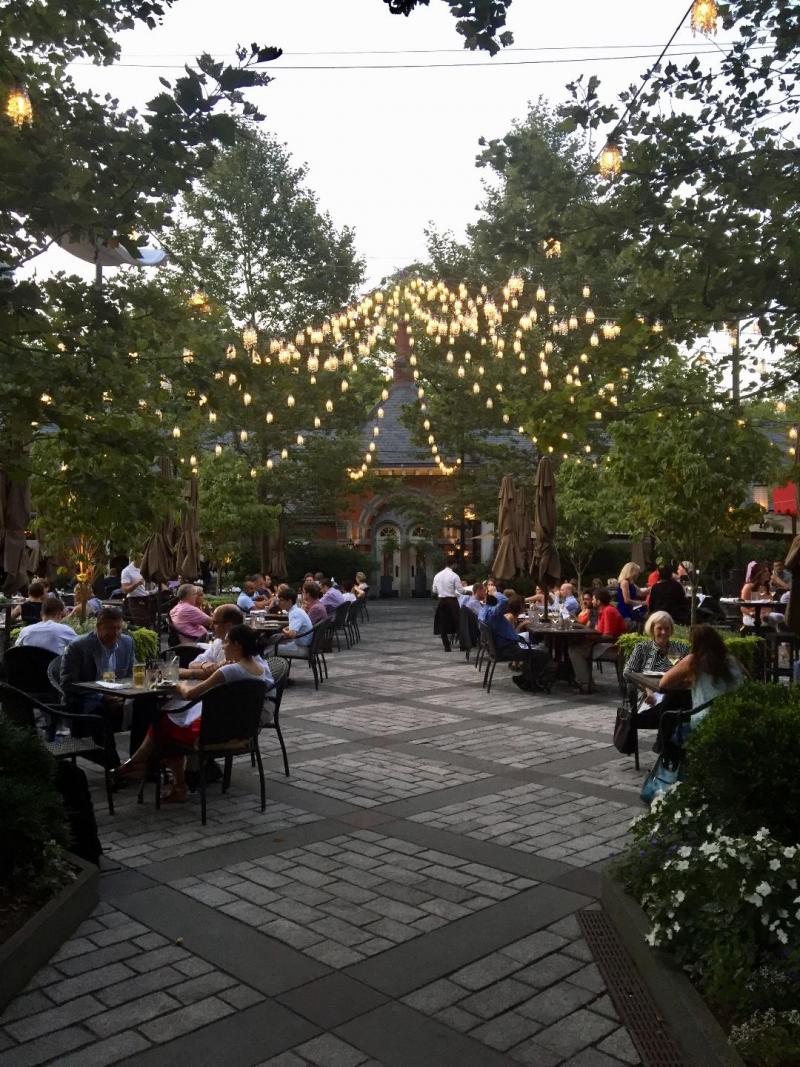 We had dinner on a Tuesday evening. The restaurant was bustling with parties of all sizes enjoying a lovely summer night. Start your meal with appetizers. Their Wild Mushroom Pastry has a savory blend of delectable mushrooms in a creamy garlic and herb sauce wrapped in a light and flaky pastry. The Chopped Vegetable Salad is like no other. It's a mix of the freshest veggies that includes haricots verts, radish, jicama, tomato, roasted butternut squash, asparagus, lemon zest, fingerling potato, avocado, grilled Bermuda onion, shaved carrot, and roasted corn, in a tangy caper dressing. Other tempting starters include raw bar selections, Soup of the Day, Roasted Garlic Shrimp, and Smoked Salmon Salad.
The Main Courses couldn't be better with items for all tastes and styles. With so many tempting choices, it's hard to make a decision. We savored two of the house specialties. A perfectly seasoned dish, Organic Scottish Salmon is served over warm lentils and roasted vegetables with chive beurre blanc. The tender Chardonnay Braised Short Rib of Beef is slow roasted with vegetables and served with whipped potatoes. Other entrees include their Vegetarian Entrée of the Day with a daily grain and vegetables, Grilled Lobster Risotto, Organic Roasted Chicken, Grilled Whole Fish and Caramelized Rack of Lamb. You can also add sides such as Creamed Spinach, Sauteed Wild Mushrooms, Black Truffle Mac & Cheese and others.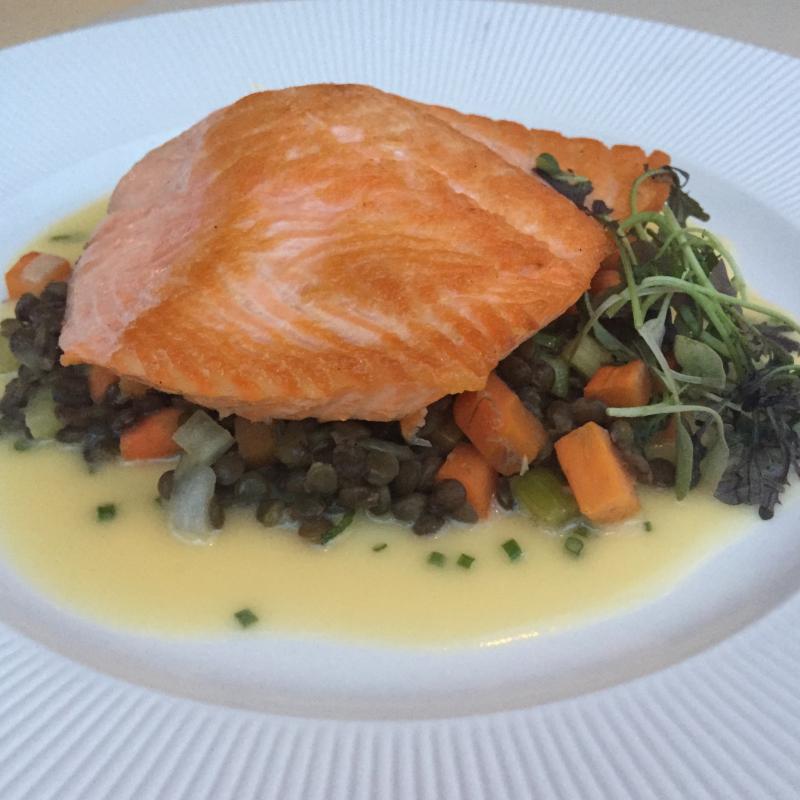 Explore the beverage program. You won't be able to resist an artisanal cocktail that pays homage to each of NYC's five boroughs. Their Manhattan is a smooth blend of Breuckelen 77 Rye Whiskey, Carpano Antica Vermouth, and Angostura Bitters. The Queens is a cheerful mix of Bootlegger Vodka, Velvet Falernum, hibiscus Syrup, pomegranate molasses, and lemon juice. For those that prefer there are also "Mocktails." And of course, fine wines by the glass or bottle, beers, top spirits, and aperitifs will round out your meal.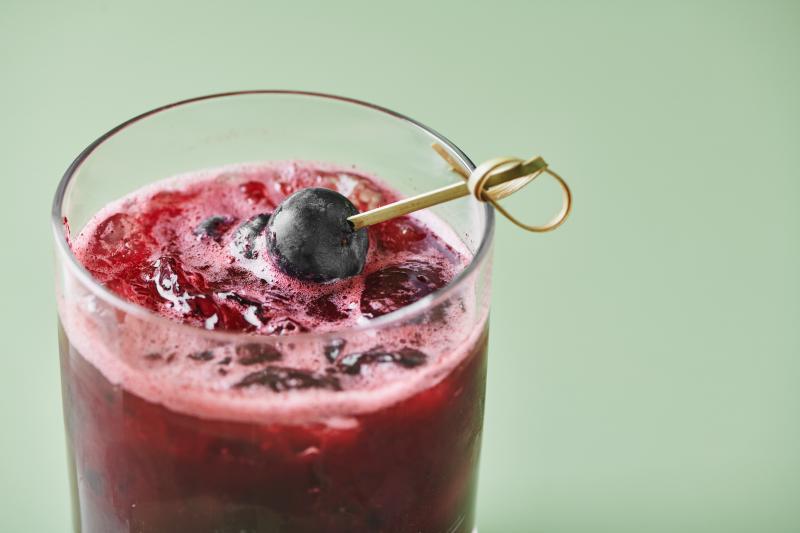 Don't miss dessert. There's items with just the right amount of sweetness like Carrot Cake, Peanut Butter Chocolate Lava Cake, New York Cheesecake, A Funfetti "Slice of Birthday Cake" and more.
If you're stopping by for drinks, Tavern on the Green has a bar menu with small plates to pair with beverages that include Buffalo Chicken Flatbread, Baked Beef Meatball Sliders, Giant Soft Pretzel, and their Deviled Eggs. And be in the know about "Tavern to Go" with light choices for breakfast and lunch. Check out their Live Jazz program in the Courtyard on select days.
Tavern on the Green is participating in New York City Restaurant Week for four weeks from 7/22 to 8/16. Diners can enjoy a 2-course luncheon for $26 or a 3-course dinner for $42. It's an ideal time to have a great meal.
Here's some fascinating history for our readers. Originally designed by Calvert Vaux, Tavern on the Green was built as a sheep fold in the 1880's to house the 700 Southdown sheep that grazed in Central Park's Sheep Meadow. Robert Moses renovated it into restaurant in 1934. Through the next few decades, the Tavern had changes in management, but the iconic view of the park, addition of a dance floor, outdoor seating, and lavish menu, kept prominent actors, musicians, and public figures coming back to the restaurant. After a hiatus starting in 2009, the city searched for a new operator to reopen the restaurant in 2013 and selected the current owners and restaurateurs Jim Caiola and David Salama, previously of Philadelphia, who have brought a fresh and welcoming approach to Tavern. Caiola and Salama renovated the restaurant with inviting décor and wood paneling reminiscent of the original sheep fold, and, with a seasonal menu more reflective of Greater New York and reopened it on the Green in April 2014.
Read our recent "Chef Spotlight" for Tavern on the Green's Executive Chef, Bill Peet. /bwwfood-wine/article/Chef-Spotlight-Executive-Chef-Bill-Peet-of-TAVERN-ON-THE-GREEN-20190614
Guests have memorable, delightful visits to Tavern on the Green and always look forward to their next experience. You can bring the family. There's even a children's menu. Tavern on the Green is open for lunch, dinner and weekend brunches. It is located at Central Park and West 67th Street, New York, NY 10023. Reservations are suggested. Visit https://www.tavernonthegreen.com/ or call 212.877.8684.
Photo Credit: Courtesy of Tavern on the Green and select photos by Marina Kennedy