Photo Flash: First Look at KasheDance's Toronto Premiere of FACING HOME: LOVE & REDEMPTION
KasheDance presents the Toronto premiere of FACING Home: Love & Redemption, choreographed by Christopher Walker & Kevin Ormsby, this weekend, November 26 to November 29, 2015 at Aki Studio Theatre at Daniels Spectrum, 585 Dundas St East, Toronto, ON, M5A 2B7. BroadwayWorld has a first look at the dancers in action below!
When did you first fall in love? Christopher Walker, a Jamaican choreographer working out of the U.S.A, and Kevin A. Ormsby, Artistic Director of Toronto's KasheDance, join forces for FACING Home: Love & Redemption, a powerful contemporary dance production that investigates the global impact of Bob Marley's music - its expression of humanity's struggle and its inspiration toward love, redemption and hope - and contrasts it to the deep-rooted homophobia in Jamaican/West Indian Culture.
The two choreographers aim to engage communities in conversation about homophobia using movement, music and poetry to access ideas of liberation and highlight the blurred lines between love, survival and choice.
FACING Home: Love & Redemption draws from the many influences of reggae music and Jamaican culture and is set to covers of Bob Marley's songs by Matisyahou of New York City, Luciano of Jamaica and Jonathon Butler of South Africa, among others.
With choreography by Christopher Walker and Kevin Ormsby, FACING Home: Love & Redemption features performers Cheryl Chan, Pierre Clark, Vanessa Sears Duru, Amansu Eason, Natayu Mildenburger, Mikhail Morris, Kevin A. Ormsby, Gabriella Parson, Shakeil Rollock, Tereka Tyler-Davis, Yui Ugai, Elina Valtonen. Costume design is by Dexter Pottinger. Lighting design is by Sharon DiGenova.
Performances run November 26 to November 29, 2015, Thurs-Sat at 8pm, Sat & Sun at 2pm, at Aki Studio Theatre at Daniels Spectrum, 585 Dundas St East, Toronto, ON, M5A 2B7. Tickets: $28 ($18/children, seniors and students). Special Friday Night Gala tickets: $35. For tickets, visit www.kashedance.com/facinghome, call the box office at 416-531-1402, or send e-money transfer to info@kashedance.com
Photo Credit: Tehan Ketema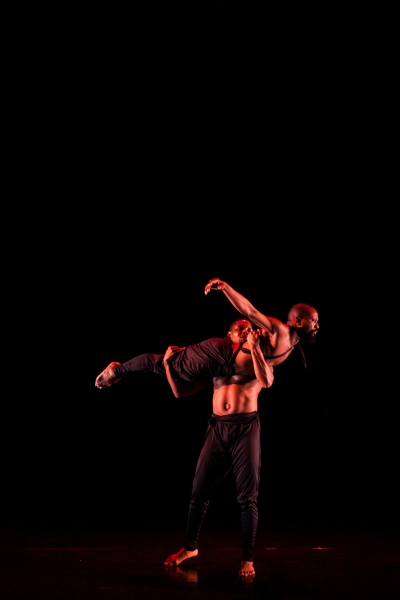 Kevin Ormsby (lifted) and Pierre Clark in 'Cooya! Mans an Mans' - choreography Chris Walker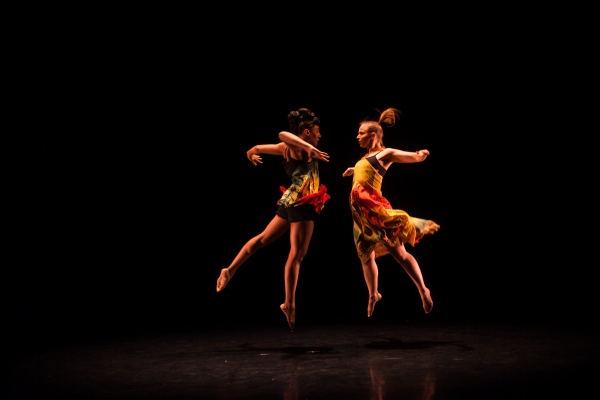 Tareka Tyler Davis (left in black) and Elina Valtonen (right in yellow) in 'No Woman No Cry' - choreography Kevin Ormsby and Chris Walker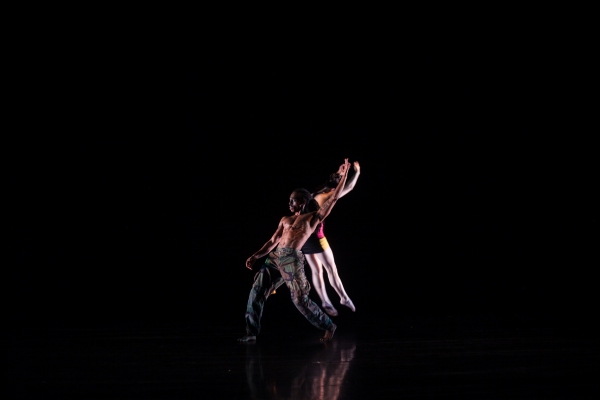 Amansu Eason (standing) and Cheryl Chan (jumping) in 'Wagonists' - choreography Chris Walker, Kevin Ormsby & Mikhail Morris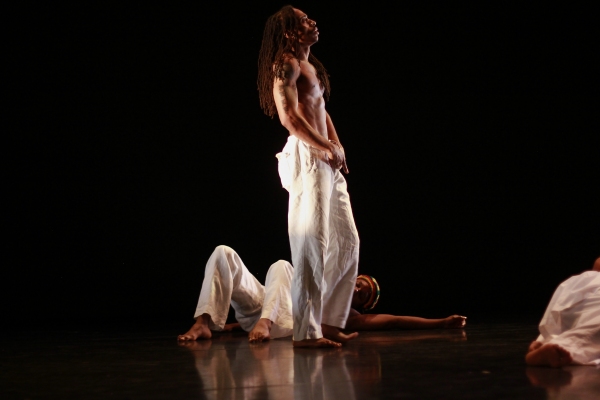 Amansu Eason (standing) and Pierre Clarke (on floor) in 'Chant Sunrise' - choreography Kevin Ormsby and Chris Walker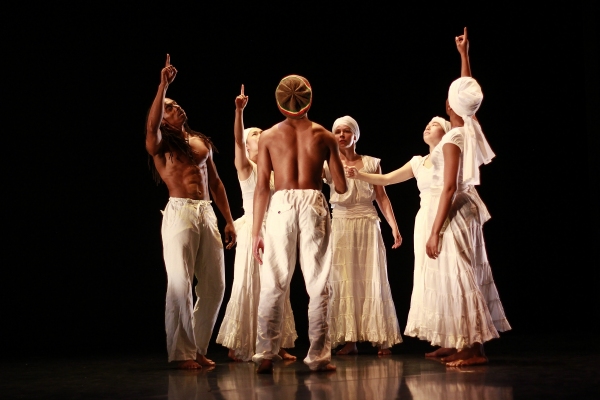 'Chant Sunrise' - choreography Kevin Ormsby and Chris Walker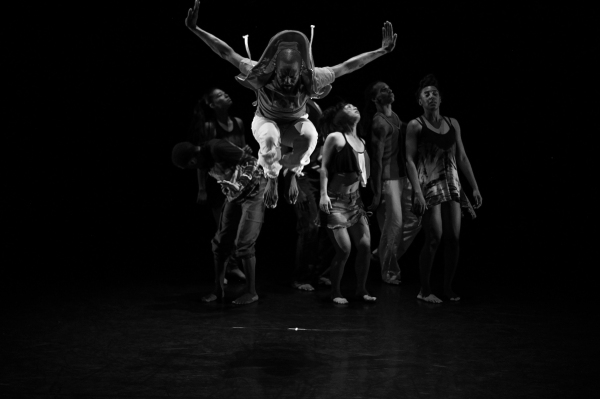 'Battle for Space - In Between' - choreography Chris Walker and Kevin Ormsby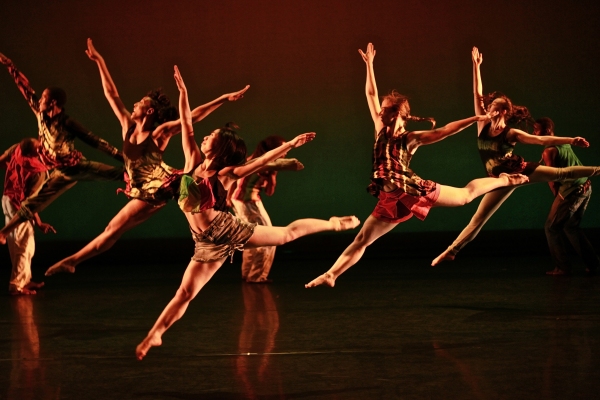 'Battle for Space - One' - choreography Kevin Ormsby and Chris Walker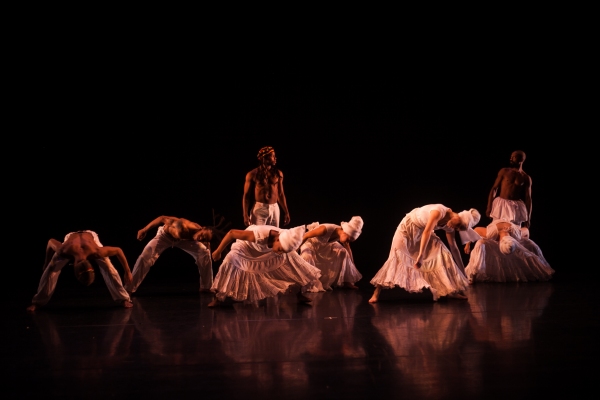 'Chant Sunrise� - choreography Kevin Ormsby and Chris Walker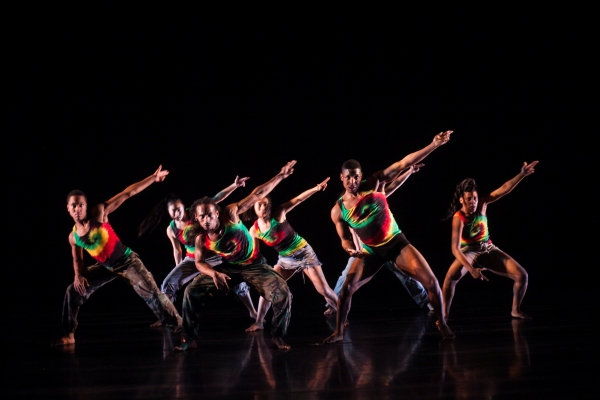 'Wagonists' - choreography Chris Walker, Kevin Ormsby and Mikhail Morris