Photo Flash: 2015 'Heart & Soul' Gala Supports Career Transition For Dancers
Six years ago arts patron and longtime Board Member and supporter of Career Transition For Dancers (CTFD), Anka Palitz decided to introduce her Palm Beach friends to the work of CTFD in enabling dancers to define their post-dance career possibilities and develop the skills necessary to excel in a variety of disciplines and launched the annual Heart & Soul Gala. Since then, the event has become one of the must-attend parties of the season and has become famed for its high voltage entertainment.
On January 29th, over 200 guests filled the Circle Ball Room at The Breaker's in Palm Beach for a thrilling evening of dinner, dance and music hosted by actor and singer Gianni Russo of "The Godfather" fame thanks to the efforts of a group of powerhouse chairs and committee members. International Chair was Hermè De Wyman. Gala Co-Chairs were Anka Palitz, Jennifer Myerberg and Ann Van Ness. Dinner chairs were George J. Palladino and Jerrold St. George. Vice Chairs were Michele Herbert, Marsha & Carl Hewitt and Carol Jaeger. Scroll down for photos!
The evening paid tribute to two leaders in the world of dance. Last year''s honoree Ellis J. Parker III presented this year''s first honoree Dorothy Lappin, President of The Dreyfoos School of the Arts Foundation, with a Heart & Soul Award. Jan Hanniford, The Dean of Dance at the Dreyfoos School was presented with her award by last year''s honoree Steven Caras. Gianni Russo, the evening''s host, performed with his musical trio. Award winning choreographer Margo Sappington created a world premiere with artists from the Dreyfoos School in honor of Dorothy and Jan and internationally acclaimed ballroom champions, Cheryl and Omar Almallah performed a slow fox trot.
A live auction was another highlight of the evening and featured such one-of-a kind experiences and luxury items as tickets for two to attend to CTFD 30th Anniversary Pearl Jubilee in NYC for dinner, performance and a bow on stage with the stars; a stay at the Baccarat Hotel in NYC; two elegant evening gowns by acclaimed designer Carmen Marc Valvo; Sonia B. 14 kt. yellow gold and diamond bracelet; two days at a historic Normandy chateau and naming of CTFD educational scholarships. The auction helped bring the evening''s event total raised to over $157,000.
Benefactors for the evening included: Dr. Omar & Mrs. Cheryl Almallah, Baccarat Hotels. Steve Brown & Jaime Stern, Classical South Florida 90.7, Alexander J. Dube, Michele Herbert, Marsha & Carl Hewitt, Peter Heydon, Carol Jaeger, Sandy & Greg Kriser, Jennifer Myerberg, Anka K. Palitz, George J. Palladino & Jerrold St. George, Nancy & Ellis J. Parker III, Dick Robinson, Legends 100.3FM, Saks Fifth Avenue, Margo Sappington, Carmen Marc Valvo, Ann Van Ness and WPBT 20.
6th Annual Heart & Soul Gala committee members were Irene Athans, Mauricio Busa & Barry Hayes, Steven Caras, General Carter W. Clarke, Mr. & Mrs. Douglas Cohen, Hermè De Wyman Miro, Craig Dix, Susan & John Domenico, Annette Friedland, Sandy & George Garfunkel, Cheryl & Jerre Gowdy, Vicki Halmos, Nancy Hart, Ann, Marie & Stephen Haymes, Michele Herbert, Marsha & Carl Hewitt, Peter Heydon, Jasmine Horowitz, Lisa Huertas, Carol Jaeger, Maya Johnson, Vicki & Chris Kellogg, Jill Leinbach, Janet Levy, Ellen Liman, Carla & George Mann, Alexis & Terry Mersentes, Harriet & Paul Moscowitz, Jennifer Myerberg, Anka K. Palitz, George J. Palladino & Jerrold St. George, Debbie & Louis Porecco, Donald Scott, Carol Ann & John Stieglemeier, Karin & John Strasswimmer, Ann Van Ness and Lori Welteroth.
"I started this annual event to bring awareness of the brevity of a professional dancer''s career; the average age of retirement is 34. With offices in New York, Los Angeles and Chicago, Career Transition For Dancers is the safety net for all dancers. To date, more than $11 million has been awarded for vital one-on-one career counseling plus scholarships and grants for higher education, entrepreneurial endeavors and certification programs. In Florida alone, we''ve aided 116 dancers," stated Ms. Palitz.
Fresh from her successful Palm Beach Gala, Ms. Palitz who as a Vice Chair of CTFD''s Board has hosted many receptions, lunches and chaired their world renowned annual Jubilees at City Center for years is already hard at work on their next big event: ROLEX Presents Career Transition For Dancers 30TH ANNIVERSARY PEARL JUBILEE: A STAR-STUDDED RETROSPECTIVE on Monday, September 28, 2015 at 7:00 pm at New York City Center followed by "Super With The Stars" dinner at The Grand Ballroom at The Hilton New York. The New York Times has called the annual event "extraordinarily spectacular". The 30th Anniversary Chairs are Anka K. Palitz, Michele Herbert and Michele Riggi. Janice Becker is the Dinner Chair; Ann Van Ness, Auction Chair and Craig Dix, Journal Chair. The 30th Anniversary Jubilee Sponsors: Dance Magazine and Pointe.
THE 30TH ANNIVERSARY PEARL JUBILEE is a Gala Celebration of Career Transition For Dancers' 30 YEARS CHANGING LIVES: A star-studded, variety retrospective featuring some of the best in performance with the Jubilee Orchestra. This one-night-only entertainment event of the season will celebrate ROLEX's distinguished past Rolex Dance Award recipients, and honor the legacy of dance, dancers and the mission of the organization. The previous Rolex Dance Award receipts were: Debbie Allen, Ann-Margret, Angela Lansbury, Nigel Lythgoe, Liza Minnelli, Bebe Neuwirth, Ann Reinking, Chita Rivera, Twyla Tharp, and Tommy Tune. The host as well as the 2015 Rolex Dance Award honoree and the Career Transition For Dancers Award Honorees will be announced at a later date.
Career Transition For Dancers, founded in 1985, enables dancers to define their career possibilities and develop skills necessary to excel in post-performance professions. With of­fices in New York City, Los Angeles, Chicago, and a mobile National Outreach Project, Career Transition For Dancers has provided more than 6,400 dancers with over 62,000 hours-equivalent to approximately $8 million-of career counseling and program services, and has awarded millions of dollars in educational scholarships and entrepreneurial grants. The organization has helped thousands of dancers throughout the US take their first steps towards discovering reward­ing post-performance careers.
In 2013, CTFD was presented with a special Tony Award in recognition of its three decades of support for dancers to discover new and rewarding careers when performing is no longer an option
The Caroline & Theodore Newhouse Center for Dancers home to CTFD is located at 165 W 46 Street, Suite 701 (at Broadway - the Actors' Equity Building) NYC 10036. The phone number is 212 764-0172 and the fax is 212 764-0343. In Los Angeles - 5757 Wilshire Blvd., Suite 455, LA 90036; 323 549-6660 and fax 323 549-6810. In Chicago - at Hubbard Street Dance Center 1147 W Jackson Blvd, Chicago, IL 60607; 312 666-0234 and fax 312 455-8240. To learn more about the organization and interact with the various services it provides online, visit www.career­transition.org.
Photo Credit: Mike Jachles/AnnieWatt.com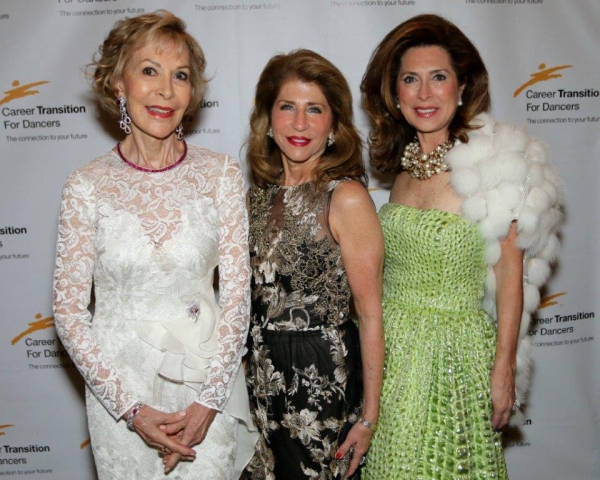 6th Annual Heart & Soul benefitting Career Transition for Dancers Gala Chairs Anka K. Palitz, Jennifer Myerberg, Ann Van Ness

Mauricio Busa, Barry Hayes

Dorothy Lappin, Carmen Marc Valvo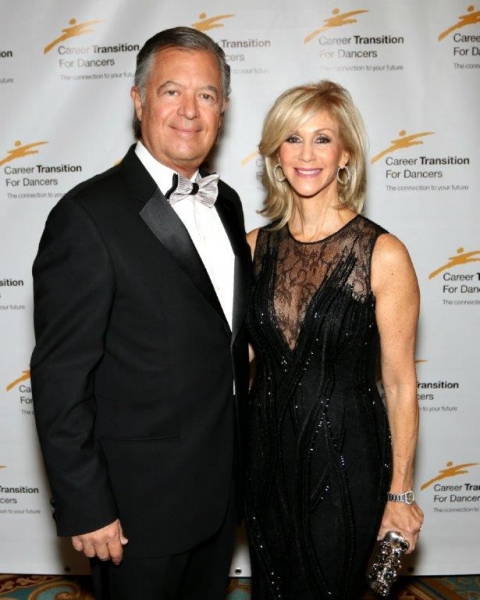 Gregory & Sandy Kriser,

Nancy & Jay Parker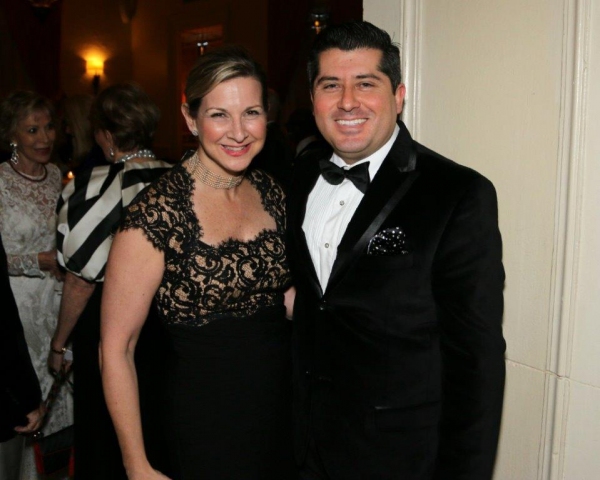 Sue Samour, Emmanuel Fragoso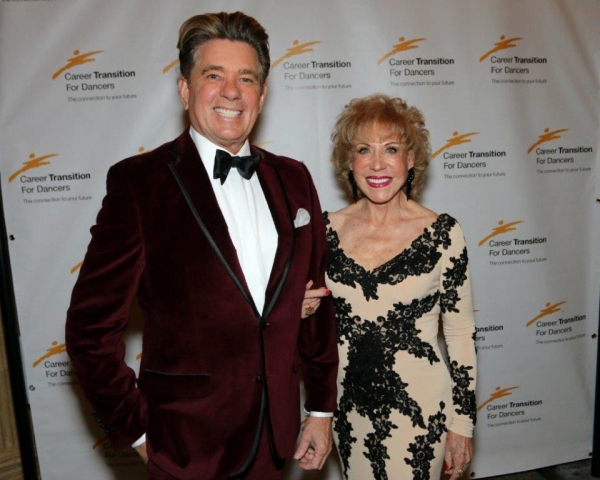 Douglas Jencks and Carol Jaeger

Jerrold St. George, Nancy Schifo, George Palladino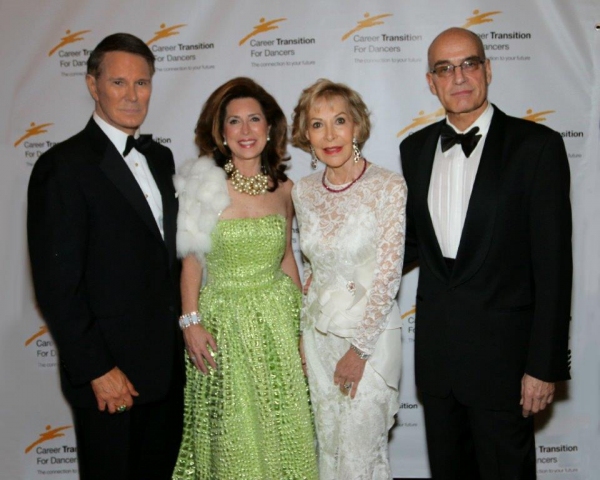 George Palladino, Ann Van Ness, Anka Palitz, Alexander Dube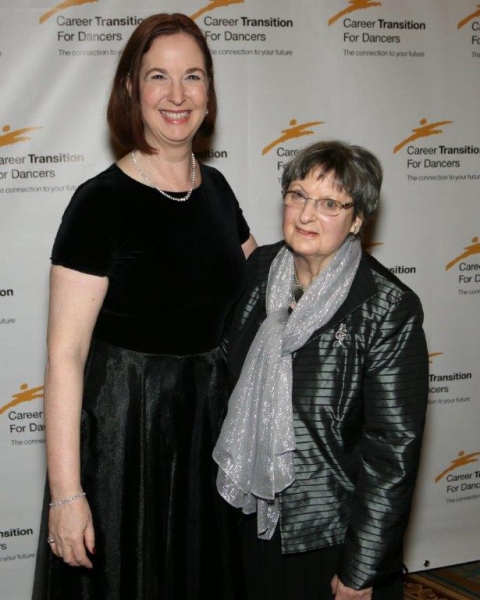 Lisa Huertas, Jill Leinbach

Carl Hewitt, Marsha Hewitt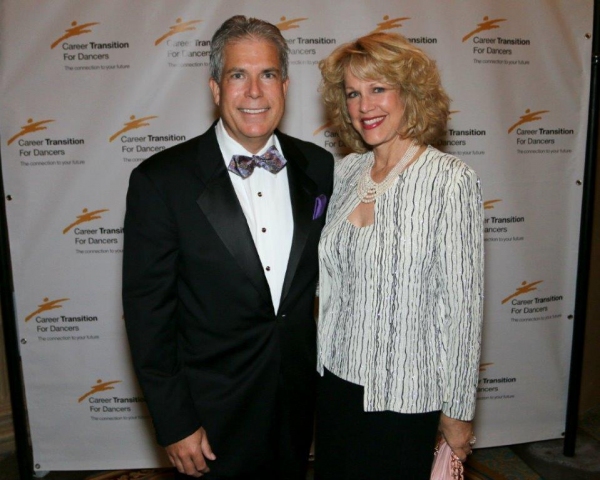 Michael & Robin Sexton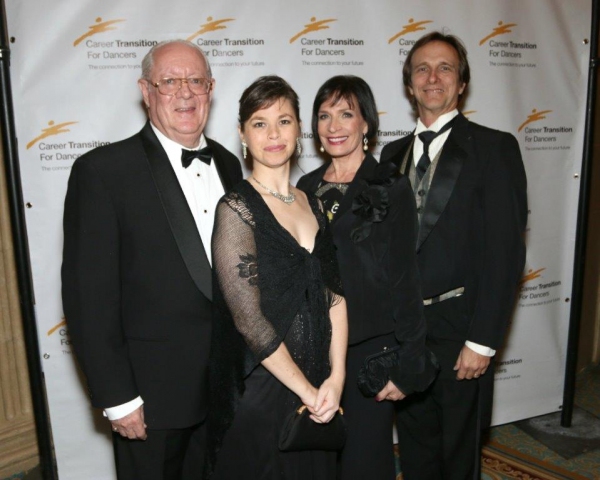 John Kimmins, Leah Elzner, Tonja Garamella, Tim Snyder

Anthony Kane, Rose Kane

Cheryl Almallah & Dr. Omar Almallah

Simon Benson Offit, Rosana Levin

George Mann, Carla Mann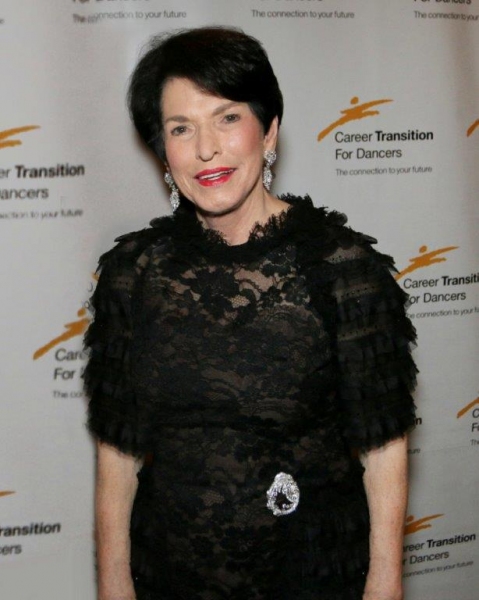 Annette Friedland

Janet Levy, Lauri Welteroth, Debbie Porreco

Michele Herbert, Michel Cox Witmer, Jasmine Horowitz

Michele Herbert, Gianni Russo, Anka Palitz, Carmen Marc Valvo

Honoree Jan hanniford, and George Palladino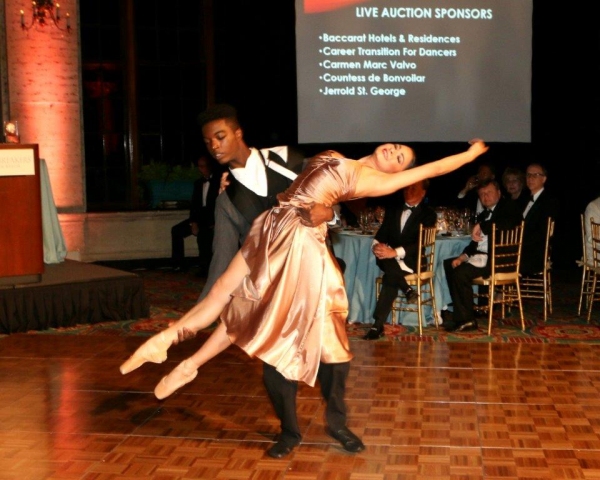 Dreyfoos School dancers perform the world premiere of a new work by Margo Sappington