Photo Coverage: Dance Rocks CTFD 22nd Anniversary Gala
Rolex presented "Dance Rocks: An Electrifying Evening Of Entertainment"- Career Transition For Dancers, 22nd Anniversary Jubilee on Monday, October 29 at 7:00 pm at New York City Center, 131 West 55 Street (between 7 and 6 Avenues).
The one night only event featured an entertaining, electrifying evening of dance set to music through the decades, from the 50's to hip-hop.  With the eclectic fusion of dance and live contemporary music, "Dance Rocks" attracted theatergoers as well as nostalgia seekers of all generations for an evening of pulsating entertainment.  The Gala was the entertainment-dance event of the new season.  The honorees for the Gala are Bebe Neuwirth, Anka K. Palitz and The Jerome Robbins Foundation.  Also on-hand was Allen Brill, President and CEO of Rolex Watch USA Inc.

The event included the performance and a post-performance 'Anniversary Supper with the Stars', live auction and dancing at The Metropolitan Ballroom at the Sheraton New York (811 Seventh Ave). Seven-hundred people attended the Anniversary Supper with the Stars at the Metropolitan Ballroom, New York Sheraton. A grand total of $1,150,000 was raised, including the live auction of 15 items which brought in $164,250. Visit
www.careertransition.org
for more information on Career Transition for Dancers.
Photos by Linda Lenzi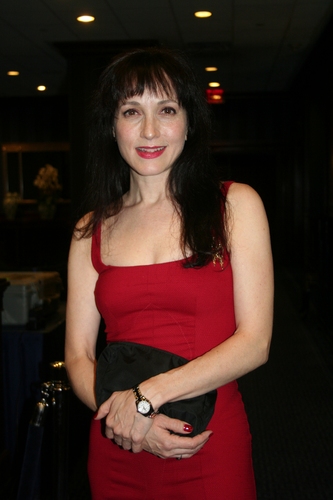 Honoree Bebe Neuwirth (2007 Rolex Dance Award Recipient)

Isabel Brown, George S. Irving and Maia Wilkins (Joffery Ballet)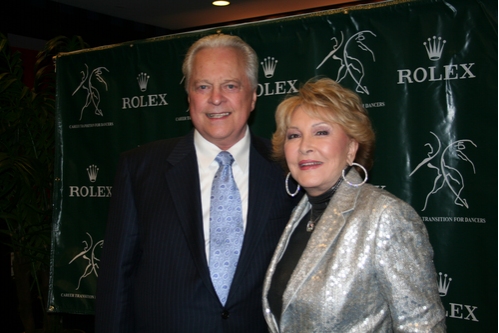 Turner Classic Movies Host Robert Osborne and Ginny Mancini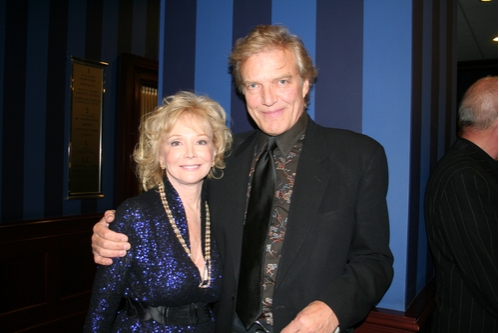 Roberta Silbert (CTFD West Coast Chair) and Peter Martins (New York City Ballet)


Author Barbara Taylor Bradford, Honoree Anka K. Palitz (CTFD 2007 Award for Outstanding Contributions to the World of Dance) and Janice Becker (CTFD Dinner Chair)

Donald Saddler and Marge Champion

Anka K. Palitz, Allen Brill (President & CEO, Rolex Watch U.S.A., Inc.) and Fay Fendi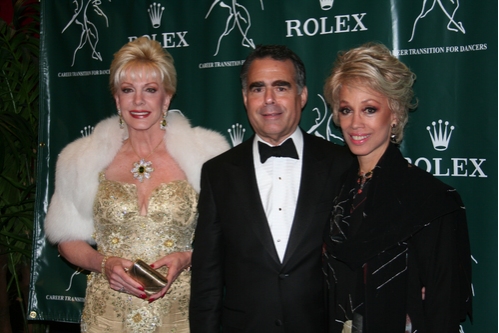 Patricia Kennedy (CTFD 22nd Anniversary Chair) Allen Brill and Mercedes Ellington (CTFD Board Member)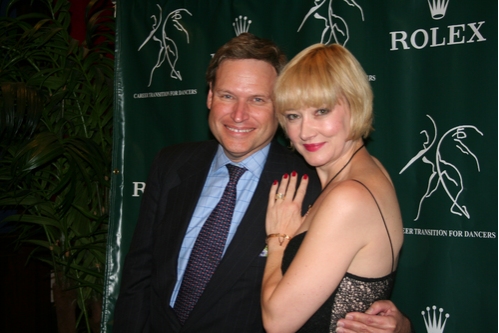 The Jerome Robbins Foundation Trustee Allen Greenberg (CTFD 2007 Award for Outstanding Contributions to the World of Dance) and Caitlin Carter (CTFD Board Member)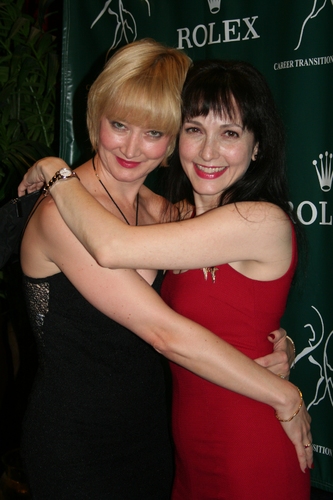 Caitlin Carter and Bebe Neuwirth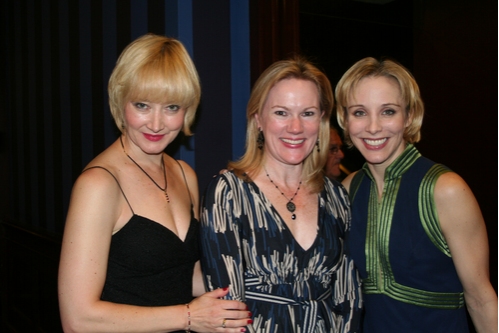 Caitlin Carter, Kathleen Marshall and Charlotte D'Amboise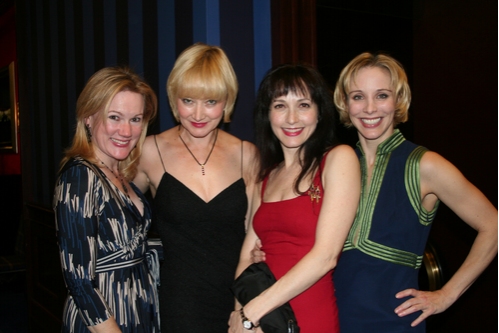 Kathleen Marshall, Caitlin Carter, Bebe Neuwirth and Charlotte D'Amboise


Parsons Dance Company Members; Tommy Scrivens, Abby Silva, Kevin Ferguson and Miguel Quinones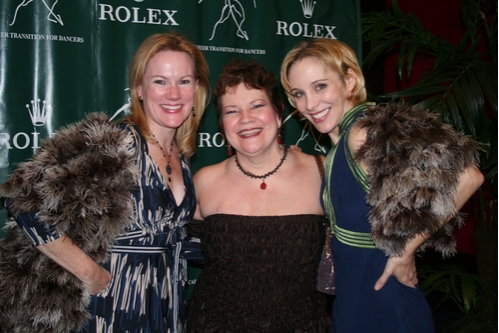 Kathleen Marshall, Cynthia Fischer (CTFD President) and Charlotte D'Amboise

Cynthia Fischer and Allen Brill

Christine Ebersole, Ben Vereen and Bebe Neuwirth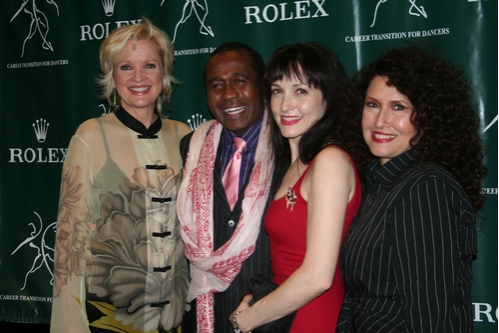 Christine Ebersole, Ben Vereen, Bebe Neuwirth and Melissa Manchester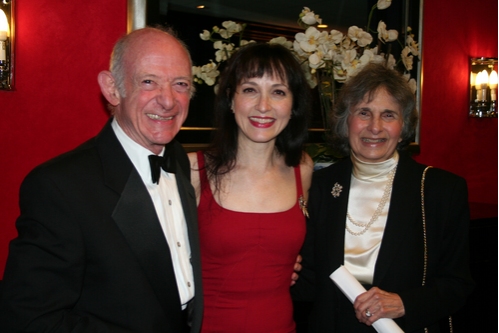 Bebe Neuwirth with her parents Lee Neuwirth and Sydney Neuwirth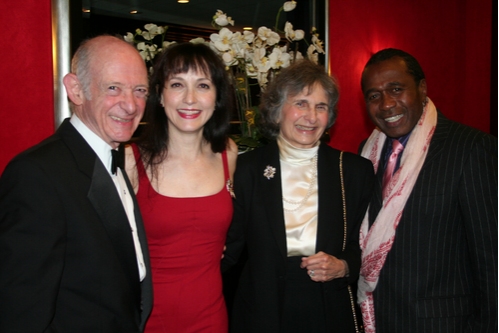 Lee Neuwirth, Bebe Neuwirth, Sydney Neuwirth and Ben Vereen

Christine Ebersole and Elizabeth Parkinson

Ben Vereen and Jason Samuels Smith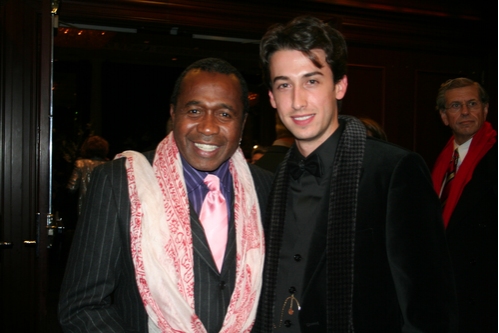 Ben Vereen and William Dale (CTFD Director of Developement)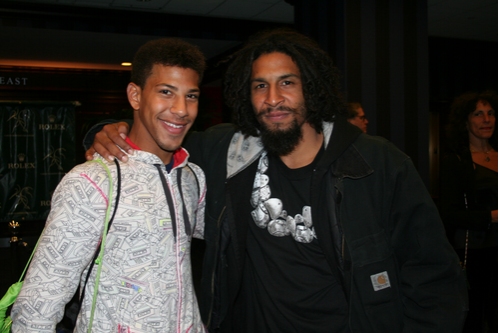 Dancer Anthony Bryant and Jason Samuels Smith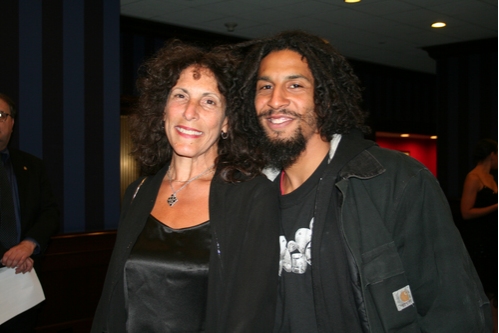 Sue Samuels and Jason Samuels Smith


Judine Somerville and Julian Thorn

Steve "Mr Wiggles" Clemente and Zoraya Clemente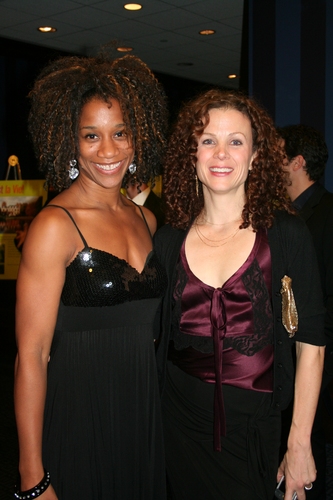 Judine Somerville and Elizabeth Parkinson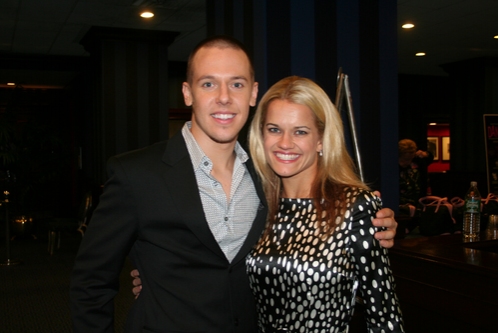 Benji Schwimmer and Heidi Groskretuz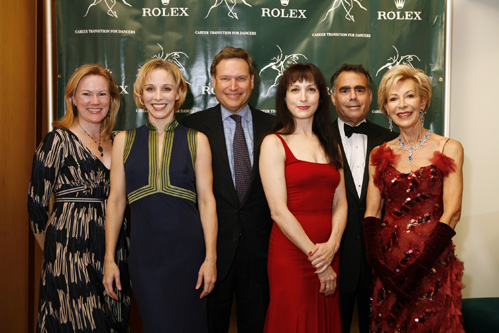 Kathleen Marshall, Charlotte D'Amboise, Allen Greenberg, Bebe Neuwirth and Anka K. Palitz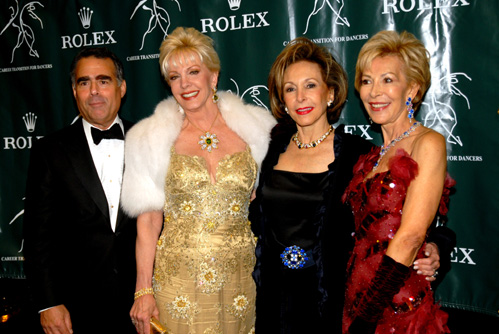 Allen Brill, Patricia Kennedy, Yolanda Santos Garza (CTFD Gala Chair) and Anka K. Palitz

Ann Van Ness (CTFD Dinner Chair)