Directors and Choreographers Will Take the Stage in TRY IT LIKE THIS Fundraiser
The event is on Monday October 17 at 6:30pm.
Stage Directors and Choreographers Foundation (SDCF), the not-for-profit foundation of Stage Directors and Choreographers Society (SDC), announces the initial lineup of artists for Try It Like This: Directors and Choreographers Take the Stage, an evening of performances on Monday, October 17 at 54 Below in New York City.
The one-night-only fundraiser will turn the spotlight on directors and choreographers. Try It Like This will feature some of the theatre's finest directors and choreographers performing together along with the stars they've helped to shine.
Scheduled performers include Tony, Olivier, Obie, Drama Desk, and Outer Critics Circle Award-winning directors and choreographers including Steve H Broadnax III, Rachel Chavkin, JoAnn M. Hunter, Anne Kauffman, Moisés Kaufman, Lorin Latarro, Jerry Mitchell, Leigh Silverman, Susan Stroman, Maria Torres, Sergio Trujillo, and Michael Wilson.
The evening's tribute is conceived by Jerry Mitchell and directed by Keenan Tyler Oliphant. A limited number of tickets remain for the October 17 event, which begins with cocktails at 6:30 prior to the 7:30pm performance. For more information about Try It Like This and to purchase seats, please visit Try It Like This Information & RSVP.
The Executive Producers of Try It Like This are Rachel Chavkin, Matt Ross, and Katie Spelman. The event is presented by SDC Foundation (Mark Brokaw, President + Dani Barlow, Foundation Director).
Proceeds from the event will benefit programs of Stage Directors and Choreographers Foundation whose mission is to support directors and choreographers throughout all phases of their careers. Highlights of the SDCF's programming includes professional development programs for emerging and early career directors, the Lloyd Richards New Futures Residency for mid-career BIPOC artists, The Barbara Whitman Award, the Gordon Davidson Award, an Emergency Assistance Fund, and public programming including panel conversations and podcasts featuring industry leaders.
The Host Committee for the event includes Christopher Ashley, Pun Bandhu, Camille A. Brown, Rachel Chavkin, Sheldon Epps, Robyn Goodman, Pam MacKinnon, Lonny Price, Matt Ross, Ruben Santiago-Hudson, Katie Spelman, Susan Stroman, Seema Sueko, Maria Torres, Beth Williams & Michael Wilson. The event will also feature Kate Leonard as the scriptwriter, Rick Hip-Flores as music director, Sarah Bierstock as producing associate and stage management by James Fitzsimmons. Foresight Events will provide event management for the evening.
More Hot Stories For You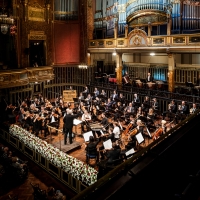 Budapest Symphony Orchestra, Machine De Cirque And More Come To The Hylton Performing Arts Center Winter 2023

December 2, 2022

The Hylton Performing Arts Center continues its 2022-2023 season this January and February 2023 with exciting performances as part of Hylton Presents, Hylton Family Series, and American Roots Series, plus performances by Hylton Center Arts Partners, Mason Arts at the Hylton Center, and a lineup of workshops as part of the Veterans and the Arts Initiative.
---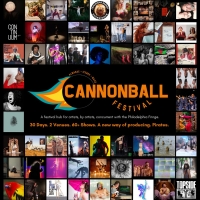 Slovo Theatre Group to Present MOTHERMOTHERLAND at The Cannonball Festival's Miniball This Month

December 2, 2022

The Cannonball Festival's Miniball is adding one more show to its risk-taking event opening December 8. Miniball is thrilled to welcome Solvo Theatre Group's Mothermotherland to Christ Church Neighborhood House for one-night and one performance.
---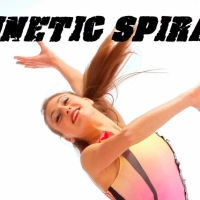 Nai-Ni Chen Announces Next Week's The Bridge Dance Classes Featuring Kinetic Spiral & More

December 2, 2022

Nai-Ni Chen Dance Company has announced The Bridge Virtual Dance Institute of boundary-breaking dance experiences Free One-Hour Company Classes on Zoom and In Person Open to All Dancers at an Intermediate to Advanced Level December 5 & 7, 2022.
---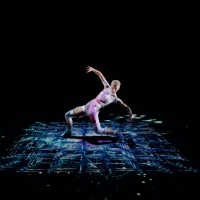 The Place Launches First Half of its Spring 2023 Season

December 2, 2022

London's leading centre for dance performance and creation The Place launches its spring 2023 season, with highlights including Sadiq Ali's critically acclaimed show The Chosen Haram, National Dance Company Wales' electric new double bill PULSE and an unmissable event celebrating the legacy of Sir Robert Cohan CBE.
---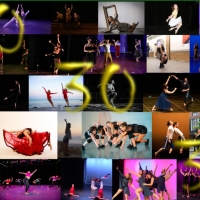 Dixon Place to Present Annual Dance Benefit 30-30-30 in December

December 1, 2022

Join Dixon Place for a very special finale saluting the dancemakers who grace our stage and screen. On Friday, December 30, 30 dance companies showcase 3 minutes of work each, saluting the close of the 36th Anniversary Season of NYC's pre-eminent artistic incubator.
---