BWW INTERVIEW: MARINDA DAVIS, A DANCE TEACHER, MULTIPLE FATAL ILLNESS FIGHTER, AND CHOREOGRAPHER at NBC Dancing With The Stars
Having been engaged in battling autoimmune diseases since childhood, Marinda Davis, now 34 years old, doesn't know how long the rest of her life will last, but proclaims, "My life has been perfect for my art."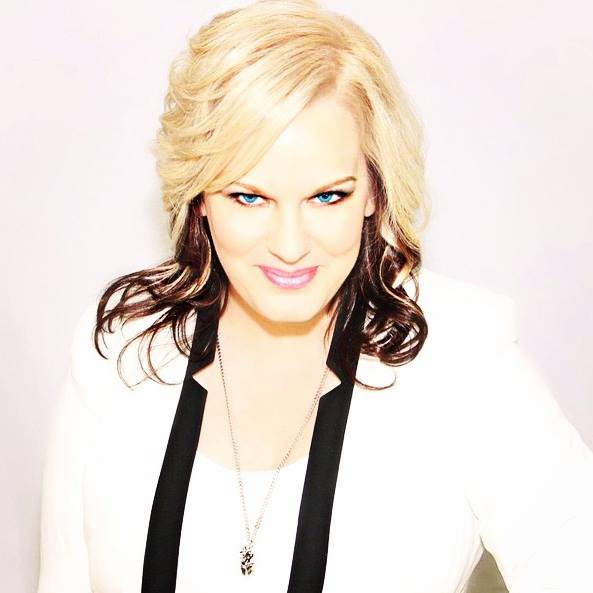 When I interviewed her at the end of September, she sounded very positive and pleasant. She was teaching in Maryland at that moment, and described her life as being "extremely busy but good." The fact is, anyone in show biz would understand that to make money by teaching at different locations around the nation and even internationally, there is not much life going on - the work is a life in itself.
"I do a lot of traveling, a lot of creating and choreography, and a lot of teaching from June through January," Marinda said in a happy mood.
Her life story was featured on the 2017 season finale of Dancing with The Stars, in November. Julianne Hough personally requested that Davis create an original work for the show, based on her own perspective of what she was going through.
In the dance piece that Julianne Hough, the celebrity dancer, performed in the Dancing with The Stars season finale, she walked out of a doctor's office with a folder filled with test results and diagnosis papers, her face desperate as if her heart was sinking into the ocean. "As I fall apart, If I had known the way I'd feel," the song Wouldn't Change Anything, by Alexander Jean played strongly. It was a perfect match to the emotion, although describing different circumstances. Julianne ran for a few steps, while holding her head as if she were about to explode. "Why?! Why does my life force me to go through these things?! Why can't the pain ever end?!" We could hear the unspoken words roaring from her chest.
Her body, being tossed through ups and downs, and later flowing with waves and swirled around, depicted Davis' life; "4, 5, 6, this is killing me," The music lyrics that Davis chose were rich with inner powerful pain. Julianne Hough ran to each dancer and tried to look at their faces and give them a hug, expressing how much Davis loves this world, "I wouldn't change anything but my broken heart," the song continued.
But no matter how much she loves this world, and loves life, the pains from different parts of her body continue to attack her until she faints and falls to the floor, flat, tired, and finally unconscious. In the end, with an arched back, Hough's body hangs in the air from her waist, as if being offered as a sacrifice.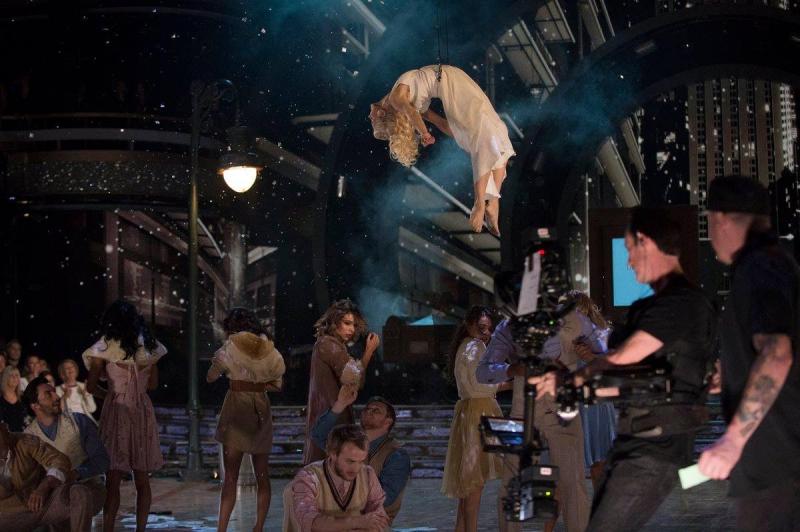 This two minutes of contemporary dance literally gave me goosebumps.
On the other hand, Marinda Davis' professional works are delightful, and full of life and enthusiasm. In one of her pieces, UNbreakable, performed by her own dance company, MarInspired, I see love, I see life, I see couple's interaction, I see pain, I see fight, and I see an attitude which screams, "My life will go on!" It is inevitable to talk about her illness since it is part of the nature of art and artists: art comes from life, and artists are meant to deliver life stories to inspire the world.
The below interview was in September 2018.
BWW: Do you feel pain daily, and does it affect your daily routine?
Marinda Davis: I have different symptoms every day. I am on so many medications which have their own side-effects. Every day is different for what I experience. Occasionally there is a day that I can't simply fight through. I have pain, headaches, nausea...I can't predict what I will go through on any given day.
BWW: There are so many dancers, all talented and diligent, but not everyone can be successful. You have been suffering from illness and pain since you were a child, but you have made your name known. Your work has been featured on Dancing with The Stars, World of Dance, twice you've received the Capezio A.C.E. Award, and your story was shown on My Last Days on the CW network. How did you do it?
Marinda Davis: I've been ill pretty much since birth. I've been in and out of the hospital for as long as I can remember, but I didn't know what diseases they were back then. I started dancing when I was two and a half. Dance was my escape from the illness. As difficult as it is as a career, dance saved my life. To me, dance was a creative out, it gave me the ability to block out the disease. But after the show was over, I would feel pain again.
I left home at eighteen and attended the Marymount Manhattan College in the Dance Department in New York. I was not interested in choreography in the beginning, but only in performing. I had a great performing career. As the illness got more aggressive, I started teaching and doing choreography slowly. Fortunately, teaching and choreography seemed very natural to me and I was able to do it well, though many dancers were unable to. Moreover, during the teaching and choreographing period, my body was shutting down on dancing. I was so lucky that my new career as teacher and choreographer was already taking off, when my body totally shut down for dancing.
BWW: Who made the greatest impact on you in dance? Did you ever have any difficulty developing your dance skills?
Marinda Davis: My mentor is Sheila Barker, a teacher at Broadway Dance Center. When I was fourteen, I traveled to New York to take classes. I always gravitated towards tough teachers, as they always inspired me and motivated me. She is an extremely tough teacher, she instantly focused on me when I walked into the room. We light each other on fire. She took me apart as a dancer, and kinda knocked me down with the intention to build me back up, and took the time from then to the age of 22 to refine my dancing. It was a difficult process. She questioned everything I was doing, but the way she built me back up was so selfless, although I didn't know it at the time. One day she told me to leave, get out, "I don't want you to come back to my class any more," she said. "I have nothing else to teach you. You need to fly," she concluded. I thought that she didn't want me, or got tired of me.
BWW: This process is so not American.
Marinda Davis: I was so sad for a year, but I just shifted my focus to somewhere else, to art. As much as I was hurt, deep down I also knew that everything she did had a reason and purpose. I needed to trust the reason. Her absence was enormous. I spent days in tears and confusion, but when I started mentoring my own students, I realized what she was doing. Five years later, my own company had its first show, she came up to me after the show, and told me: "That's why I told you to get out." Years later, we are still close. She is like a mom to me. I am a loyal person, I am thankful for what she has done. If it were not for her, I wouldn't have this career.
BWW: How do you deal with your own students?
Marinda Davis: I have so many of them around the world, and I'm lucky to see them grow up. I am tough in a lot of ways, but at the same time, I took the best parts from all of my different mentors. I am tough but also loving and supportive and open with them. More than anything, I want to make them feel safe. I try not to make them feel scared. I gain their trust and let them open up with me.
BWW: How do you get so many students?
Marinda Davis: I teach at Broadway Dance Center, and at conventions. I choreograph a lot. My students are loyal to me; some of them have their own kids now and send their kids to me!
BWW: How many dancers do you have in your dance company, MarInspired?
Marinda Davis: 18 to 19.
BWW: What kind of work does your company do? Tell me more about contemporary dance as show biz.
Marinda Davis: My company focuses on contemporary dance. Contemporary dance was not around when I was growing up, it was always ballet, modern and jazz. I always had the style but was not namable. When contemporary became a genre, I realized that my style fit into that name. But there are not a great number of opportunities for contemporary dance in New York It's hard to secure jobs. The reason I moved to LA was because LA has more opportunities to work in contemporary dance. There are several programs on TV, including Dancing with The Stars and World of Dance. My company leans toward more commercial and concert work. Economically, LA has more commercial contemporary dance, but at the same time, you want to satisfy your own artistic sense. It's a very difficult genre to succeed in, both artistically and economically.
BWW: What was your weakest moment, looking back at your life?
Marinda Davis: I'm trying to think of which one! [laugh] I think it was three years ago, when I got very, very sick with lupus. I was not sure whether or not I would survive to do my career ever again. Physically, I lost what I looked like, I lost my hair, I was unable to move, and I gained a lot of weight. I was not recognizable. I didn't think that my identity relied on what I looked like or my career, but it actually did. Losing that, was earth-shattering for me. What do you do when you don't have your career to lean on? That moment I realized that I need to like what's inside myself. All you have is what you are. I couldn't work for a year. That was truly my lowest moment. Dance was what I fight for, but I couldn't dance any more. I had no control over my appearance, or my life.
BWW: Did you always have life threatening concerns?
Marinda Davis: When I didn't know what I had, when I was growing up, definitely. I was born in Florida, and was adopted, so there is some information missing. As a child, I always passed out; in my early twenties, my heart stopped several times; but after I moved to LA, when I was 28 years old, and some specialists in LA finally figured out what was going on with me, they diagnosed it as one autoimmune disease. But the number grew to seven when I was 31, which was three years ago.
One of them is pretty frightening, vascular Ehlers-Danlos syndrome. It has a projected lifespan to the age of 40. I hear a clock ticking constantly, but it's forced me to see life from a different perspective. Everything feels like it might be the last time, so I see the beautiful moments and I try to freeze them.
I focus on what I have control over. If you can't go over the mountain, then find a different way. Go around it. My story has every right to end badly, but I can rewrite the ending.
BWW: On one hand, you don't want people to know you are sick, on the other hand, you are suffering from all these autoimmune disease. How do you balance this dilemma?
Marinda Davis: That's definitely one of my daily struggles. I want people to understand what I am going through, but I hate the feeling of pity. It's a constant struggle for me of how much to relay to people and how much not to relay to people. People find a lot of inspiration in my story. Whenever my story is shared on TV or at a convention, the people's reaction is phenomenal, but that doesn't mean that I always want to talk about it. But sometimes I am not feeling well and I need to tell people. My biggest fear is that people will think I am too sick to do my job. Sometimes when I explain my situation, the atmosphere in the room instantly changes. Well, at the end of the day, people need to know that I can't work 14 straight hours without a break every day. Some adjustments need to be made. It's a challenge that must be navigated every day.
BWW: Have you ever been in love? Do you have a family?
Marinda Davis: I have been in love, but I don't have anyone right now and I haven't for a while. My illness and travel schedule don't allow me to have that. It's funny you mention that, because just last night I spent a moment devoting thought to it. I am teaching some student's kids now! I told myself to slow down, and try to make some room for my own personal life. Currently I travel three weeks a month, and the fourth week goes to chemotherapy. There is work life and there is sick life - no room for personal life. But that needs to change.
BWW: Where do you go?
Marinda Davis: It's different every month, I spend a lot of time in NY, I travel around the States, but I also go to Canada, Costa Rica, etc., and I am going to Australia in February.
BWW: So you live in a life like the movie Up in The Air?
Marinda Davis: Yes! Very much! [Laugh]
BWW: Is there anything you want to do in your life and career before you die?
Marinda Davis: Career-wise, I would like to choreograph a Broadway show - that's something that I've always wanted to do. In personal life, I definitely want to fall in love again and travel more, for pleasure to see the world, not just for work.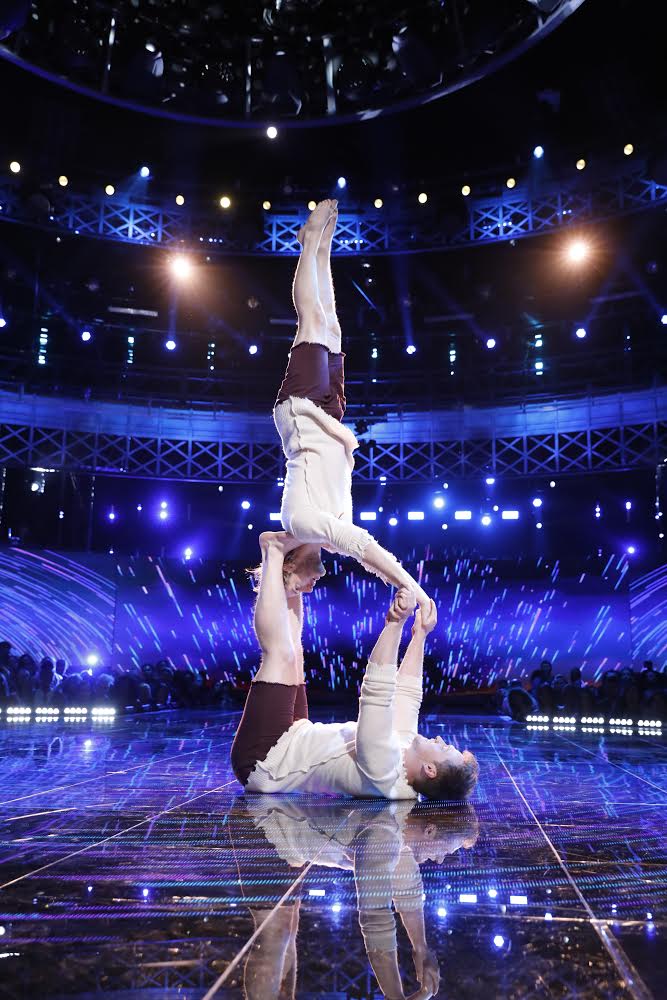 photos provided by Marinda Davis
The last picture was her work in World of Dance.
Related Articles View More Dance

Stories