Oratorio Society Of New York Marks Centenary Of Polish Independence & Armistice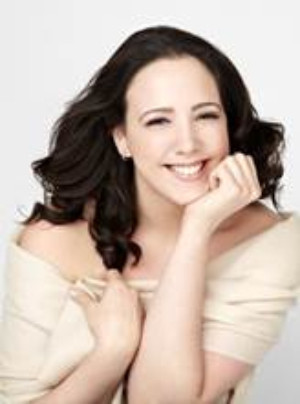 On November 11, 2018, at 22 concerts around the world, 100 works by Polish composers will be performed to mark the 100th anniversary of Polish independence. "100 for 100: Musical Decades of Freedom," presented in partnership with the Polish Cultural Institute New York, and PWM Edition, features the season-opening concert of the Oratorio Society of New York, at Carnegie Hall that Sunday at 2:00 pm. Kent Tritle leads a program highlighted by two 20th-century Polish masterworks: Szymanowski's Stabat Mater and Górecki's Euntes Ibant et Flebant - both in their first performances by the Oratorio Society. The date also marks the centenary of the Armistice of WWI, and this will be commemorated by what Tritle calls "the quintessential piece to celebrate the Armistice," Vaughan Williams's Dona Nobis Pacem.
The soloists in the Szymanowski Stabat Mater are Susanna Phillips, soprano, a frequent Oratorio Society guest artist who most recently was featured with the chorus in its 2017 performance of Britten's War Requiem at the Cathedral of St. John the Divine; Ewa Plonka mezzo-soprano, in her first appearance with OSNY; and Jesse Blumberg, baritone, who first appeared with the Oratorio Society in its 2013 performance of Britten's War Requiem.
Szymanowski wrote his Stabat Mater, with its focus on a grieving mother, in 1925-26, partly as consolation to his sister who had just lost her daughter. The work infuses the traditional liturgical text (which is sung in Polish) with Polish folk rhythms and melodies. Kent Tritle describes it as "a deep and dark setting of the text that I thought was especially significant for a performance honoring these two centennials."
Composed in 1972 for a cappella chorus, Górecki's Euntes Ibant et Flebant ("They who go forth and weep") is sung in Latin and draws its text from Psalms 126 and 95. Vaughan Williams's cantata Dona Nobis Pacem was written in 1936, looking back at recent wars amidst the growing fears of a new one. It merges the Latin hymn with other texts, including poetry Walt Whitman wrote during the Civil War.
OSNY Season Continues
The Oratorio Society's four-concert Carnegie Hall season - expanded this year from three - continues on December 17, when it will continue one of New York City's longest-lasting musical traditions with its 145th annual performance of Handel's Messiah (featuring soloists soprano Leslie Fagan, countertenor Daniel Moody, tenor Isaiah Bell, and bass Joseph Beutel). On February 25, the chorus will divide its forces to perform works for women's chorus by Berlioz and Debussy, and Sibelius' epic suite, Kullervo, for soloists and men's chorus (soloists soprano Johanna Rusanen, in her New York debut, and baritone Takaoki Onishi). The season ends on May 9 with Verdi's massive and mighty Requiem (soloists soprano Elizabeth de Trejo, mezzo-soprano Raehann Bryce-Davis, tenor Joshua Blue, and bass Adam Lau).
And on April 6, the Oratorio Society will hold the finals of its annual Lyndon Woodside Oratorio-Solo Competition, which remains the only major competition to focus exclusively on oratorio singing, in Weill Recital Hall at Carnegie Hall.
Since its founding in 1873, the Oratorio Society of New York has become the city's standard for grand choral performance. It has given world, U.S., and New York premieres of works as diverse as Brahms's A German Requiem (1877), Berlioz' Roméo et Juliette (1882), a full-concert production of Wagner's Parsifal at the Metropolitan Opera House (1886), Britten's The World of the Spirit (1998), Filas's Requiem (2015), Moravec's Blizzard Voices (2013) and Sanctuary Road (2018), and Rajbaran's We Are One (2018). On its 100th anniversary the Oratorio Society received the Handel Medallion, New York City's highest cultural award, in recognition of these and many other contributions the Society has made to the cultural life of the city. www.oratoriosocietyofny.org
The Oratorio Society's Music Director since the 2005-06 season, Kent Tritle is also Music Director of the professional chorus Musica Sacra, and Director of Cathedral Music and Organist at the Cathedral of St. John the Divine, where he directs the concert series Great Music in a Great Space. Mr. Tritle is Director of Choral Activities at the Manhattan School of Music and a member of the graduate faculty of The Juilliard School. An acclaimed organ virtuoso, he is the organist of the New York Philharmonic and the American Symphony Orchestra. www.kenttritle.com
Susanna Phillips, soprano, has joined the Oratorio Society in the past five seasons for works of Brahms, Britten, Filas, Haydn, and Moravec. The Birmingham, Alabama, native, recipient of the Metropolitan Opera's 2010 Beverly Sills Artist Award, marks her 11th consecutive season at the Met, where she sings her acclaimed Musetta in Puccini's La bohème. She will also make her role debut as Micaela in Carmen with the company, and sing the role of Elvira in Don Giovanni. https://imgartists.com/roster/susanna-phillips/
Ewa Plonka, mezzo-soprano, this season makes her debut with Finland's Oulu Symphony Orchestra singing Richard Wagner's Wesendonck Lieder led by conductor Jessica Cottis and with Opéra Orchestre de Montpellier France as the soloist in Mahler's Symphony No. 3. Ms. Plonka's 2017-18 season included a return to Oper Frankfurt for her role debut as Azucena in Verdi's Il Trovatore, in a new co-production with the Royal Opera House Covent Garden. In New York, she appeared as Adelia in The Armida Project with New Opera NYC. Ewa Plonka is a recent graduate of the Juilliard School, where she obtained an Artist Diploma in Vocal Performance. She also holds degrees in piano performance from The Academy of Music in Pozna?, Poland, and Oklahoma City University, and a doctorate from the University of Utah in piano performance with secondary majors in vocal performance. As a concert pianist, Ms. Plonka has received awards in international competitions and has performed internationally. www.ewa-plonka.com
Jesse Blumberg, baritone, had a 2017-18 season that included the role of William Burke in the world premiere of The Nefarious, Immoral but Highly Profitable Enterprise of Mr. Burke & Mr. Hare at Boston Lyric Opera, Raymondo in Handel's Almira with Boston Early Music Festival, and Handel's Messiah with St. Thomas Choir of Men and Boys. Other recent highlights have included the world premiere of The Grapes of Wrath at Minnesota Opera and Bernstein's MASS at London's Royal Festival Hall. Mr. Blumberg is also the founder and artistic director of Five Boroughs Music Festival, which brings chamber music of many genres to every corner of New York City. www.jesseblumberg.com