Lifelong Athlete Ross Hoffman Pens Rapid Recovery Book for the Injured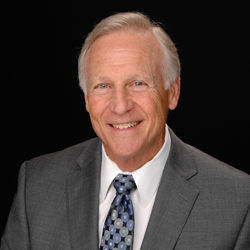 Ross Hoffman
, president and CEO of
Hoffman & Associates
, recently released his book "Back and Better, 37 Rapid Recovery Exercises I Use When Injured or Bedridden." The book will be available on Amazon October 15-19. For that week only, the ebook may be purchased for free.
The print book will also be available on that date for purchase on Amazon and other online booksellers. It will be printed spiral bound to make it easier to reference during use. During the Amazon launch week, Mr. Hoffman will also hold a book signing in Ventura, with exact date and time in an upcoming announcement.
"I recently suffered two accidents with resulting injuries, which required surgery in 2016 for a double meniscus tear and in 2017 for a broken shoulder socket," said Hoffman. "After the 2017 surgery, lying in my hospital room, I wondered what I could do to expedite my recovery, not wanting to just lie there until I was released to go home. And once home, I wondered what I could do to promote my recovery."
Hoffman was concerned that any inactivity could lead to negative results, his recovery time might take longer and his body might start to atrophy. "I was also worried my mind might start feeling helpless and this might lead to depression and my energy might start to diminish," added Hoffman. "I realized I had to create activity - even in my limited capacity. But how could I keep the rest of my body active?"
Since staying healthy and keeping up his health was a priority, Hoffman decided that he had to be proactive in his recovery. He based his actions on personal beliefs.
"Health is critically important to my lifestyle and my family. Exercise is essential to maintain my physical fitness, and positive attitude helps me during difficult times," concluded Hoffman. "I started developing a group of exercises that I could successfully perform while still in my bed lying down. These exercises helped me in my personal recovery program. I want to share what exercises I performed to help myself and how I
benefited. This book is based solely on my experience and is not a recommendation to anyone at any time."
About Hoffman & Associates
Hoffman & Associates is comprised of a team of wealth managers. Hoffman & Associates services include financial and estate advising, retirement planning, business exit planning, investing and insurance. For more information, please call (805) 648-5300, or visit http://www.hoffmanwm.com. The office is located at 121 N. Fir Street, Suite D, Ventura, CA 93001. Securities offered through Fortune Financial Services, Inc. Member FINRA/SIPC. Hoffman Wealth Management and Fortune Financial Services, Inc. are separate entities.
About the NALA™
The NALA offers small and medium-sized businesses effective ways to reach customers through new media. As a single-agency source, the NALA helps businesses flourish in their local community. The NALA's mission is to promote a business' relevant and newsworthy events and achievements, both online and through traditional media. The information and content in this article are not in conjunction with the views of the NALA. For media inquiries, please call 805.650.6121, ext. 361.
Related Articles View More Books

Stories
More Hot Stories For You