Bruce Lee Personal Memorabilia to Be Auctioned in Hong Kong May 26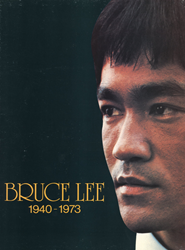 Sixty-four rare collectable items originally owned and used or worn by iconic martial arts/film star Bruce Lee will come to auction in Hong Kong on May 26. The collection is from the estate of Herb Jackson, the longtime friend and trainer of Mr. Lee. Among many personal items, the sale also contains pieces of training equipment many of which were customized for him by Mr. Jackson.
The public auction will take place at the offices of Kelleher and Rogers Fine Asian Auctions Ltd. At 6:00 PM Hong Kong time at their offices at 1802 Perfect Industrial Building, 31 Tai Yau Street, San Po Kong, Hong Kong.
Items included in the sale contain many of his various training equipment, customized for his use by Herb Jackson, longtime friend and trainer, from whose holdings the items are from. Noted are a heavy bag [Lot 2015], bench [Lot 2039] and roman chair [Lot 2025], each used extensively by Bruce. Two wristwatches worn by Bruce [Lots 2050-2051] and the well documented brown suede suit [Lot 2049] as worn by Bruce Lee while filming the so-called Lost Interview for the Canadian television program, The Pierre Breton Show on December 9, 1971 Lee's only recorded television interview in English! The talk included some of his most famous quotes, including "I have no fear," and his description of his personal philosophy: "Empty your mind, be formless...like water. Now, you put water in a cup, it becomes the cup.
You put water in a bottle, it becomes the bottle...Be water, my friend." For years, it was feared that the interview was lost to history, but it resurfaced in 1994 and can be readily viewed online.
View here: https://www.youtube.com/watch?v=YLriSM0VlJ4
To date this is one of the largest public auctions containing documented Bruce Lee items. The auction will be presented live online at Invaluable and at the firms' offices.
View the catalog here: http://db.kelleherauctions.com/asia/chap_auc.php?site=1&lang=1&sale=25&chapter=1&page=1
Catalogs are available for purchase for US $20 and can be ordered from the firm. For further details or to arrange for viewing, please contact Anna Lee at 852.3153.5541 or by emailing stamps(at)kelleherasia(dot)com.
Related Articles View More Books

Stories
More Hot Stories For You