BWW Preview: The Disco Era Arrives in Sao Paulo with the Opening of DONNA SUMMER MUSICAL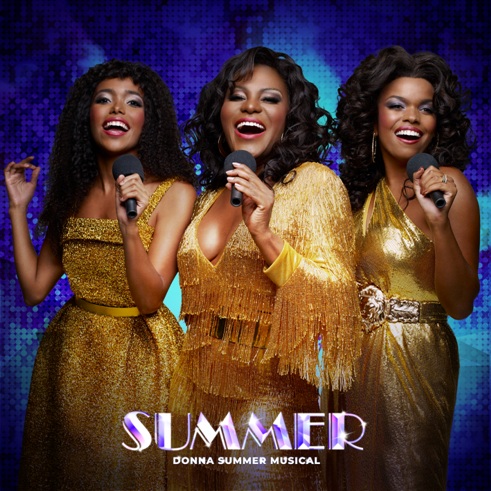 Donna Summer Musical is a show with book by Colman Domingo, Robert Cary, and Des McAnuff and music and lyrics by Donna Summer, Giorgio Moroder, Pete Bellotte, Paul Jabara, and others, based on the life of Donna Summer.
The musical shows the "Queen of Disco" at three times of her life: Duckling Donna (Amanda Souza) is in her pre-teens, starting out in Boston; Disco Donna (Jeniffer Nascimento), in her late teens and 20s, has her initial success; and Diva Donna (Karin Hils) is in her 50s and at the top of her career.
With direction by Miguel Falabella, the show opens at Teatro Santander on March 5.
The Donna Summer Musical estreou na Broadway em março de 2018 e chega ao Brasil em uma grande produção no Teatro Santander. O musical mostra a Rainha da Disco Music em três momentos de sua trajetória: Jovem Donna (Amanda Souza) na sua pré-adolescência, quando começou em Boston; Disco Donna (Jeniffer Nascimento) com 20 e poucos anos, no início do seu sucesso; e Diva Donna (Karin Hils) na casa dos 50 quando está no auge de sua carreira.
Com direção geral de Miguel Falabella e direção musical de Carlos Bauzys, o espetáculo é mais uma realização da Atual Produções e da Bárbaro!, responsáveis, entre outros, pelos musicais We Will Rock You Brazil, Alegria Alegria, Hebe, O Musical e Zorro - Nasce uma lenda, recentemente em cartaz no 033 RoofTop.
Uma das maiores e mais carismáticas artistas da história da música contemporânea mundial, com uma voz de alcance invejável, Donna Summer é sem dúvida uma das maiores cantoras da história, tendo recebido os títulos de "Rainha da Disco Music" e "Rainha da Dance Music". Em toda sua carreira, ganhou 5 prêmios Grammy, vendeu mais de 200 milhões de discos e foi a primeira artista a ter três álbuns duplos consecutivos a atingir o primeiro lugar nas paradas da Billboard nos Estados Unidos. Em 1978, Paul Jabara ganhou um Grammy de Melhor Canção de R&B, um Oscar, e um Globo de Ouro com o single Last Dance, interpretado por Summer na trilha sonora do filme Até Que Enfim É Sexta-Feira (Thank God It's Friday, 1978).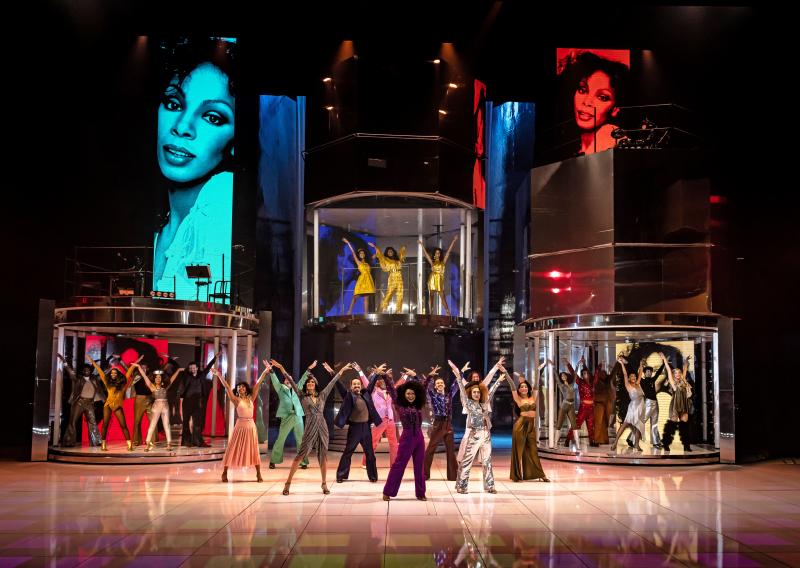 Com texto original de Colman Domingo, Robert Cary & Des McAnuff e músicas de Donna Summer, Giorgio Moroder & Paul Jabara, entre outros, o musical retrata a vida eletrizante da diva, seus amores tempestuosos e hits planetários que a fizeram uma das mais importantes personalidades da história da música mundial, mostrando três fases de sua trajetória: Jovem Donna, na pré-adolescência, Disco Donna no auge do sucesso e nos seus 50 anos, já no topo de sua carreira, Diva Donna.
Na trilha sonora do espetáculo, que aborda temas como o racismo, igualdade de gênero e empoderamento feminino, estão os sucessos mundiais da grande estrela, músicas que já fazem parte do inconsciente coletivo das pessoas, como I Feel Love, Love To Love You Baby, MacArthur Park, On the Radio, Bad Girls, She Works Hard For The Money, Hot Stuff e Last Dance para citar algumas!
Em dezembro do ano passado foram realizados vários dias de audições e centenas de candidatos passaram frente à bancada montada pelo diretor Miguel Falabella para escolher o restante do elenco do musical. As audições deram rostos e vozes ao demais personagens, que serão vividos por Edson Montenegro, André Loddi, Marcel Octavio, Amanda Vicente, Vanessa Mello, Leticia Nascimento, Tiss Garcia, Joyce Cosmo, Leilane Teles, Mariana Saraiva, Debora Polistchuck, Mariana Gomes, Rafael Machado, Rafael Leal, Daniel Caldini, Ygor Zago, Lucas Nunes, André Luiz Odin, Renato Bellini, Andrezza Medeiros e Fernando Marianno.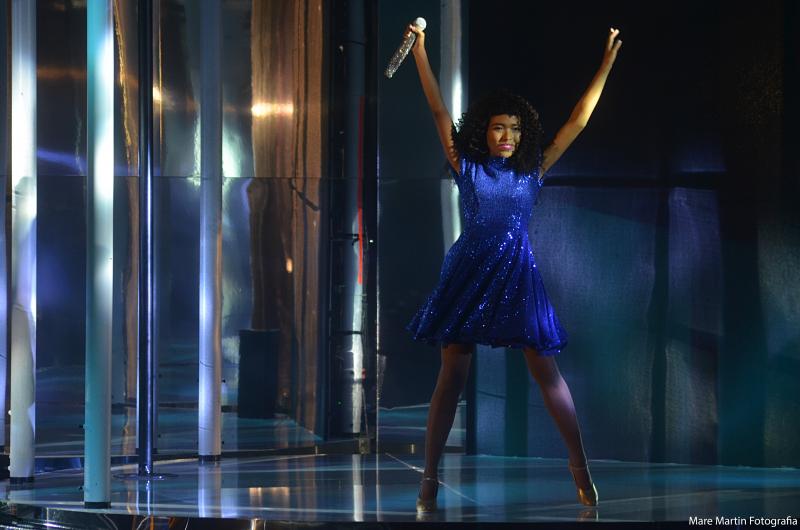 Nas audições também foi escolhida a terceira atriz que irá viver a personagem título, na fase mais jovem de sua vida: Amanda Souza, uma paulista de São Caetano do Sul, de 26 anos, com formação em piano clássico, canto erudito e passagem pela Academia de Ópera do Theatro São Pedro. Depois de participar das montagens de A Flauta Mágica, L'Élixir d'Amour, Sonho de Uma Noite de Verão e A Viúva Alegre, no Theatro Municipal de São Paulo, ela mergulhou em aulas de canto para poder se candidatar a uma vaga no elenco do musical, e acabou escolhida para um dos papéis título: "Eu conhecia algumas músicas da Donna, mas estudando mais a fundo vi como o trabalho dela era incrível. Estou muito feliz em participar do musical e ainda dividir o palco com a Karin e a Jeniffer, que são duas profissionais que eu admiro muito. Fazer esse espetáculo me trará muita experiência e aprendizado, e podem apostar: vai ser um uma produção grandiosa!", diz Amanda.
Na ficha técnica do espetáculo, que fará temporada no Teatro Santander de 5 de março a 28 de junho, estão, além de Miguel Falabella como diretor geral, Carlos Bauzys assinando a direção musical, Bárbara Guerra a coreografia, Zezinho e Turíbio Santos a cenografia, Richard Luiz o vídeo cenário. A iluminação será de Caetano Vilela, o design de som de Tocko Michelazzo, os figurinos de Theo Cochrane e o visagismo de Anderson Bueno e Simone Momo. A versão brasileira é de Bianca Tadini e Luciano Andrey.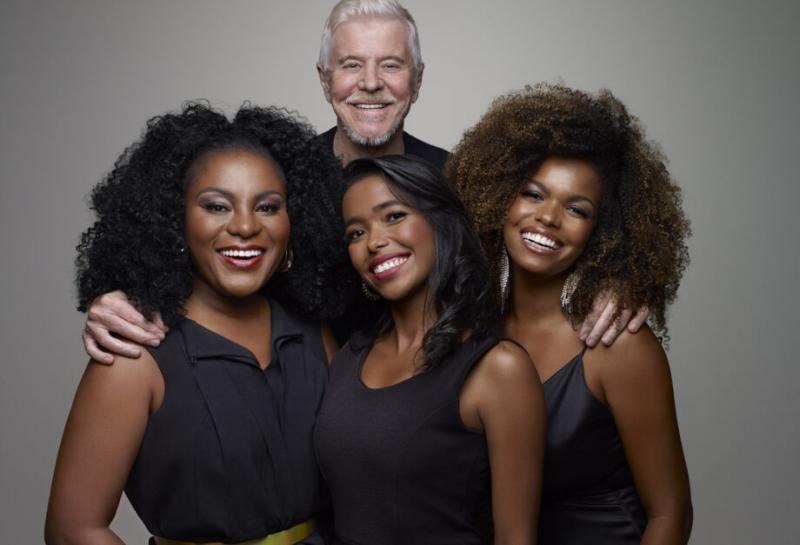 Elenco:
Karin Hils - Diva Donna
Jeniffer Nascimento - Disco Donna
Amanda Souza - Jovem Donna
André Loddi - Bruce Sudano
Marcel Octavio - Neil Bogart e Cover de Bruce Sudano
Edson Montenegro - Andrew Gaines
Amanda Vicente - Cover Diva Donna e Ensemble
Vanessa Mello - Cover Disco Donna e Ensemble
Leticia Nascimento - Cover Jovem Donna e Ensemble
Tiss Garcia - Ensemble
Joyce Cosmo - Ensemble
Leilane Teles - Ensemble
Mariana Saraiva - Ensemble
Débora Polistchuck - Ensemble
Mariana Gomes - Ensemble
Rafael Machado - Ensemble e Cover de Andrew
Rafael Leal - Ensemble
Daniel Caldini - Ensemble
Ygor Zago - Ensemble
Lucas Nunes - Ensemble
André Luiz Odin - Ensemble
Renato Bellini - Ensemble
Andrezza Medeiros - Swing feminimo
Fernando Marianno - Swing - Masculino
Ficha Técnica:
Direção: Miguel Falabella
Direção Musical: Carlos Bauzys
Coreografia: Bárbara Guerra
Cenografia: Zezinho e Turíbio Santos
Design de vídeo: Richard Luiz
Iluminação: Caetano Vilela
Design de Som: Tocko Michelazzo
Figurino: Theo Cochrane
Visagismo: Anderson Bueno e Simone Momo
Versão Brasileira: Bianca Tadini e Luciano Andrey.
Produção Geral: Atual Produções e Barbaro!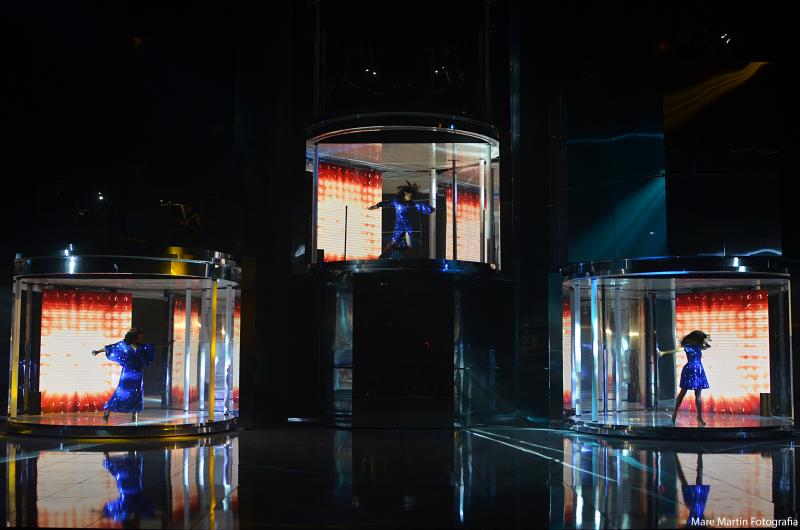 Serviço:
DATA: 5 de março a 28 de junho
LOCAL: Teatro Santander (Av. Pres. Juscelino Kubitschek, 2041 - Itaim Bibi, São Paulo)
HORÁRIO:
Quintas e sextas às 21h
Sábados às 18h e 21h
Domingos às 16h e 19h
DURAÇÃO: 1h40 min sem intervalo.
CLASSIFICAÇÃO: 12 anos
MAIS INFORMAÇÕES:
SESSÕES:
Quintas e sextas às 21h
Sábados às 18h e 21h
Domingos às 16h e 19h
INGRESSOS:
Vendas: sympla.com
VALOR DOS INGRESSOS: De R$ 280,00 a R$ 75,00
CLIENTES SANTANDER TEM 30% DE DESCONTO NOS INGRESSOS INTEIROS, LIMITADOS A 2 POR CPF.
Related Articles View More Brazil

Stories

Shows