BWW Previews: KAMBALACHO: A Drag Show Made in Brazil
By Claudio Erlichman. Starring eight drag queens, the production runs from May 13th through June 24th, every Friday at Clube Barbixas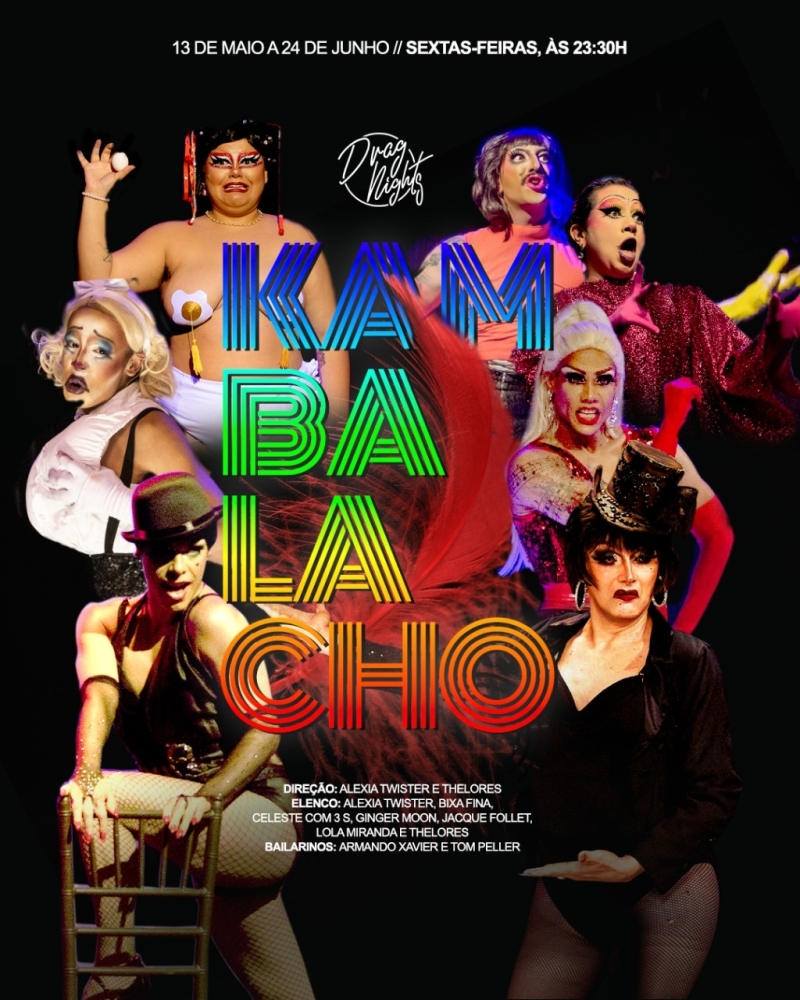 Drag Nights brings to the stage of Clube Barbixas de Comédia, a Drag show totally Made in Brazil. Proving that Brazilian drags exalt their own culture and from there they talk about their points of view about our reality. A show where you will enjoy great classics without any "cambalacho" (gimmicks).







O Drag Nights traz ao palco do Clube Barbixas de Comédia, um espetáculo Drag totalmente Made in Brazil. Provando que drags brasileiras exaltam sua própria cultura e a partir dela falam de seus pontos de vista acerca da nossa realidade. Um espetáculo onde você desfrutará de grandes clássicos sem nenhum cambalacho.
Com direção e atuação das drags Alexia Twister e Thelores, que também performam no show, o elenco conta ainda com Bixa Fina, Celeste com 3 S, Ginger Moon, Jacque Follet, Lola Miranda e os bailarinos Armando Xavier e Tom Peller.
Kambalacho ficará em cartaz sempre às sextas-feiras até o dia 24 de junho, às 23:30.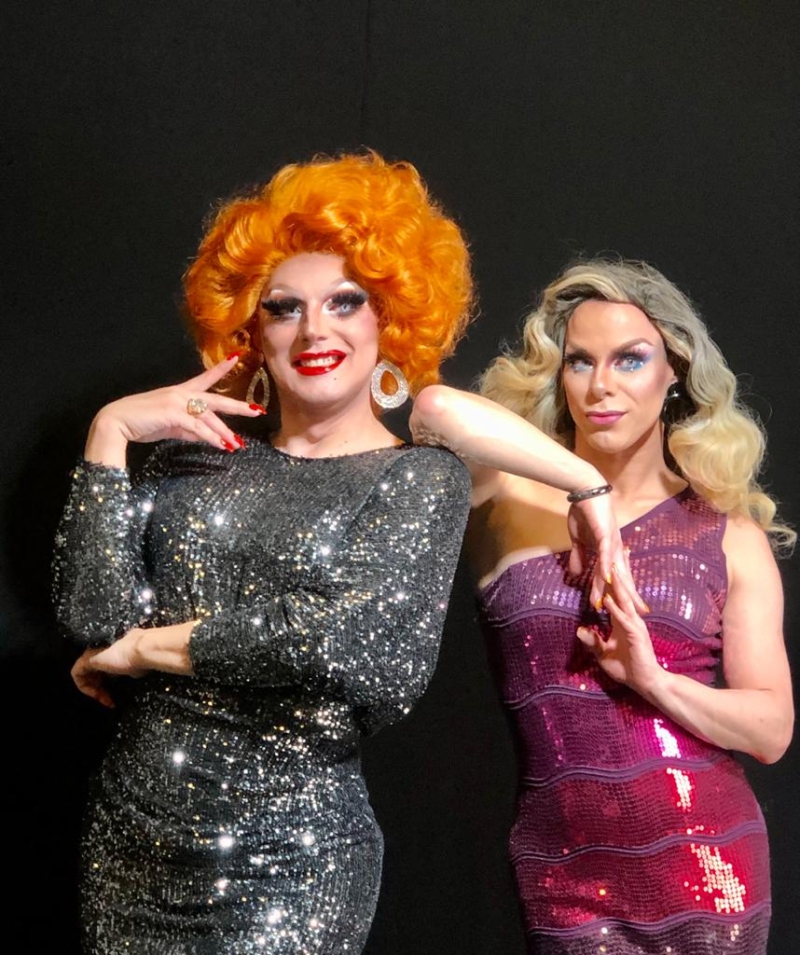 Direção: Alexia Twister e Thelores
Elenco: Alexia Twister, Bixa Fina, Celeste com 3 S, Ginger Moon, Jacque Follet, Lola Miranda e Thelores
Bailarinos: Armando Xavier e Tom Peller

SERVIÇO:
KAMBALACHO
Dias: 13 de maio a 24 de junho - Sextas
Horário: 23h30
Local: Clube Barbixas
Endereço: R. Augusta, 1129 - Consolação, São Paulo - SP, 01305-100
Classificação etária: 18 anos
Duração: 70 minutos
Capacidade: 280 pessoas

Bilheteria física - Sem taxa de Conveniência
Datas e horários de atendimento: Terça à Sábado: das 19h às 21h, Domingos e Feriados: das 17h às 21h
Local: Clube Barbixas

Vendas online:
sympla.com.br/clubebarbixasdecomedia

Estacionamento:
Não temos serviço de Valet. Se preferir vir de carro, há alguns estacionamentos no entorno (não temos convênios com esses locais).

Mais informações:
https://clubebarbixas.com.br/
PROTOCOLOS COVID:
Uso obrigatório de máscaras em todos os espaços do teatro; Aferição de temperatura na entrada; dispenser de álcool 70% em gel nas áreas comuns; desinfecção e limpeza de todas as áreas intensificadas.
PASSAPORTE DA VACINA:
Visando reduzir os riscos de contaminação iremos solicitar o comprovante vacinal em todas as apresentações realizadas no Clube Barbixas de Comédia. O comprovante pode ser físico (carteirinha de vacinação) ou digital (disponível nos aplicativos conecte SUS, Poupatempo Digital e E-saúde SP).
MEIA ENTRADA:
Por sermos um clube de comédia, com serviços de alimentação e bebidas, trabalhamos com couvert artístico o qual não se aplica a lei da meia-entrada.
PARA EVENTOS PRESENCIAIS
Fique ligado! A segurança é responsabilidade de todos.