Always... Patsy Cline at The Cape Playhouse
Dates

7/21/2021 - 7/31/2021

Theatre


820 Main Street
Dennis, 02638
Facebook Instagram

Tickets Info

25-95
Phone: 508-385-3838




Written and originally directed by Ted Swindley. Based on a true story.Licensed by the family and estate of Patsy Cline. All rights reserved.A music legend and pioneer in country music, Patsy Clines unique stylings remain as relevant and popular today as they were over five decades ago. The original cross-over sensation, topping the country and pop charts, Cline paved the way for artists such as LeAnn Rimes, Shania Twain, and Carrie Underwood. Always Patsy Cline is based on a touching true story affectionately told through letters written between Patsy and her biggest fan turned confidant, Louise Segar. A genuine bond of friendship, which began over a cup of coffee, lasted until Clines untimely death in 1963. Told through downhome country humor, heartache and celebration, Always Patsy Cline takes audiences through the ups and downs, from her breakthrough on live radio, to her rise to fame at the Grand Ole Opry. Featuring 27 unforgettable hits, including Crazy, Walkin After Midnight, I Fall to Pieces, and Sweet Dreams, this musical memory book is a glorious tribute to the one-of-a-kind sound of Patsy Cline!

News About Always... Patsy Cline at The Cape Playhouse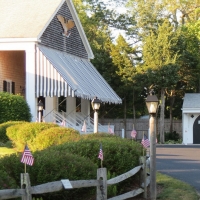 The Cape Playhouse Postpones 2020 Season
May 06, 2020
Famed Playhouse actress Gertrude Lawrence (1898-1952) once said, 'If my experience had taught me anything, it was that, if a thing had to be done, it could be done.'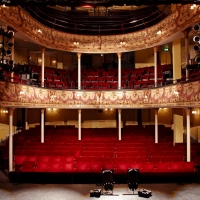 Boston Theatres Share Their Virus Outbreak Response
April 27, 2020
BroadwayWorld is checking in with regional theatres across the country to see how they're coping with the virus outbreak, if they're streaming anything fun you should know about, and more!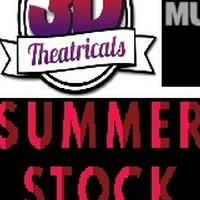 BWW PREVIEW: 2020 Summer Stages Regional Theatre Opportunities
January 17, 2020
Jess here. Happy 2020! And just like that, we've turned the page to not only a new year, but to a new decade. Now begins an advanced semester of classes, spring audition prep and... Summer Stage Theatre season announcements!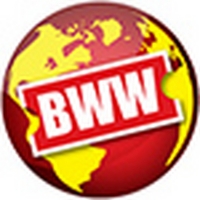 The Cape Playhouse Announces 2020 Season With New September Addition
August 21, 2019
The Cape Playhouse at the Cape Cod Center for The Arts, under the leadership of Producing Artistic Director Michael Rader and Executive Producer Joe Grandy, announces the lineup for its 94th Summer Season in 2020, which includes an additional 7th production in September.