Photo Flash: Lorenzo Lamas in Final Dress Rehearsal of A CHORUS LINE - Opens Tonight!
Starring Golden Globe nominee Lorenzo Lamas (The Bold and the Beautiful, Air America, Renegade, Falcon Crest) as Zach, A Chorus Line runs June 15-24 in the Robinson Theatre, 617 Lexington Street, Waltham. Check out these pictures from the final dress rehearsal before opening night tonight below.
A Chorus Line, which opened on Broadway in 1975 and ran for 6137 performances, is the winner of 10 Tony Awards, including a speciAl Gold Tony awarded in 1984 for becoming the longest running musical in Broadway history. The original Broadway production also won six Drama Desk Awards, a special Theatre World Award for Best Ensemble, plus the Pulitzer Prize for Drama. Conceived by Michael Bennett with a book by James Kirkwood and Nicholas Dante, music by Marvin Hamlisch, lyrics by Edward Kleban, direction by Michael Bennett and choreography by Michael Bennett and Bob Avian, A Chorus Line is based in part upon the lives of real dancers, many of whom starred in the original production. While A Chorus Line may portray the individual stories of unsung Broadway dancers who put everything on the line at an audition to be in a show, its spirit "is dedicated to anyone who has ever danced in a chorus or marched in step…anywhere."
Also starring with Lorenzo Lamas are Scott Abreu of Waltham as Paul; Katie Clark of Medford as Cassie; Phillip daCosta of Framingham as Al; Aimee Doherty of Walpole as Sheila; Danielle Goldstein of Boston as Val; Bradley Jensen of Brighton as Mike; Maria LaRossa of Stoneham as Kristine; Allison Russell of Stoneham as Maggie; Hannah Shihdanian of Waltham as Bebe; Jeremy Towle of Dorchester as Larry; and Kerri Wilson of Plymouth as Diana. Additional cast members are Lilly Balch of Vero Beach, FL as Judy; Darren Bunch of Hanson as Tom; Sarah Beling of Framingham as Tricia; Rachel Bertone of Cambridge as Connie; Connor Fallon of Framingham as Mark; Jared Green of Airmont as Roy; Zach Green of Airmont as Butch; Lisa McDonough of Lynnfield as Vicki; Amos Oliver of Boston as Richie; Gavin Parmley of Boston as Greg; ALex Parrish of Lexington as Frank; Emily Grace Smith of Boston as Lois; Daniel Sullivan of Wellesley as Don; and Matt Uriniak of New York City as Bobby.
Leslie Woodies, who starred as Cassie in the national and international tours of the original Broadway production of A Chorus Line, will direct and recreate Michael Bennett's Tony Award-winning choreography. A member of the Ballet and Musical Theater faculty at The Boston Conservatory, Woodies teaches choreography for musical theater. She is a former soloist with the Boston Ballet Company, and she also starred on Broadway in the 1983 Tony Award-winning revival On Your Toes, covering for Natalia Makarova and Dina Merrill.
Reagle Music Theatre's production of A Chorus Line features original costumes by Theoni V. Aldredge. Assistant choreographer is Kirsten McKinney, a former Cassie coached by Tony Award winner Donna McKechnie. McKinney, who holds a BFA from The Boston Conservatory, is a member of the musical theater faculty at the Walnut Hill School for the Arts in Natick.
Timeless musical numbers include "One (Singular Sensation)," "I Can Do That," "At the Ballet," "The Music and the Mirror," "Dance: Ten, Looks: Three," and "What I Did for Love." Music director for A Chorus Line is IRNE Award winner Dan Rodriguez, a graduate of Oberlin College and Conservatory and faculty member at Emerson College, Northeastern University, and St. Mark's School in Southborough. Jeffrey P.Leonard, a graduate of the Berklee College of Music with an MM degree from Boston University, serves as music conductor. Leonard is a member of the Music Education faculty at The Boston Conservatory and the director of bands and the jazz program at Lexington High School.
Photo Credit: Herb Philpott.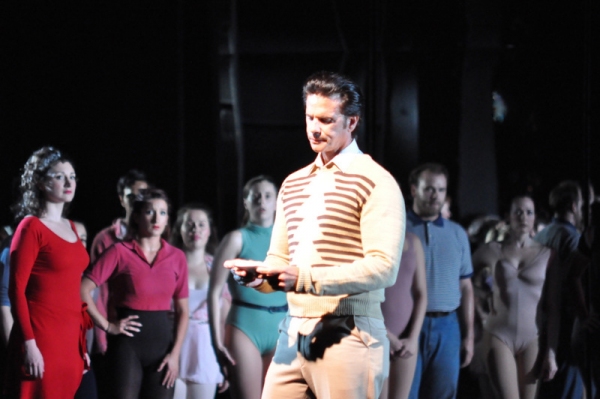 Lorenzo Lamas

Scott Abreu

The cast of A CHORUS LINE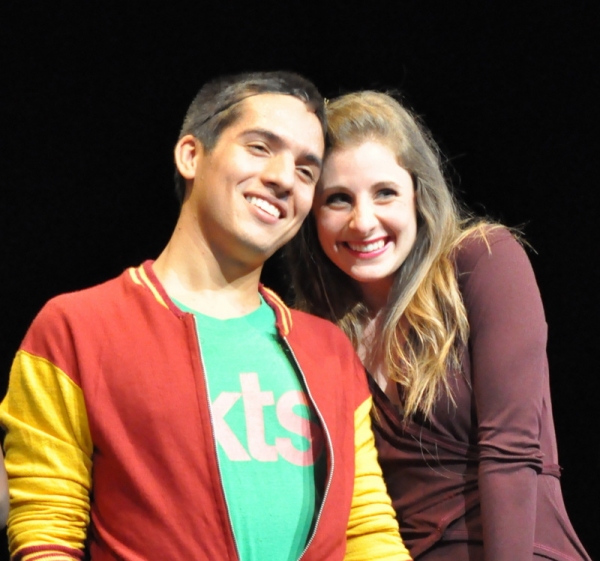 Philip daCosta and Maria LaRossa

Bradley Jensen

Matt Uriniak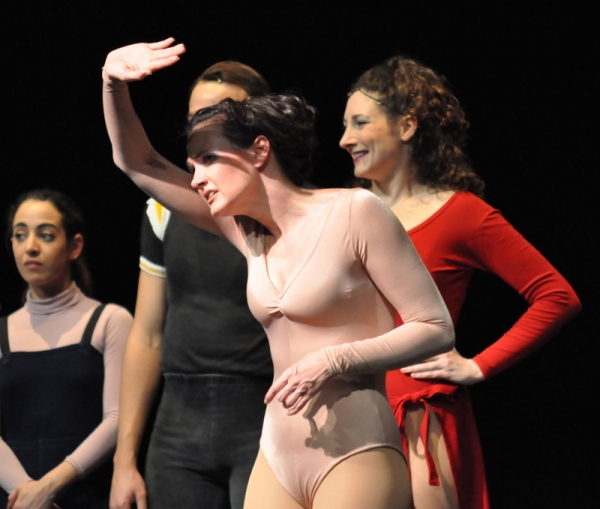 Aimee Doherty

Allison Russell, Aimee Doherty and Hannah Shihdanian

Cast members

Maria LaRossa and Philip daCosta

Rachel Bertone

Kerri Wilson

Amos Oliver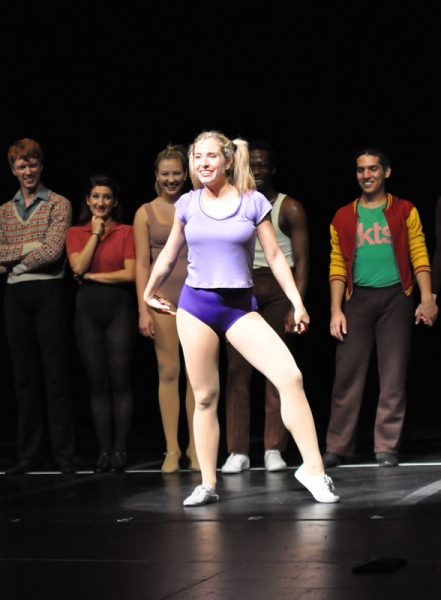 Danielle Goldstein

Danielle Goldstein, Connor Fallon, Scott Abreuand Kerri Wilson

Katie Clark

Katie Clark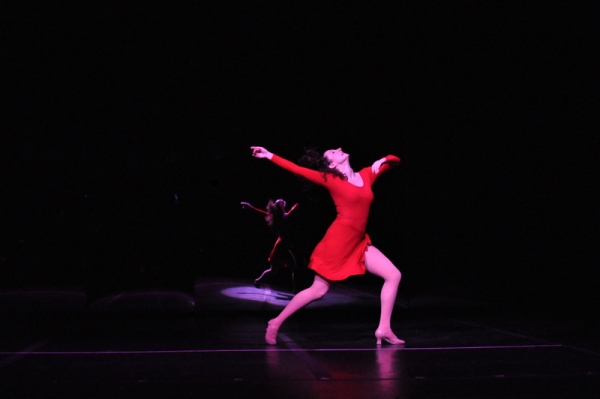 Katie Clark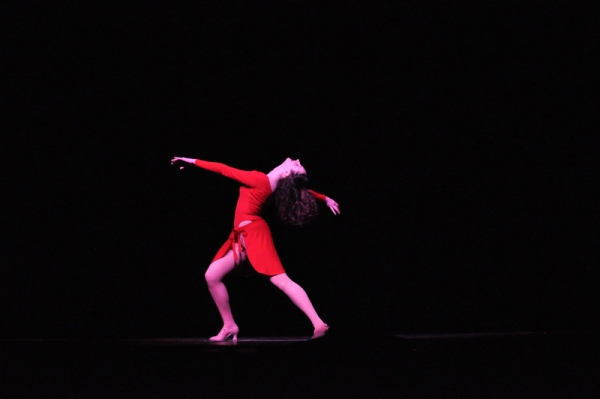 Katie Clark

Katie Clark

Lorenzo Lamas

Company members

Kerri Wilson