Photo Flash: First Look at Peregrine Theatre Ensemble's RENT
The Peregrine Theatre Ensemble presents the Pulitzer Prize and Tony Award winning musical RENT at the Provincetown Theater every Monday-Wednesday, now through August 27th. Scroll down for a first look at the cast in action!
Directed by Kenneth Noel Mitchell, with musical direction by Isaac Harlan and choreography by Dell Howlett, RENT's ensemble (which also acts in Peregrine's HAMLET this summer) consists of local actors from Provincetown, MA as well as students and alumni of NYU Tisch New Studio on Broadway, The Boston Conservatory, University of Minnesota/Guthrie Theater, Marymount Manhattan, New England Conservatory, AMDA and Hartt.
Featuring SyFy Channel and Ghost Hunters star Adam Berry (Roger); Ben Berry (Hamlet/Mark); Angel Valentin (Horatio/Angel); Tessa Bry Taylor (Gertrude/Rent Ens); Jake Glassman (Laertes/Rent Ens); Kristen Luzi (Guildenstern/Rent Ens); Missy Michael Jamieson (Rosencrantz/Rent Ens); Matt ZanFagna (Player King/Rent Ens); Marisa Skillings (Ophelia); Go Mahan (Claudius); Nathaniel Hall Taylor (Polonius); Jake Ford (Bernardo); Ariel Imani Van Alstyne (Mimi); Solomon Peck (Collins); Jessica Rhodes (Maureen); Darlene Van Alstyne (Joanne); Brandon Cordeiro (Benny); Joel Harms (Paul/Ens); Gabrielle Calixte (Seasons Soloist/Bag Lady/Ens).
Winner of the 1996 Pulitzer Prize for Drama as well as four Tony awards including Best Musical, RENT tells the story about a group of friends, musicians, and artists who struggle to find a life for themselves in New York City's Lower East Side during the thriving days of Bohemian Alphabet City in the early 90s. Facing a world at the end of a millennium that encompasses HIV/AIDS, sexual identity, gentrification, exploitation and love. RENT an exploration in celebrating life in the face of fear, celebrating life in the face of death and surviving through the creation of art.
The design team includes: Set and lighting designer Christopher Heilman. Most recently Christopher was the assistant scenic designer for the 2014 Tony nominated musical Rocky, Roundabout Theatre Company's Violet as well as off-Broadway's Fun Home. Christopher has also worked with the celebrated Theatre de la Jeune Lune in Minneapolis. His work has been shown at St. Ann's Warehouse, 3- Legged Dog, La Mama, P.S. 122, The Werner Center and The Guthrie. As an associate designer, Christopher worked with production designer KK Barrett on Karen O's psycho-opera Stop The Virgins. Christopher was also hired as a creative consultant at Walt Disney Imagineering.
Costume and wig designer Carol Sherry is widely know on the Cape for her extensive work at many of the areas local theater companies including the Wellfleet Harbor Actors' Theatre, Counter-Productions, The Provincetown Tennessee Williams Festival, Provincetown Theater Company and Peregrine Theatre Ensemble. Aside from Cape Cod, Carol's extensive career extends to Broadway, off-Broadway and the world famous Radio City Music Hall.
RENT runs through September 3rd. All performances will take place at the Provincetown Theater, 238 Bradford Street Provincetown MA 02657. For tickets, visit www.peregrinetheatre.com or call the Box Office at 508- 487- 7487.
Photo Credit: Eileen Counihan

Adam Berry (Roger), Ben Berry (Mark) and the cast

Ariel Imani Van Alstyne (Mimi) and Adam Berry (Roger)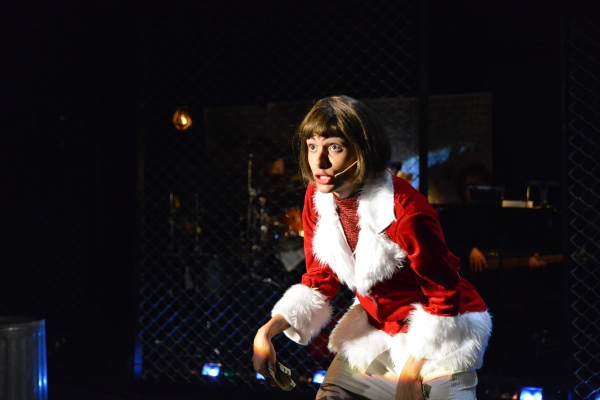 Angel Valentin (Angel)

Ben Berry (Mark) and Brandon Cordeiro (Benny)

Ben Berry (Mark) and Darlene Van Alstyne (Joanne)

The cast of RENT

Solomon Peck (Collins) and the cast

Missy Michael Jamieson, Matt ZanFagna, Kristen Luzi, Joel Harms, Jake Glassman and Tessa Bry Taylor

Jessica Rhodes (Maureen)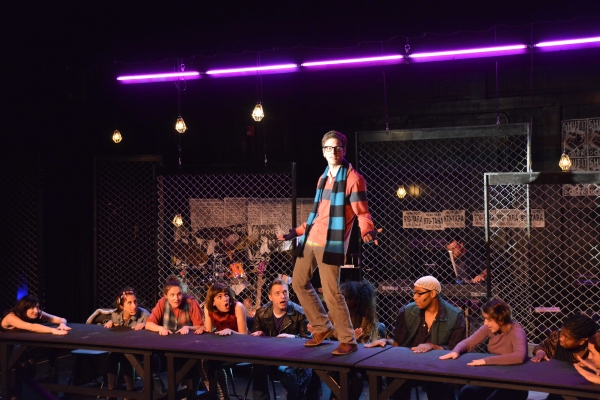 Ben Berry (Mark) and the cast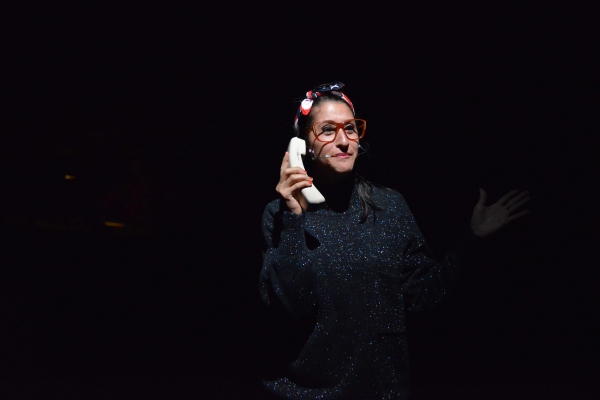 Kristen Luzi (Mark's Mom)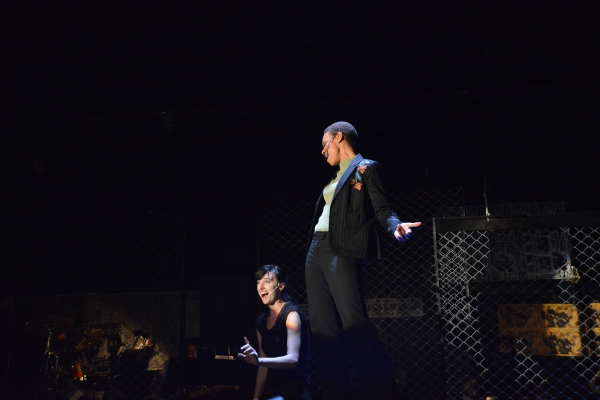 Jessica Rhodes (Maureen) and Darlene Van Alstyne (Joanne)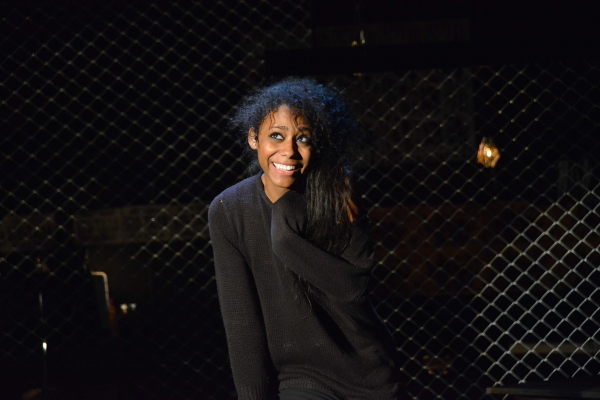 Ariel Imani Van Alstyne (Mimi)

The cast of RENT