Photo Flash: First Look at North Shore Music Theatre's 27th Annual A CHRISTMAS CAROL
Bill Hanney's North Shore Music Theatre (NSMT) will once again present the area's most beloved production of A CHRISTMAS CAROL. This award-winning, original musical adaptation was created just for North Shore Music Theatre audiences and cannot be seen anywhere else. The 27th annual production of A CHRISTMAS CAROL plays 14 performances only from Friday, December 8 through Saturday, December 23, 2017. BroadwayWorld has a first look at the cast in action below!
Based on the Charles Dickens classic, A CHRISTMAS CAROL is an original adaptation by former NSMT Artistic Director Jon Kimbell and members of the NSMT staff, following Ebenezer Scrooge through a series of strange and magical ghostly encounters, where he ultimately discovers the true spirit of the holiday season. With dazzling special effects that have grown even more exciting over time, traditional and original songs, and colorful costumes, A CHRISTMAS CAROL has become a holiday favorite throughout New England having been seen by more than one million people since 1989.
NSMT audience favorite, David Coffee, returns for his 24th year playing Ebenezer Scrooge. A CHRISTMAS CAROL also features Leigh Barrett (The Ghost of Christmas Past, Mrs. Cratchit), Peter S. Adams (The Ghost of Christmas Present, Gentleman 1), Ryan Mardesich (The Ghost of Christmas Yet To Come, Young Scrooge), Freddie Kimmel (Jacob Marley), Tommy Labanaris (Narrator), Russell Garrett (Bob Cratchit), Will Geary (Pearlie), Brad Trump (Pearlie), Joy Clark (Belle), Andrew Tighe(Fred), Cheryl McMahon (Mrs. Dilber/ Mrs. Fezziwig), J.T. Turner (Mr. Fezziwig/Gentleman 2), Matthew Chappell (Old Joe, Ensemble), Lianne Gennaco (Meg, Ensemble), Melissa Mitchell (Ensemble), Ian Shain (Dick Wilkins, Ensemble), and Lorin Zackular (Ensemble).
The cast of 26 actors will also feature many local young performers including Jack Blitho (London Boy), Scarlett Keene-Connole (Martha Cratchit), Anabel Moda (Belinda Cratchit), Asher Navisky (Boy Scrooge), Cam Perrin (Peter Cratchit/ Ensemble), Dylan Prime (London Boy), AJ Scott (Tiny Tim), and Emilia Tagliani (Fan).
The creative team for A CHRISTMAS CAROL includes Kevin P. Hill (Director and Choreographer), Milton Granger (Music Direction), Howard C. Jones (Original Scenic Design), Paula Peasley-Ninestein (Costume Coordinator and additional Costume Design), Jack Mehler (Lighting Design), Leon Rothenberg (Sound Design), Natalie A. Lynch (Production Stage Manager), Dakotah Wiley Horan (Assistant Stage Manager), and Robert L. Rucinski (Assistant Music Director). Puppets are designed by Montserrat College of Art students, Astin Stratoti and Gregory Pierce. Flying effects are provided by ZFX, Inc. A CHRISTMAS CAROL is produced for North Shore Music Theatre by Bill Hanney (Owner/Producer), Kevin P. Hill (Producing Artistic Director), and Tom Amos (Associate Producer).
Tickets can be purchased by calling the North Shore Music Theatre Box Office at (978) 232-7200, via the website at www.nsmt.org or in person at 62 Dunham Road (Route 128, exit 19), Beverly, MA.
Photo Credit: Paul Lyden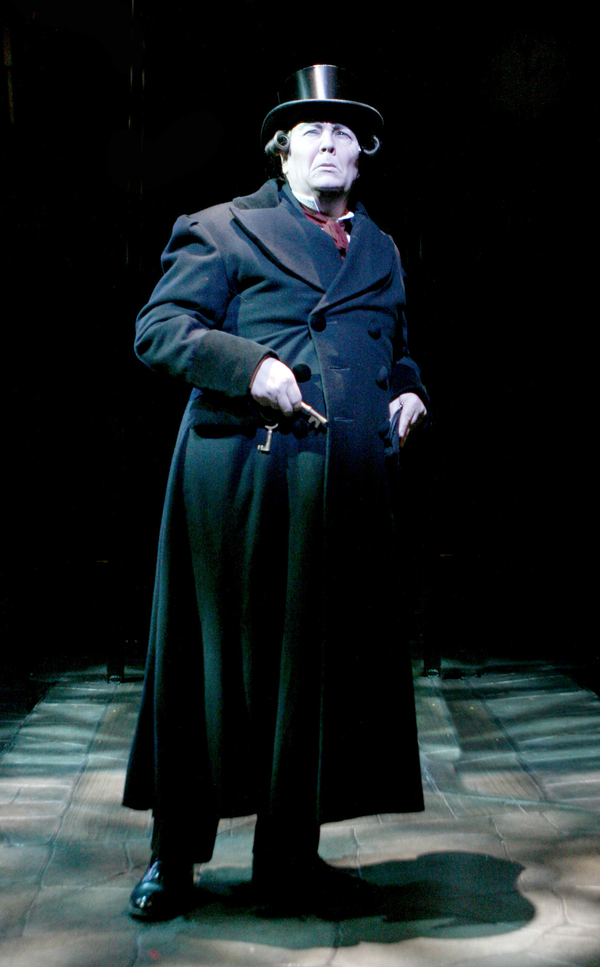 David Coffee as Ebenezer Scrooge

Tommy Labanaris as the Narrator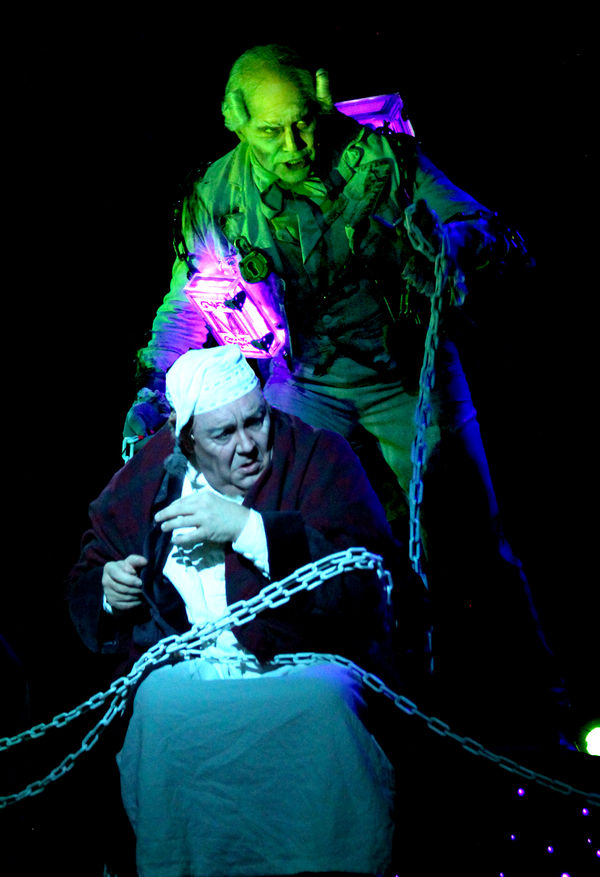 David Coffee (Ebenezer Scrooge) and Freddie Kimmel (Jacob Marley)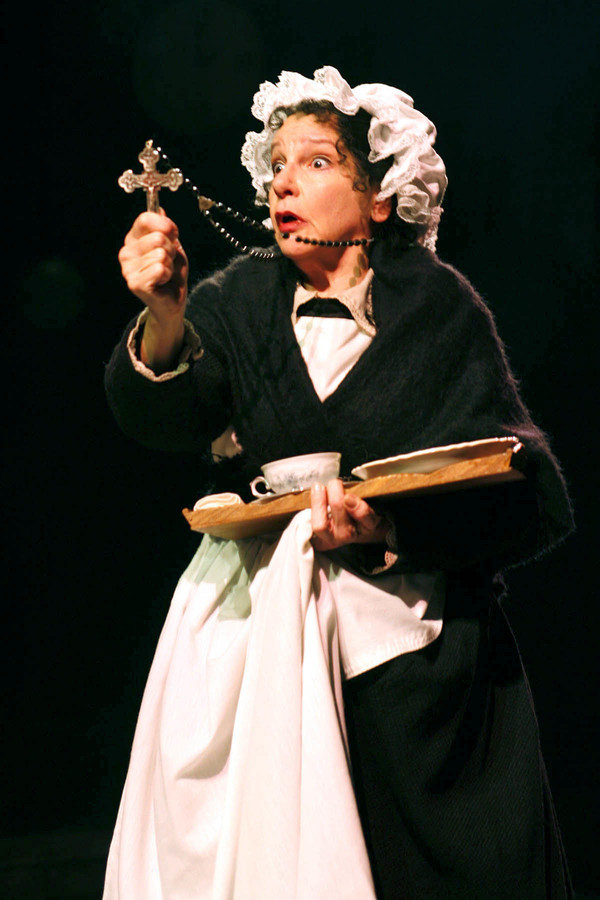 Cheryl McMahon as Mrs. Dilber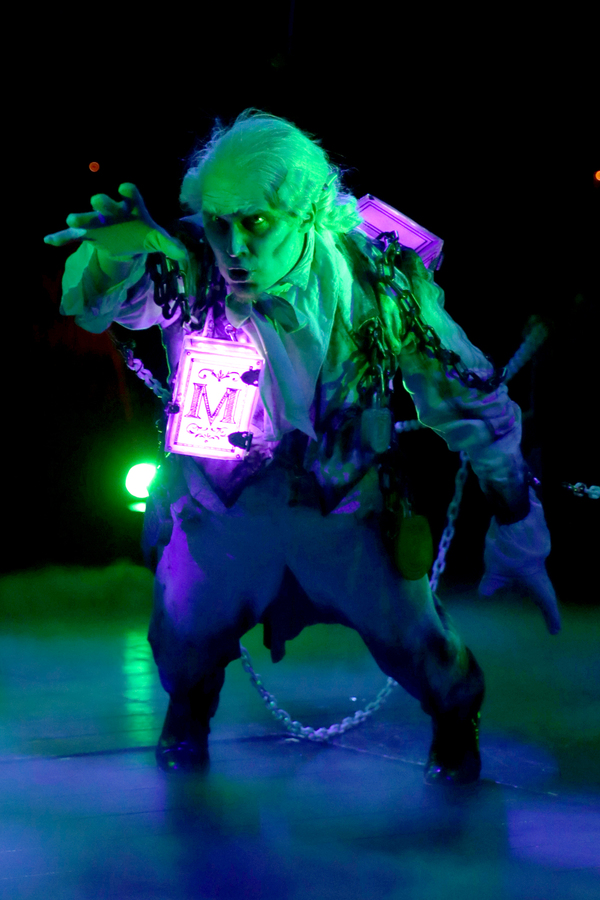 Freddie Kimmel as Jacob Marley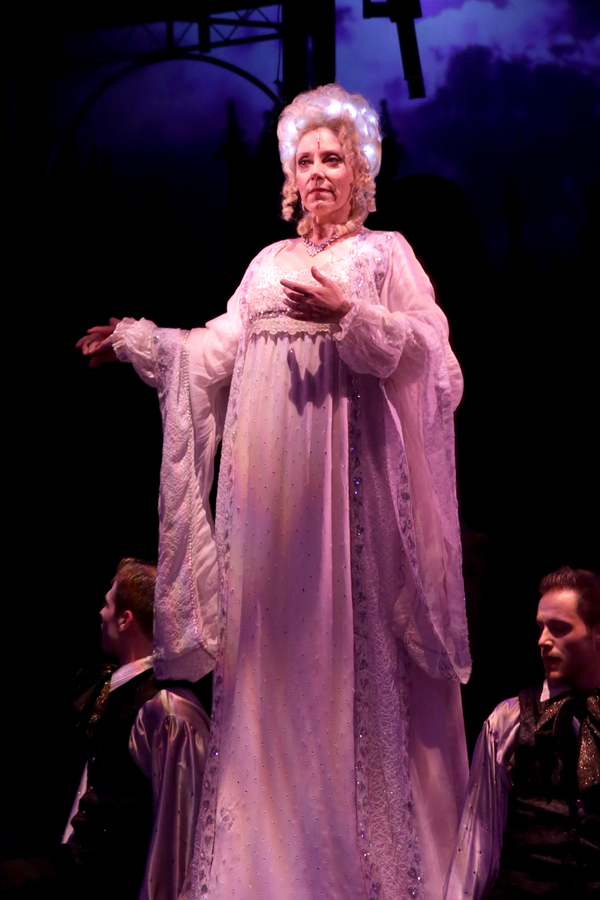 Leigh Barrett as The Ghost of Christmas Past with Will Geary and Brad Trump

Peter S. Adams as The Ghost of Christmas Present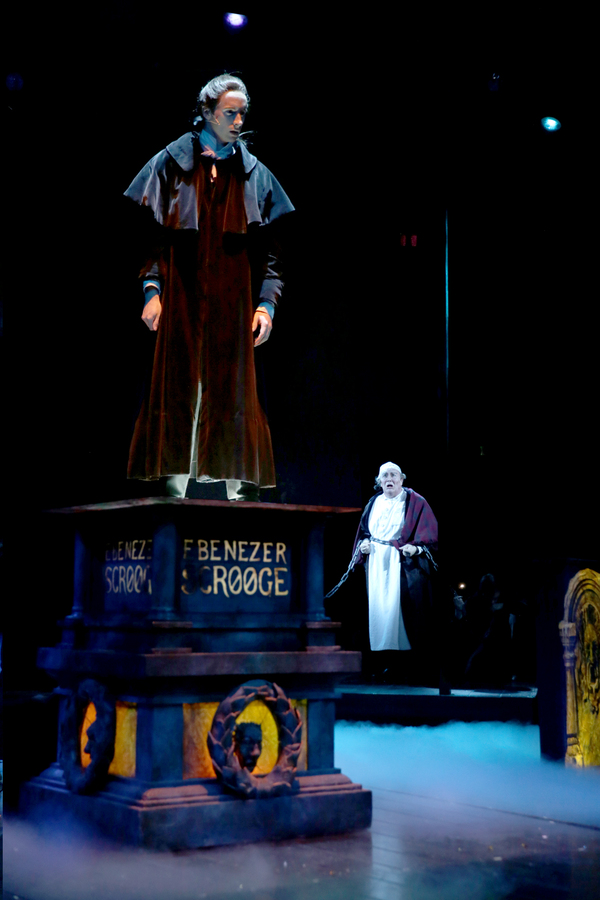 Ryan Mardesich (The Ghost of Christmas Future)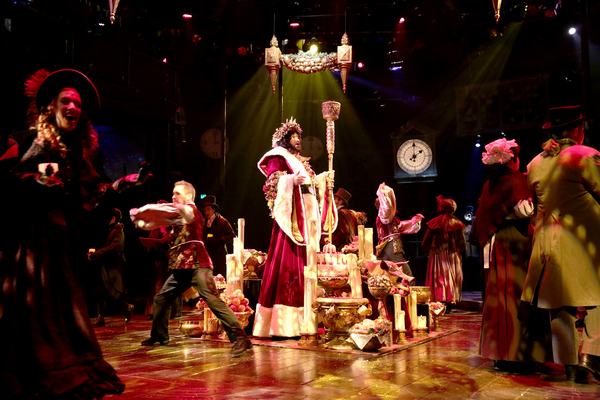 Peter S. Adams (The Ghost of Christmas Present) and the cast of A CHRISTMAS CAROL

David Coffee (Ebenezer Scrooge) and Russell Garrett (Bob Cratchit)

Joy Clark (Belle) and Ryan Mardesich (Young Scrooge)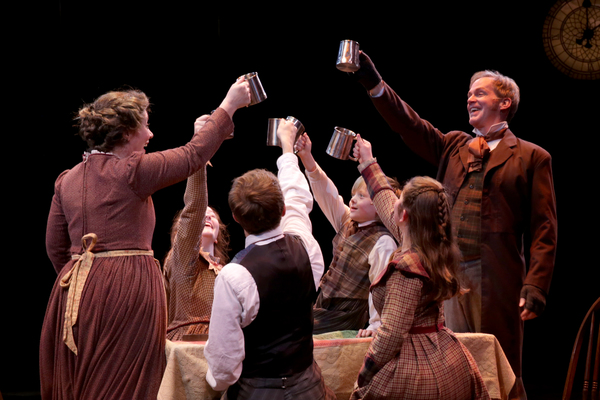 The Cratchit family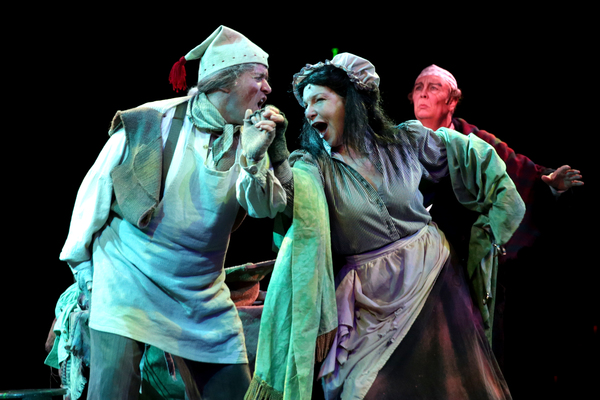 Matthew Chappell (Old Joe) and Cheryl McMahon (Mrs. Dilber) with David Coffee (Ebenezer Scrooge) and Russell Garrett (Bob Cratchit)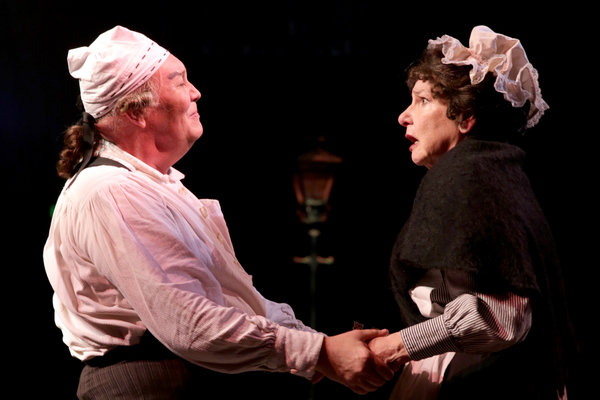 David Coffee (Ebenezer Scrooge) and Cheryl McMahon (Mrs. Dilber), both celebrating their 24th production of A CHRISTMAS CAROL

J.T. Turner as Mr. Fezziwig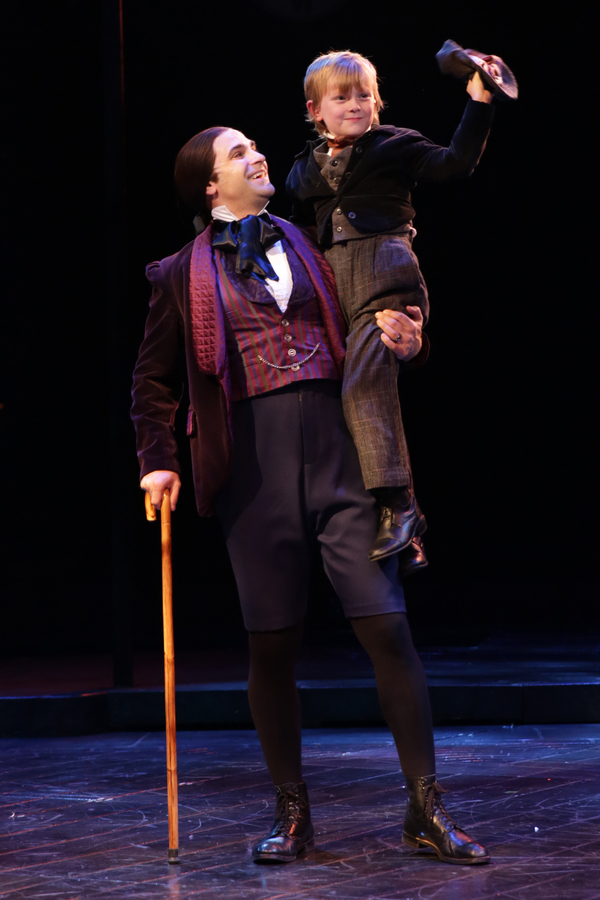 Tommy Labanaris (The Narrator) and AJ Scott (Tiny Tim)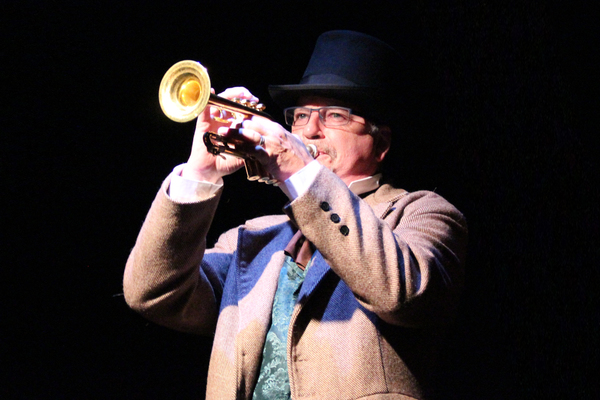 Jay Daly celebrates 25 YEARS of playing trumpet in A CHRISTMAS CAROL