Photos: First Look at Lauren Weintraub, Jacquelyn Piro Donovan and More in NSMT's ANNIE
North Shore Music Theatre (NSMT) presents ANNIE, now playing through July 29. Press night was held last night, July 18, and BroadwayWorld has a first look at the photos below.
Inspired by the famous comic strip Little Orphan Annie which first ran in the New York News in 1924, ANNIE made its Broadway debut in April 1977 and played 2,377 performances before closing in 1983. The show won seven Tony Awards, including for Best Musical, Best Book (Thomas Meehan), Best Original Score (music by Charles Strouse and lyrics by Martin Charnin), and Best Choreography. This heart-warming musical is the rags-to-riches story of plucky young Annie's journey from the hard-knock New York orphanage to the luxurious home of billionaire businessman Oliver WarbuckS. Boasting one of Broadway's most memorable scores, including "It's the Hard Knock Life," "Easy Street" and the legendary "Tomorrow," fantastically visual choreography, a side-splittingly funny script and, of course, the adorable dog Sandy, it really is no surprise that ANNIE has become one of the best-loved family musicals of all time.
ANNIE will star 13-year-old Sudbury resident Lauren Weintraub. The evil Miss Hannigan will be played by Broadway veteran and Lynnfield native Jacquelyn Piro Donovan. The cast will also feature Raymond Jaramillo McLeod as Oliver Warbucks, Jessica Tyler Wright as Grace Farrell, John Schiappa as Rooster, Shanna Marie Palmer as Lily St Regis, Howard Pinhasik as F.D.R., and Mikey as Sandy.  Annie's orphan friends will be played by Piper Birney (age 8, of Wallingford, CT) as Kate, Maggie Budzyna (age 11, of Newburyport) as Tessie, Heather Buccini (age 9, of Withrop) as Pepper, Elena Carmichael (age 10, of Natick) as Molly, Jessica Lewis(age 11, of Needham) as Duffy, and JoAnna Rosen (age 15, of Marblehead) as July.
The ANNIE ensemble features Paul Aguirre, Desiree Davar, Patrick David , Rachel Fairbanks, Adam Lendermon, Cheryl McMahon, JP Qualters, Sara Michelle Reardon, Roger Preston Smith, and Sean Watkins.
ANNIE will be directed by James Brennan, choreographed by Patti Colombo, and musical direction will be provided by Nick DeGregorio. The creative team also includes Timothy R. Mackabee (Scenic Designer), Paula Peasley-Ninestein (Costume Coordinator), Jack Mehler (Lighting Designer), Charles Coes (Sound Designer), Gerard Kelly (Wig and Hair Designer), William Berloni (Animal Trainer), John Godbout (Production Stage Manager), Natalie A. Lynch (Assistant Stage Manager), and Colin R. Freeman (Assistant Music Director), Karen Maria Pisani (Children's Local Choreographer), Cassandra Marsh (Children's Local Music Director). ANNIE is produced for North Shore Music Theatre by Bill Hanney (Owner/Producer), Arianna Knapp (Artistic Director), and Beth Vasta (Associate Producer).
Tickets for the ANNIE are priced from $40 - $70. Kids 18 and under save 50% on Friday, July 20 at 8pm. Performances are July 17 - 29, Tue – Thurs at 7:30 pm, Fri & Sat at 8 pm, matinees Wed, Thur, Sat and Sun at 2 pm. For tickets and information call (978) 232-7200, visit www.nsmt.org, or visit the box office in person at 62 Dunham Rd., Beverly, Massachusetts. ANNIE is sponsored by Beverly Hospital and Boston Children's Hospital.
Photo Credit:  Paul Lyden


Lauren Weintraub and Elena Carmichael

Lauren Weintraub and Mikey

Lauren Weintraub and Orphans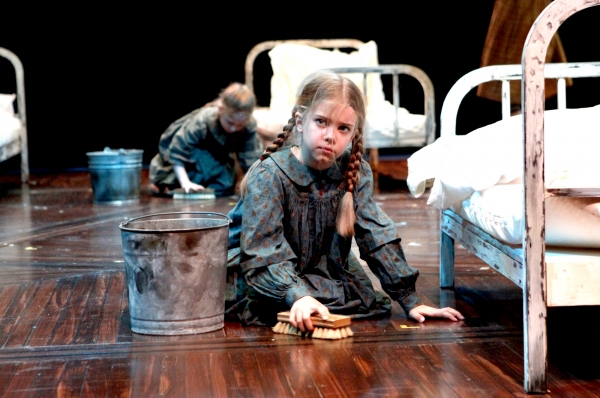 Elena Carmichael

Lauren Weintraub and Jacquelyn Piro Donovan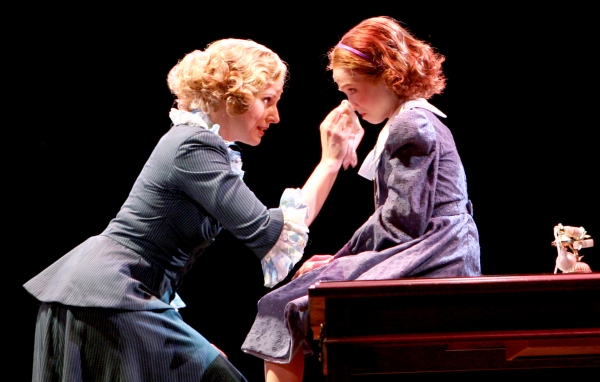 Jessica Tyler Wright and Lauren Weintraub

Lauren Weintraub and Ensemble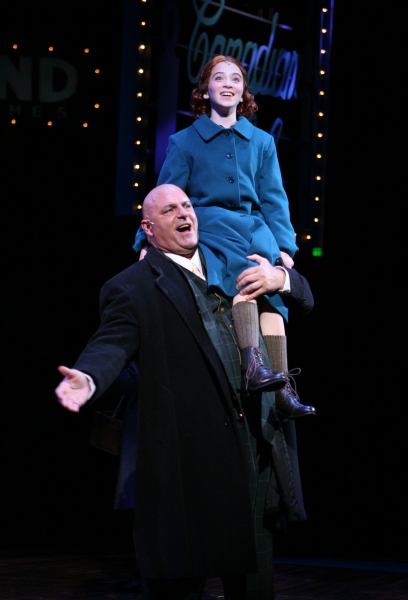 Raymond Jaramillo McLeod and Lauren Weintraub

The Company