Photo Coverage: Nunsense at Reagle Players
The hilarious 25th anniversary tour of Dan Goggin's Nunsense is causing tears of laughter at the Reagle Players' Robinson Theater in Waltham this weekend. Starring the irrepressible Sally Struthers as Reverend Mother Mary Regina and a sparkling ensemble of six equally irreverent Sisters of Hoboken, the heavenly musical comedy is performing through Sunday, April 26 only.
Bambi Jones is the gospel-singing Mistress of Novices Sister Mary Hubert, the wise and witty comic sidekick to the much put upon Reverend Mother. Kathryn Kendall is Sister Robert Anne, the street-smart Brooklyn-born understudy eager to steal the spotlight from anyone who misses a beat. Jeanne Tinker is a delightful Sister Mary Amnesia, the nervous, giddy, and gloriously dim country-western singer of the troupe who lost her memory when a crucifix crash landed on her wimpled noggin. Stephanie Wahl plays the sweet-voiced novice Sister Mary Leo whose morning prayers consist of airy ballet dances performed in toe shoes. Alexandra Kaprielian and Carolyn Droscoski round out the cast, lending strong tap dancing turns and rich vocal harmony to the sprightly crew.
Struthers' old-school vaudeville comedy is not to be missed as she tosses off Goggin's one-liners with masterful natural ease. She also delivers one of the funniest bits of physical comedy ever witnessed in an extended scene that has her, and the audience, begging for mercy by its side-splitting end. Hobbled by a torn Achilles tendon that has forced her to perform while wearing a cumbersome ankle brace, Struthers gamely incorporates her "prop" into her antics to rapturous effect.
Tickets to Nunsense are available by calling 781-891-5600 or visiting www.reagleplayers.com. Prices range from $35 to $49.
Photos by Jan Nargi

Creator and director Dan Goggin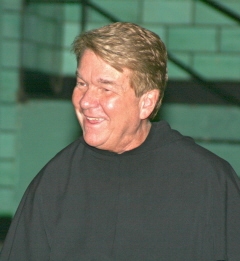 Dan Goggin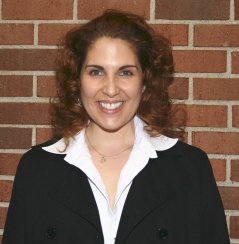 Sr. Mary Leo, Stephanie Wahl

Sr. Robert Anne, Kathryn Kendall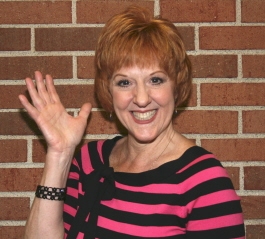 Kathryn Kendall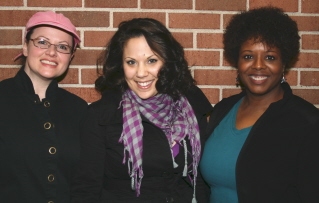 Jeanne Tinker, Alexandra Kaprielian and Bambi Jones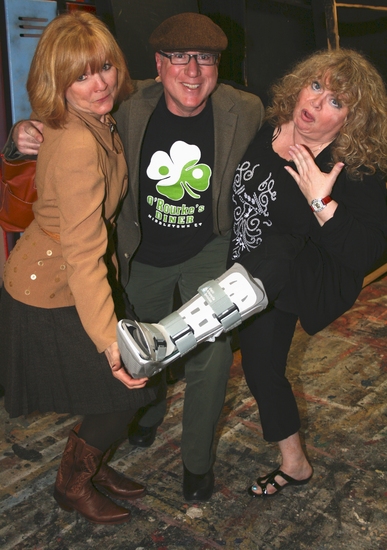 Sally Struthers with her "cast" and "crew" actress Constance McCashin and director Sam Weisman

Sally Struthers with her chicken purse

Sally Struthers, her chicken and chick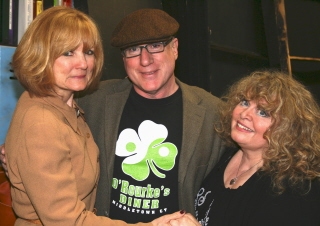 Constance McCashin, Sam Weisman and Sally Struthers