Boston International Kids Film Festival Kicks Off 11/2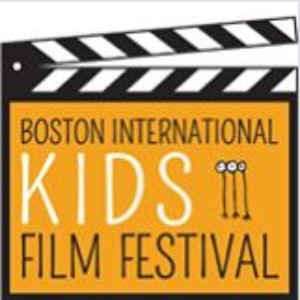 From November 2-5, 2017, Arlington's Capitol Theatre and the Somerville Theatre will come alive as the Boston International Kids Film Festival celebrates five years of imagination and creativity.
The Boston International Kids Film Festival offers films made for kids and by kids, and hands-on workshops that will enable the next generation of filmmakers to realize the power and potential of media. Designed for young people and their families, the festival will showcase short films from around the world - both professionally and student-made -- and family-friendly features.
"The Boston International Kids Film Festival offers students an opportunity to showcase their work and celebrate their creativity, said Laura Azevedo, executive director of Filmmakers Collaborative, the festival's presenter. "We want to inspire young students and show them how others their age are doing similar things. Through the festival, we are hoping to empower the next generation of filmmakers."
59 films have been accepted to this year's festival, representing 11 countries, including Argentina, Australia, Brazil, Canada, Germany, Great Britain, India, Ireland, Sweden, the Netherlands, and the USA. All screenings are open to the public and tickets can be purchased at http://bikff.org/.
The festival will kick-off on Thursday night, November 2 at 7:00 p.m. at the Capitol Theatre in Arlington with a screening of nine short student films, created by local students of FC Academy, an after-school and summer filmmaking program for middle school students offered by Filmmakers Collaborative.
On Friday, November 3, the festival will begin at 9:30 a.m. with a field trip opportunity for local schools to view the film Celling Your Soul, directed by Joni Siani, a Massachusetts-based filmmaker and professor at Mount Ida College and the New England School of Art. The film explores "digital socialization" and how young people are feeling the effects of communicating with others mostly through technology.
The day continues at 3:30 p.m. at the Somerville Theatre. with a screening of additional short films created by students at the FC Academy followed by the Friday Afternoon Feature screening of A Film of Cinema at 3:30 p.m.
The Friday Night Feature will be a screening of School Life, an Irish documentary focused on two teachers at Headfort, a private school on an 18th century estate in Ireland, where two teachers have embraced tradition and modernity, using music and literature to shape the minds of their students. As they ponder retirement, it raises a question of how to cultivate future generations.
The festival continues on Saturday, November 4 at 10:00 a.m. with a series of short films for both middle school students and those under the age of ten. The Saturday Afternoon Feature at the Somerville Theatre will be East of Salinas, produced and directed by Massachusetts filmmakers Laura Pacheco and Jackie Mow. Very relevant in today's world, East of Salinas is the story of a bright boy and his dedicated teacher, both sons of migrant farm works. Jose Ansaldo is a third grader who was born in Mexico and is beginning to understand what that means for his future.
The Saturday Night Feature is STEP, a documentary that chronicles the trials and triumphs of Baltimore seniors on the high school's Step Team as they prepare to be the first in their families to go to college and the first graduating class of the Baltimore Leadership School for Young Women.
The festival concludes on Sunday, November 5 with three blocks of short films and student films beginning at 1:30 p.m.
In addition to the films, the 2017 Boston International Kids Film Festival will once again feature a variety of workshops designed to teach kids the basics of filmmaking and media. The workshops include:
· All Day Filmmaking, a special one-day filmmaker bootcamp offered by Filmmakers Collaborative on Saturday, November 4 from 9am - 4pm. Students will learn filmmaking basics and will write, shoot and edit a short film in one day, which will be shown at the festival on Sunday.
· Stop-Motion Animation Workshop, on Saturday, November 4 from 10am-11:30am. In this workshop high school students will experiment with animating pure movement without the constraints of the drawn line and explore the principles that create the illusion of movement with both stop motion and 2D animation. This workshop is presented in partnership with Lesley University College of Arts and Design's BRA Video & Animation program.
· Special Effects and Camera Tricks on Saturday, November 4 10am - 11:30am.
How do you make someone disappear, fly in outer space or make blood slime and ooze? This class for ages 8 and up will experiment with a series of special and practical effects used in filmmaking.
·
For more information or to purchase tickets to the festival, visit http://bikff.org/.
Filmmakers Collaborative
The Boston International Kids Film Festival is a project of Filmmakers Collaborative (FC), a non-profit organization that encourages and supports the making of great films and media projects by people of all ages and experience levels. FC offers grants management, mentoring and workshops to a diverse and national community that includes award-winning PBS documentarians, first-time producers and directors, and young people just discovering the power and potential of visual media. For more information, please go to: www.filmmakerscollab.org.