Actor Amanda Plummer Is Guest Of Honor at Provincetown Gala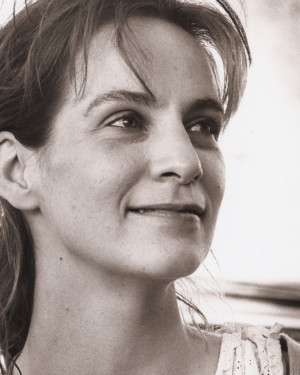 The Provincetown Tennessee Williams Theater Festival is pleased to announce acclaimed stage and screen actor Amanda Plummer as the recipient of the Festival's second annual TENN Award.
Plummer will accept the award as guest of honor at the Festival's Annual Dinner at Town Hall (260 Commercial Street) in Provincetown on Saturday, June 2, 2018. The gala supports the 13th-annual Festival, to be presented in venues throughout Provincetown September 27-30, 2018.
General admission tickets to the Annual Dinner, as well as premium seats and table sponsorships, are now on sale online at twptown.org and by phone at 866-789-TENN.
The TENN Award honors an individual, group, or organization that advances the spirit of Tennessee Williams through performance, public awareness, study, or publication.
"Amanda Plummer has achieved the status of a Tennessee Williams virtuoso performer on Broadway, Off-Broadway, and in regional theaters, too," says Festival Curator David Kaplan. "The Festival is proud to call attention to the body of her work performing Williams over the years, from Laura in The Glass Menagerie (as daughter to Jessica Tandy's Amanda), to last year's Hannah Jelkes in The Night of the Iguana (as daughter to James Earl Jones).
"She's created roles for the world premiere of Williams plays," Kaplan says. "She's reimagined classic Williams roles, memorably as Alma in Summer and Smoke. She brings to all her roles the passion and creativity that exemplifies the Festival's mission to roll the spirit of Tennessee Williams out into the world through live performance."
Last year's TENN Award went to theater director and educator Michael Kahn, who is now entering his final season as artistic director of the Shakespeare Theatre Company in Washington, D.C. Festival Executive Director Jef Hall-Flavin says that he is honored to include Plummer as the distinguished list of TENN Award recipients grows.
"Our Festival has been an important catalyst for the resurgence of worldwide interest in Tennessee Williams' lesser-known works," says Hall-Flavin. "We have premiered eleven new plays by Williams since 2006, and our mission is to champion his avant-garde spirit worldwide. Amanda's body of work is inspiring to us, and we look forward to acknowledging her work in-person."
Plummer says she is very honored to receive this award, and looks forward to attending the Annual Dinner. She adds that she has not yet been to Provincetown, but looks forward to getting to know the town, as well as the natural landscape and National Seashore, over the course of several days.
About Amanda Plummer
For decades, Plummer has given life to the work of Tennessee Williams. She played Laura Wingfield in a Broadway revival of The Glass Menagerie in 1983, one year after her star performance as Agnes in the Broadway run of John Pielmeier's Agnes of God (which earned her a Tony Award at age 24).
Over the years, she has shown a commitment to bringing lesser-known Williams plays to light, which has led to roles in productions of The Gnädiges Fräulein, Summer and Smoke, The Milk Train Doesn't Stop Here Anymore, The Two-Character Play, and the world premiere of The One Exception.
Last year, Plummer played the sketch artist Hannah Jelkes in American Repertory Theater's revival of The Night of the Iguana - a performance that Bob Verini of Variety described as "superb." In his review, Verini wrote that "Plummer has always excelled in playing delusional creatures with a sense of the fantastic ... that otherworldly quality [is] grounded by age and experience now. Plummer completely, believably embodies this self-described Nantucket spinster who takes the world as it comes with no little wit and an endless supply of charity."
Plummer is also an accomplished television and film actor. Her screen credits include roles in Joe Versus the Volcano, The Fisher King, Pulp Fiction, The World According to Garp, and on The Outer Limits and Law & Order: Special Victims Unit.
She has portrayed a colorful range of characters over the years, garnering two Tony Award nominations in addition to her win, as well as a Theatre World award, two Drama Desk awards, two Outer Critics Circle awards, a Boston Critics Circle award, the Los Angeles Film Critics Association Award, three Emmy awards, a Hollywood Drama Critics Award, a Saturn Award, and a Cable Ace Award. She has received nominations from BAFTA, the Chicago Film Critics Association, the American Comedy Awards, the Cable Ace Awards, and the Golden Globes.
"The thing about passion is that it makes you dream yourself into the play's world and then the work comes from that," Plummer told the Los Angeles Times in 1988, a few months after turning 30. "Without the need to do a play, the work becomes harder, it becomes work. If you have passion for it, you're halfway there already when it comes to creating something. It's easy to dream yourself into the character and living among the people."
About the 2018 Annual Dinner
The 2018 Festival is entitled Tennessee Williams: Wishful Thinking. The line-up of shows will feature Williams plays alongside works by Lorca, Chekhov, and Beckett, produced and performed by Festival artists and collaborators from New York City, Philadelphia, Michigan, Texas, and beyond. Details of the Festival's full program will be announced on the evening of the Dinner.
The evening will begin with a cocktail hour at 6:30 p.m. with beer, wine, and champagne, followed by dinner at 7:15 p.m. Over dinner, Curator David Kaplan will announce this year's artistic programming with a sneak peek performance of The Rose Tattoo by Festival star Irene Glezos (Orpheus Descending, In the Summer House), with Vance Quincy Barton. Glezos will go on to perform the lead role of Serafina in September. It is, Hall-Flavin says, "a role that Irene was born to play."
After the meal, guest of honor Plummer will discuss her life and career in an on-stage interview.
The Festival will also host a live auction featuring Provincetown artworks by John Dowd, Jo Hay, Marian Roth, and KJ Shows. The live auction will open to the public at 8 p.m. Throughout the evening, the Festival will offer a silent auction as well, featuring items such as tickets to the Summer Salon series. Attendees at Summer Salon events will have the opportunity to meet and converse with notable figures, including Tony Kushner and Michael Cunningham, in an informal setting during July and August.
The evening of June 2 also marks the release of single tickets for Festival shows and events, which will become available online and by phone after the season announcement at the Annual Dinner. Carte Blanche and Flex passes, which allow for patrons to attend multiple shows at a discount, are currently available for purchase, and can be redeemed for specific shows and events beginning on June 2.
The Festival's Gala Committee is chaired by Jim Mauro, with board members Deborah Bowles and Albert Carey, Jr. The Festival thanks sponsors Cosmos Catering, Devil's Purse Brewing Company, and Fleur du Cap Wines.
About the 2018 Festival Theme
The drama of anticipation inspires this year's programming, says Kaplan. "We are all, in America and around the world, waiting for something to happen," he says. "We don't know what it is, but we can feel something is coming. Does waiting unsettle us? Does it paralyze our will to act? Does it give us hope, or cause for despair?"
Waiting and anticipation are primary forces in the works of Samuel Beckett, Federico García Lorca, and Anton Chekhov (whose writing influenced Tennessee Williams). Productions from these three world-renowned playwrights will also be presented this year, along with the work of Williams.
Tennessee Williams famously said that he began to write A Streetcar Named Desire with a vision he had of a woman sitting in the moonlight, waiting for someone who never arrived. That vision, says Kaplan, also haunts Williams' The Rose Tattoo, whose central role, Serafina, waits for her husband to return from work. Within the first lines of that play, the theme for this year's Festival becomes clear:
Assunta: Vengo, vengo. Buona sera. Buona sera. There is something wild in the air, no wind but everything's moving.
Serafina: I don't see nothing moving and neither do you.
Assunta: Nothing is moving so you can see it moving, but everything is moving, and I can hear the star-noises. Hear them? Hear the star-noises?
Here is a sense "nothing is moving so you can see it moving," says Kaplan, but that it moves nonetheless, and that "the unseen turbulence of a person's feelings and thoughts is somehow aligned or in sync with the stars - a fate unknown but inevitable."
About the Provincetown Tennessee Williams Theater Festival
The Provincetown Tennessee Williams Theater Festival was founded in 2006 in Provincetown - the birthplace of modern American theater - where Williams worked on many of his major plays during the 1940s. The TW Festival is the nation's largest performing arts festival dedicated to celebrating and expanding an understanding of the full breadth of the work of America's great playwright. Each year, theater artists from around the globe perform classic and innovative productions to celebrate Williams' enduring influence in the 21st century, hosted by venues throughout the seaside village. For more details, visit twptown.org and follow the Festival on Facebook.
This Festival is funded in part by the Provincetown Tourism Fund, and is presented by the Pilgrim House (Sage Inn).